Acerca de Nuestra Practia de Leyes de Vacunas
El equipo legal de vacunas mctlaw se dedica a la representación de niños y adultos heridos por las reacciones adversas a vacunas.
Trabajamos con algunos de los expertos médicos y científicos más destacados en el mundo para comprender los mecanismos de las reacciones adversas a las vacunas.
Nuestro objetivo es darle a su familia el mismo nivel de representación que le diéramos a uno de los miembros de nuestra propia familia si se vieran afectados por una vacuna y en un proceso legal complicado.
Nos reunimos con nuestros clientes personalmente, no importa la distancia, porque tenemos que saber quién es usted para ser capaz de representarlo efectivamente. Es por eso que nuestros clientes están involucrados en todo el proceso. Usted siempre podrá contactarnos fácilmente con preguntas o darnos más información sobre su caso. Siempre devolvemos las llamadas.
Como abogados de mctlaw creemos en nuestros casos y nuestros clientes. Casos de vacunas suelen ser difíciles, pero la satisfacción que tenemos cuando nuestros clientes reciben la compensación que merecen hace que valga la pena.
Para que nuestros abogados revisen su caso, por favor rellene el siguiente formulario de contacto o llame a nuestra oficina al número gratuito 888-952-5242.
More information about How to Choose a Vaccine Injury Attorney
Typos de Reacción
Mas information de el Programa Nacional de Compensación por Daños Derivados de Vacunas (VICP)
Find out right now if you have a vaccine injury claim
Your Case Review is Free. Don't Wait to Get Help Because There is a Deadline.
COVID-19 Vaccines are NOT Eligible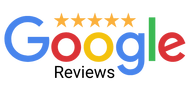 As an experienced leader in these types of lawsuits, we were confident the firm would have the expertise. However, what surprised us most was the high level of excellent customer service from the firm's staff!

Pat R.
I can't recommend this firm enough. They have an outstanding team that truly care for their clients…I have been awarded a fair six figure settlement.

Nate M.
When I say "they went to bat" for me…this Law Firm literally did just that. They persevered to bring the hard-nosed Manufacturer to settle and provide me some recompense for everything I had to endure which led to this suit.

Me'Chelle