Diana L. Stadelnikas, Esq. represents clients and families across the nation who have been injured by adverse vaccine reactions. She is admitted to the practice of law in Florida and is a member of the United States Court of Federal Claims bar in Washington, DC. Ms. Stadelnikas became a partner at mctlaw in 2009.
Ms. Stadelnikas is a graduate of West Virginia University, first earning a Bachelor of Science in Nursing in 1984. She was selected to be a Sigma Theta Tau Honor Society of Nursing member. Diana went on to work at the WVU Medical Center as part of the pioneer team of nurses to help open the first pediatric critical care unit.
Although she enjoyed nursing, loved individual patient care, and helped families, law school was always a personal goal for her. "I don't feel like I can change the world, but for each client, I like to use the law to change it for that one person. What I find most gratifying is what is it about the law and what I know, and what I can do to make it better for this family or client to make a difference in their life."
Ms. Stadelnikas earned her Juris Doctor from West Virginia University Law School in 1991. As a law student, Ms. Stadelnikas was named in Who's Who Among American Law Students in 1990 and 1991. Diana volunteered as a Guardian Ad Litem for the West Virginia Courts as a law student.
Ms. Stadelnikas was born in Cocoa Beach, Florida, and has been a resident of Sarasota, Florida, for over 16 years. She volunteers her time at her children's school, athletic teams, and local charity tennis events. Diana is a member of the Sarasota County Bar Association, the United States Court of Federal Claims Bar Association, and the Vaccine Injured Petitioners Bar Association. She lives in Sarasota and is the proud mother of three children.
Bar Admissions
Find out right now if you have a vaccine injury claim
Your Case Review is Free. Don't Wait to Get Help Because There is a Deadline.
COVID-19 Vaccines are NOT Eligible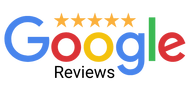 As an experienced leader in these types of lawsuits, we were confident the firm would have the expertise. However, what surprised us most was the high level of excellent customer service from the firm's staff!

Pat R.
I can't recommend this firm enough. They have an outstanding team that truly care for their clients…I have been awarded a fair six figure settlement.

Nate M.
When I say "they went to bat" for me…this Law Firm literally did just that. They persevered to bring the hard-nosed Manufacturer to settle and provide me some recompense for everything I had to endure which led to this suit.

Me'Chelle