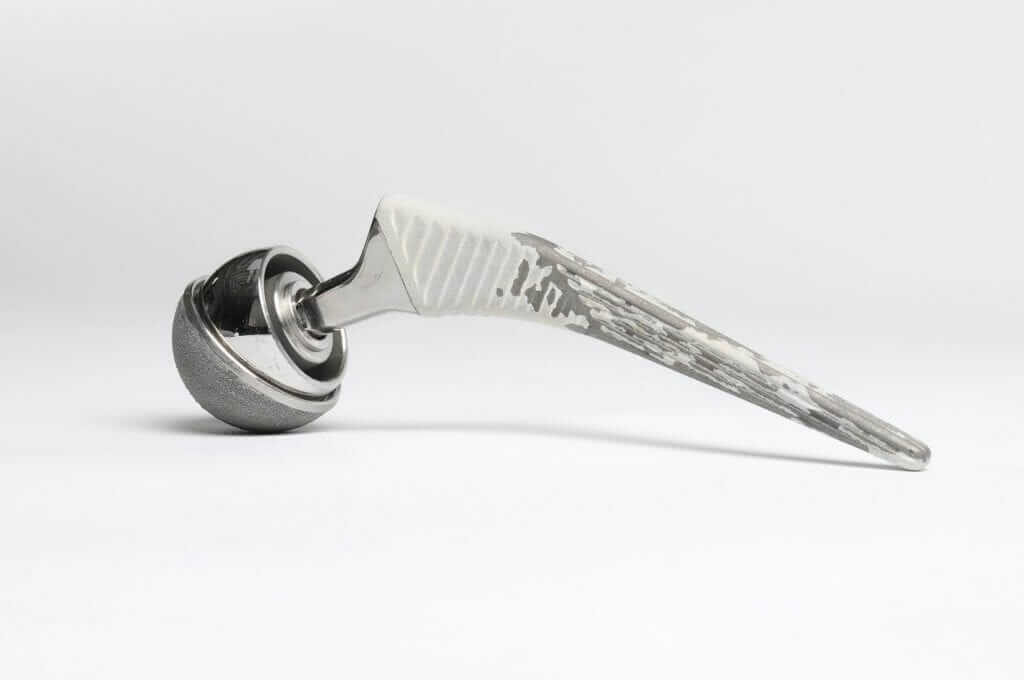 Metal on Metal Hip Replacement Lawsuits & Settlements
METAL ON METAL HIP REPLACEMENT LAWSUITS
Metal-on-metal hip replacements used through the mid-2000s and early 2010s can cause permanent physical damage to patients. Studies show that metal debris from this type of hip replacement can destroy muscle, bone, and tissue around the implant. Even worse, the metal debris can travel through the body and cause organ damage, hearing loss, vision issues, heart problems, and other catastrophic reactions. Many people with metal-on-metal hip implants need revision surgery to remove the damaged parts and replace them with a new hip implant.
The companies that made and sold metal-on-metal hips either recalled them or quietly removed them from the market and no longer sell metal-on-metal hip replacements. Tens of thousands of patients have filed lawsuits against the companies that produced these hips and plaintiffs have won multi-million dollar trial verdicts against them. Lawsuits are ongoing against Johnson & Johnson for their DePuy Pinnacle hip and Biomet Orthopaedics for their M2a Magnum hips.
The attorneys at mctlaw filed the FIRST metal-on-metal hip lawsuit in the United States, so we have a long and successful history for our clients in this litigation.
We represent people against nearly every hip replacement manufacturer in the orthopedic industry. We have a deep understanding of how the orthopedic hip community works, along with extensive medical and technical knowledge about defective metal on metal hip replacements.
Mctlaw is leading the litigation against metal hip makers across the country.
We are currently reviewing cases involving the following hip brands:
There are currently several Exactech medical implant device recalls. These recalls include:
If you have received one of these joint replacements, contact mctlaw for a free case review.
CLICK HERE TO SEE A LIST OF REVISION SURGEONS LISTED BY STATE
WHAT'S WRONG WITH METAL-ON-METAL HIPS?​
QUESTIONS ABOUT FILING A LAWSUIT:
How do I know if I have a case?
Our Firm will review your information to determine if we can represent you. We might even be able to review some of your medical information over the phone. Often, we need the following documentation:
Orthopedic surgeon's office chart
Operative reports for the original joint replacement surgery and the revision (if performed)
Device record for the original surgery from the hospital chart (this shows the product and lot numbers of the components of the device)
We can help you track down many of these records. Once our attorneys complete your review, they'll tell you if we can represent you in your case. However, due to the unique complexity of each case, there's no one formula to determine if you do or don't have a viable case.
Why mctlaw does NOT sue orthopedic surgeons:
We do not represent patients in lawsuits against orthopedic surgeons because, in defective hip replacement cases, the problem is with the device, not the doctor. Often your orthopedic surgeon can actually HELP your case.
We believe the companies that made the hip replacements misled surgeons about the safety of their products. That's why we limit our representation strictly to prosecuting manufacturers, sellers, and distributors of defective joint replacements.
Can you represent me even if I don't live near your offices?
Yes! Our lawyers represent people across the entire United States. We are a nationwide litigation firm with regional offices in Washington DC, Seattle, WA, and Sarasota, FL.
When it comes to hiring an attorney, make your choice based on experience in this specific field. These are high-profile medical product liability cases. Overall, the law firm you hire should have the resources to manage your case against huge multinational corporations. This is not a typical personal injury case and a local attorney may not be equipped to fight your case.
Is there a deadline to file a defective hip replacement lawsuit?
Yes, definitely. There is a limited period of time to file a lawsuit for injuries suffered as the result of a defective product. Therefore, do not delay in getting more information because it could hurt your case.
Do you collect and refer cases? Because I don't want that.
No. Absolutely not. mctlaw is not a referral mill or case collection firm. If we take your case, we represent you. Our attorneys represent injured clients across the country in defective medical product liability cases. Our attorneys and staff are your direct contact in all aspects of your case.
How much does it cost to hire mctlaw for a metal on metal hip replacement case?
There is no cost unless we recover money from a verdict or a settlement. Our Firm charges a percentage of any settlement or judgment. In other words, if you do not get any compensation at the end of the lawsuit, we get no fee and you owe us nothing.
Why Hire the Attorneys at mctlaw?
Mctlaw has focused its practice on defective hip replacement cases for over a decade. Our Firm filed the first lawsuit involving a modern generation model metal on metal hip replacement in the United States in 2008. Find out what kind of experience an attorney has in litigating orthopedic joint replacement cases.
COMPLICATIONS FROM METAL ON METAL HIP REPLACEMENTS​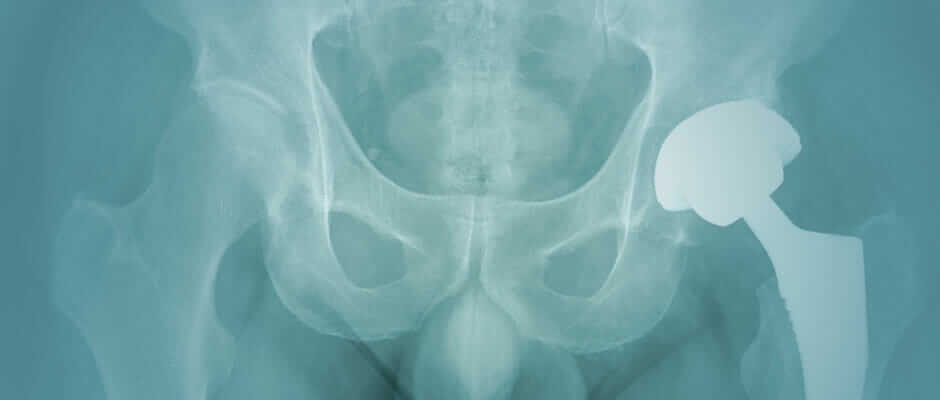 HEART FAILURE | COBALT CARDIOMYOPATHY
Particles of metal are released from the metal hip implant into the bloodstream, which then can travel around the body. This leads to the hip implant causing issues with many areas of the body other than just the hip. There is evidence that metal on metal hip replacements may cause heart problems and failure in patients.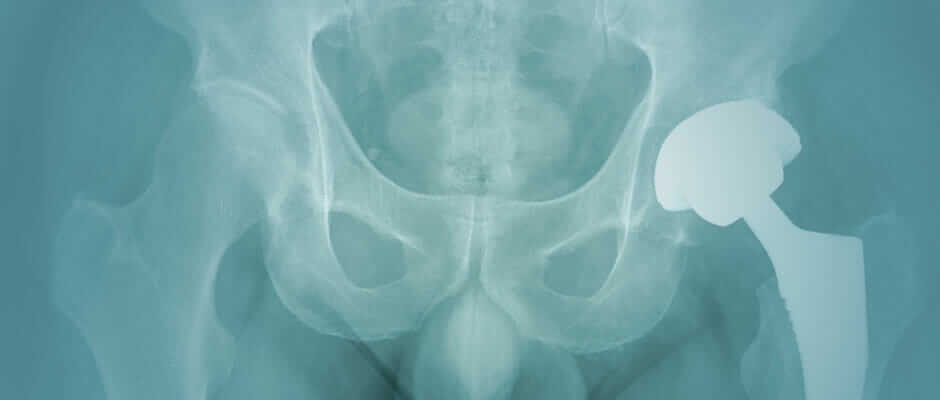 COBALT CHROMIUM TOXICITY
Cobalt and chromium metal debris from metal on metal hip replacements can end up in a patient's bloodstream. This may trigger a hypersensitive immune response in their body.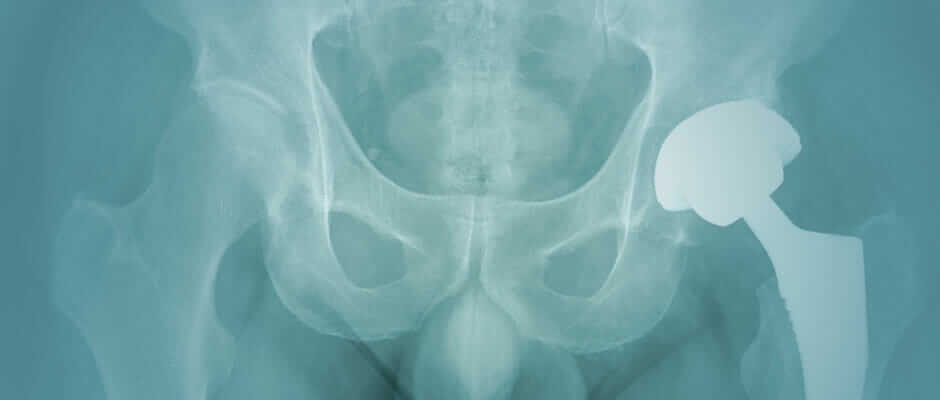 ALVAL
ALVAL is short for Aseptic Lymphocyte-Dominant Vasculitis-Associated Lesions. Essentially, ALVAL happens when metal particles from the implant interact with the body's immune cells, causing the body's defense system to act like it's being attacked.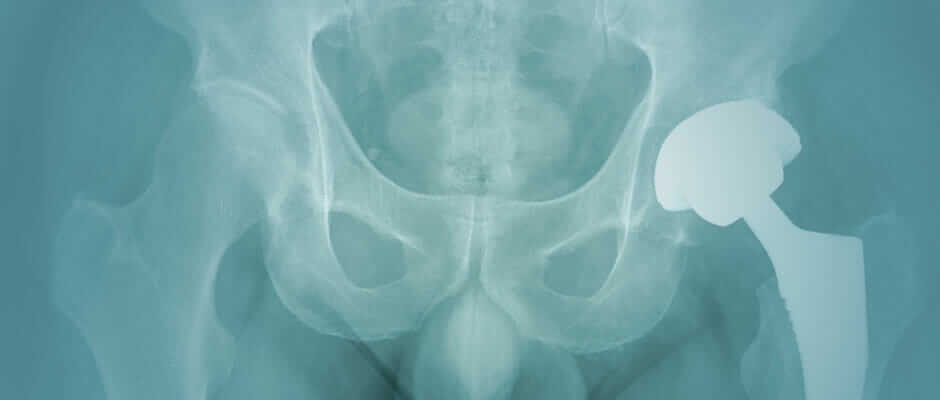 PSEUDOTUMORS
A pseudotumor is a large, solid, or semi-liquid mass of soft tissue growth inside the body, usually around the hip joint. They are associated with metal on metal hip replacements, and typically form as a negative reaction to the metal debris.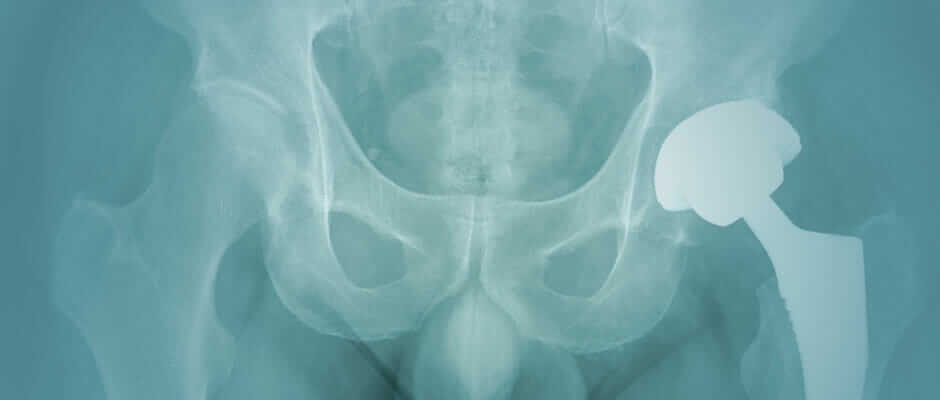 METALLOSIS
A type of metal poisoning that involves a build-up of metal debris in the body's soft tissue.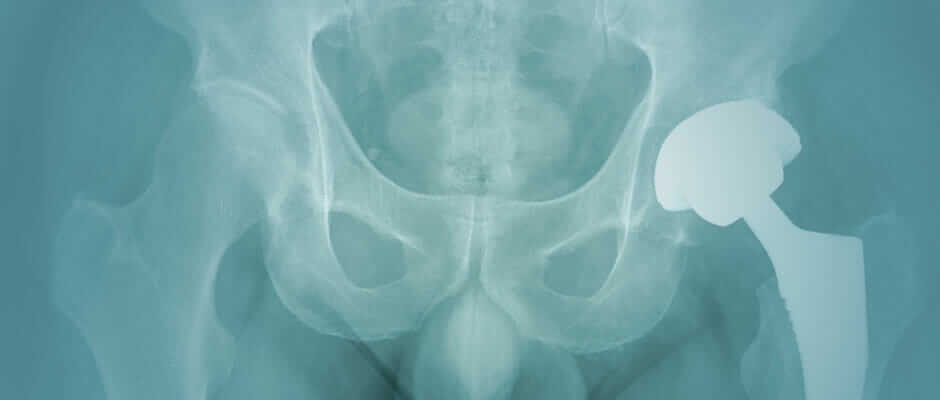 VISION LOSS
When metal ions from metal on metal hip replacements are released into the bloodstream, cobalt-chromium levels rise. this may lead to metal poisoning, which associated with vision loss.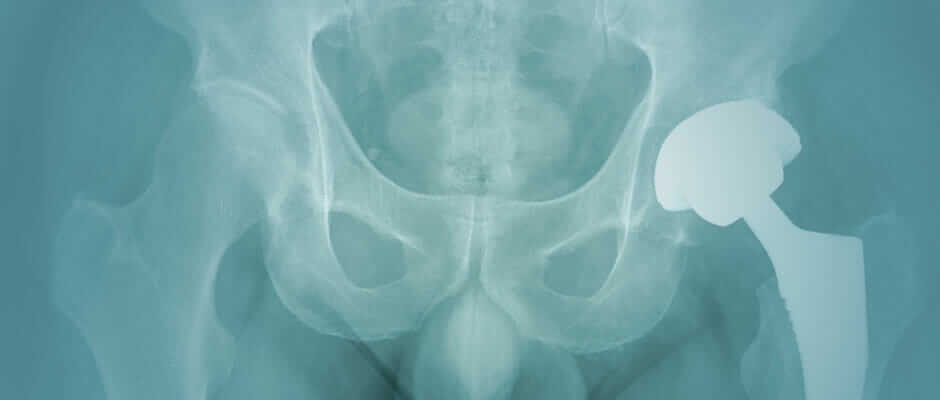 HEARING LOSS
When metal ions from metal on metal hip replacements are released into the bloodstream, cobalt-chromium levels rise. This may lead to metal poisoning, which is associated with hearing loss.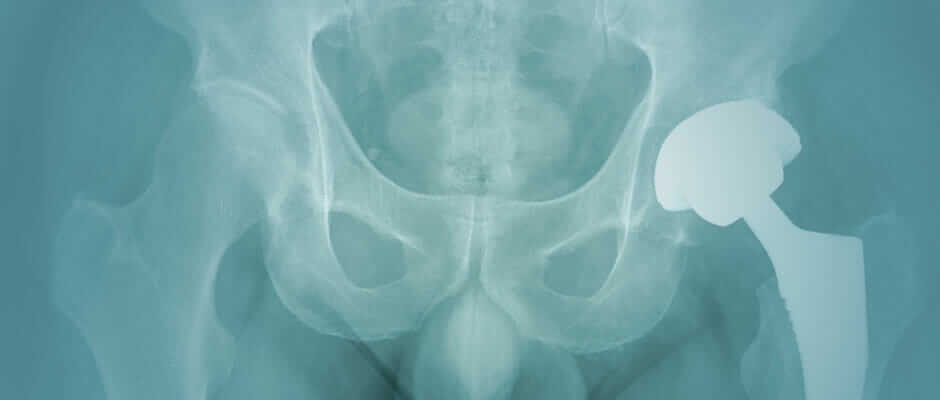 REVISION SURGERY
Metal-on-Metal hip implants are known to have some negative side effects. One of the ways to reverse the side effects is to remove and replace the bad hip implant. This is called a revision surgery.
Click on each state to view the number of cases
The map below shows the number of people across the country with hip replacement cases that we currently represent or have represented in the past. This is not a comprehensive list as we're reviewing patients' medical records and accepting metal-on-metal hip cases every day from all 50 states.
TYPES OF DEFECTIVE HIP REPLACEMENTS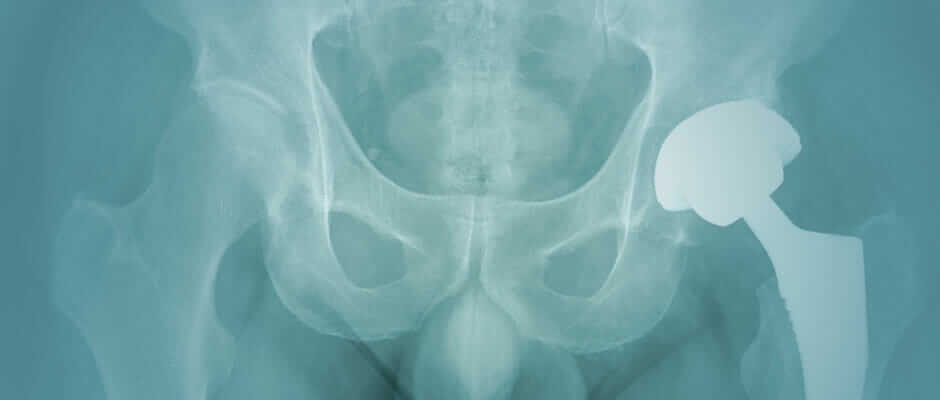 ZIMMER BIOMET MAGNUM M2a
$56 million dollar settlement offered if you filed a claim in court by June 13th, 2014. Even if you missed the settlement deadline, we are still accepting "out-of-deadline" cases.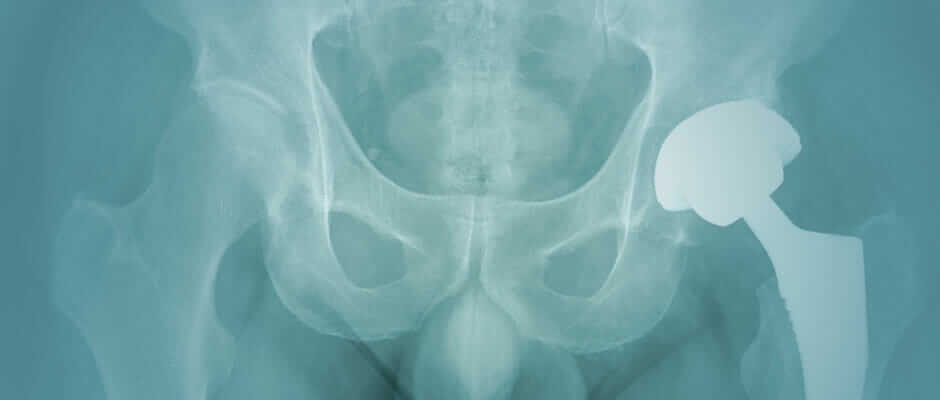 JOHNSON & JOHNSON DEPUY PINNACLE
In March 2016 a jury in Dallas, Texas awarded a $500 million dollar verdict to five patients with defective Pinnacle hip implants.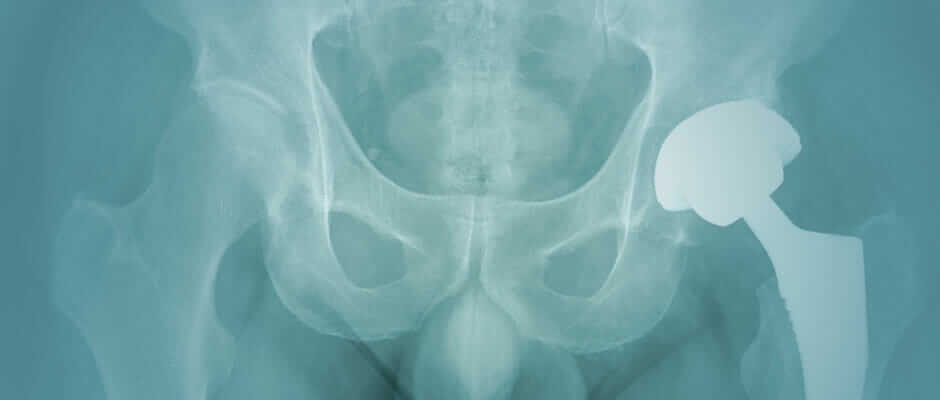 EXACTECH CONNEXION GXL
Exactech's GXL Polyethylene Acetabular Liner is failing at a high rate and much earlier than the product's intended lifespan.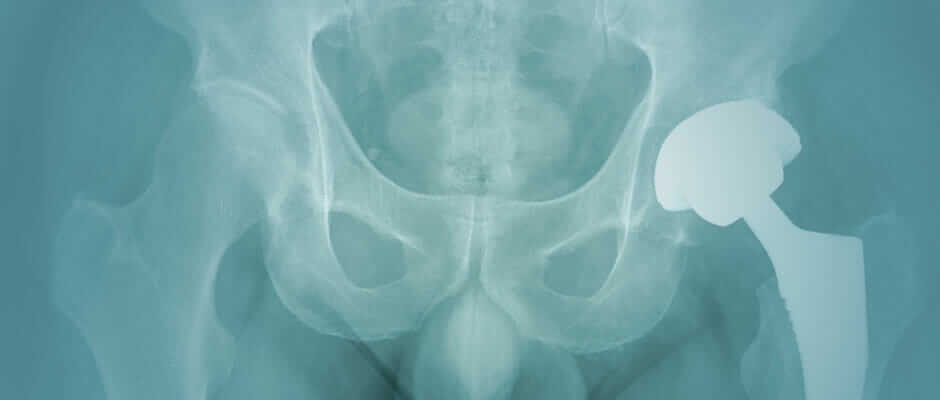 WRIGHT MEDICAL CONSERVE
First recalled in 2004 because of defects in the cup. Now patients are reporting metal poisoning from the Conserve implants.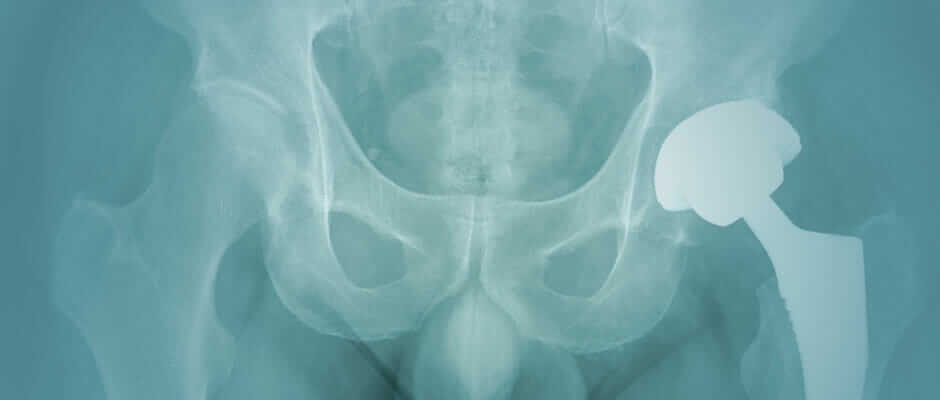 DEPUY ASR
$2.5 billion dollar settlement only applies to patients who had a revision surgery BEFORE January 31, 2015. We accept both cases within the deadline and cases NOT covered by the settlement.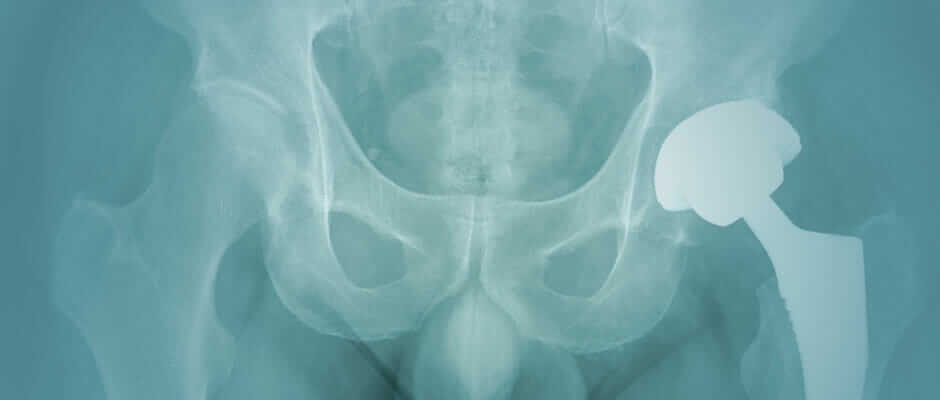 STRYKER REJUVENATE & ABG II
$1.43 billion dollar settlement announced. We review cases that are part of the settlement and also cases NOT covered by the settlement dates.
Content Reviewed by Ilyas Sayeg – Medical Product Liability Lawyer
Ilyas Sayeg is a partner at mctlaw working in the Firm's product liability and complex consumer protection practices representing clients with failing metal on metal hip replacements and recalled Exactech hip and knee implants. Mr. Sayeg represents "Davids" nationwide who are injured by defective medical products and deceptive business practices of the corporate "Goliaths" who put profit before safety. A passionate advocate, he takes pride in standing g toe-to-toe against some of the largest companies in the world to help his clients seek justice. Mr. Sayeg is a member of the American Association for Justice.
This page was last updated:
Find out right now if you have a claim
Your case review is free. Don't wait to get help because it could hurt your case.
My experience with mctlaw for my hip claim was remarkable, I found the communication to be outstanding. I also felt they did an excellent job setting expectations and then delivering on those stated expectations. From net amount, timing of the settlement, how much each related party would receive etc. they were outstanding. I would highly recommend them. They are very professional and set the bar in vaccine injury practice.
L.S
Client
Five stars for mctlaw! Paralegal Leslie Williams did an outstanding job communicating with us and keeping us informed. Thanks for all the help.
M.H.
Client
I am excited to be receiving my final payment so I can put all this behind me. I am really grateful to everyone who played a part in getting me this well deserved settlement as my life has been negatively impacted over the years.
M.B.
Client
We cannot thank you enough for the services your firm has provided for Marie and I in our time of need. I could not have chosen a finer firm near or far to represent us.
John and Marie (Last Name Withheld for Privacy)
My first response is "Wow!" It has only been 11 months since I first heard of "SIRVA" and an HHS program that awarded compensation to its victims and only 7 months since MC&T accepted my case. I feel that your efforts on my part made all the difference.
A. Stoneburner
Thanks to you I am living comfortably in my own home with assistance. After my devastating GBS diagnosis from the flu vaccine six years ago, I didn't know what to do. Thank goodness I found you and your law firm. Thank you so much!
Name Withheld for Privacy
Alison is a phenomenal attorney… When she put together the demand letter she was able to explain what I had been through and how I had felt… I want to thank your firm but personally thank all that had a hand in resolving my case.
Name Withheld for Privacy
The past 10 months have been a whirlwind to say the least but we are truly thankful, grateful and appreciative of …all you have done for our family. This is truly life changing for us. The weight that this lifts off of our shoulders and the peace of mind it will give us….its priceless. So again, thank you.
Name Withheld for Privacy of a Minor Child
Thank you so much. It was so nice to deal with someone who treated us with respect and had a true interest in our future. This would not have happened without your hard work. Please tell anyone who helped with this that we truly appreciate it.
Martin (Last Name Withheld)
I am so grateful for all of your time and tireless work that you have put into resolving my case. Most sincere thanks.
M.R.
I just wanted to thank you for your help over the past 3 years…Thank you for negotiating with the DOJ in order to get as much as we could under the circumstance…It has been a pleasure having you and your wonderful staff here to assist me in this long and tedious effort.
Name Withheld for Privacy
Thank you for all of your efforts all along to help resolve lifelong issues I will always have due to this defective implant. You have held my hand through a lot and each and everyone of you at MCT are appreciated for all of your efforts.
Name Withheld for Privacy
Mr. Maglio, I want you to know the appreciation I have for Diana Stadelnikas and her team for the effort they have put into my wife's claim! The settlement negotiation they achieved (in a very frustrating situation) is outstanding! While there's a way to go yet, I want to assure you will they have my full confidence and gratitude to the finish! I know you must be proud of your people!
W.C.
I thank you so much for your diligent and hard work on my behalf. You are a thoroughly professional and pleasant person and I am grateful for having you on my case.
Susan M.
Client