Adverse Reaction to Metal Debris (ARMD)
What is Adverse Reaction to Metal Debris?
Adverse Reaction to Metal Debris (ARMD) is one of the many devastating conditions you can develop when a Metal-on-Metal (MoM) hip implant releases toxic amounts of metal into your body.
In patients with ARMD, the soft tissues, muscles, and/or bones in the hip have bad reactions to the metal debris flaking off the hip implant.
ARMD is not a simple, straightforward condition — it is an umbrella term for a large set of problems caused by the metal debris of hip replacements.
MoM hip implants have fallen out of favor in the medical community due to their extremely high failure rates. In MoM hip replacements, the metal components rub against each other during regular daily use. This causes tiny metal particles to scrape off the implant and enter your body.
The metal debris can lead to catastrophic health consequences and, ultimately, hip implant failure. One of the leading causes of implant failure is Adverse Reaction to Metal Debris (ARMD).
Types of Metal Reaction Common in Metal on Metal Hip Replacements
ARMD is one of several ways to describe metal reactions from hip replacements. Other similar responses to metal poisoning include:
What are the Symptoms of Adverse Reaction to Metal Debris?
Many patients with ARMD experience no symptoms at all. That's why leading orthopedic surgeons recommend that ALL patients with MoM implants get their blood metal ion levels measured every three months.
However, patients with normal cobalt and chromium ion levels in their blood could still have ARMD.
Below is a list of symptoms and warning signs that you may have metal reaction complications from your hip replacement. Systemic injuries happen when metal poisoning damages parts of your body that are not related to your hip.
Systemic Injuries from Metal Poisoning
Ringing in your ears
Depression and/or anxiety
Cognitive or Thinking Problems
Symptoms of ARMD
Pain in your hip, leg, or groin
A lump in your hip
Decreased mobility in the hip
Difficulty walking due to pain or weakness
Popping or squeaking in your hip when moving
Clicking sound in your hip when walking or running
Swelling around your hip
Feeling that your hip is dislocated
Find out now if you have a defective metal hip injury claim
Your case review is free. Find out how to preserve evidence in your case.
What Complications does ARMD Cause?
ARMD is an umbrella term used to describe a large set of complications that can affect the tissues, bones, and muscles surrounding your hip implant. Some of the issues that stem from ARMD are listed below:
Abnormal collection of fluid in the hip socket
A build-up of soft tissue around the hip
Gluteal muscle necrosis (tissue death) is a condition where the cells of the gluteal muscles decompose, often causing a build-up of soft tissue
High cobalt and chromium (or metal ion) blood levels
Osteolysis (bone death)
Joint dislocation: ARMD often causes tissue swelling; if there is enough swelling in the hip joint, it can cause the implant components to move out of place
If your doctor has told you that you are experiencing any of the complications listed above, your MoM hip implant may have caused you to develop ARMD.
How is ARMD Diagnosed?
If you think you have ARMD, your doctor will most likely recommend a combination of examinations in order to give you an accurate diagnosis. Some of the most common ways of diagnosing ARMD include:
Blood tests to check metal ion levels
MRIs to look for fluid or tissue collections
Ultrasounds to look for fluid or tissue collections
X-ray scans to check your implant and bone positioning
Oxford Hip Score questionnaire: a survey of questions used to determine how well your implant is performing
In-person examination between you and your doctor
Can Complications from ARMD be Reversed?
Like many of the painful conditions caused by MoM hip implants, ARMD can be reversed with revision surgery.
Complications like fluid collections and dead tissue can be fixed by your doctor during revision surgery. However, timing is key. If you wait too long to get revision surgery, you may develop severe complications that require a much more invasive, risky, and painful revision surgery.
During revision surgery, your surgeon will remove the failed MoM implant and replace it with a new one. The replacement implant is usually made out of better, safer material combinations. This should cause your blood metal ion levels to go back down and typically stops symptoms of ARMD.
Content Reviewed by Michael Cowgill – Medical Product Liability Lawyer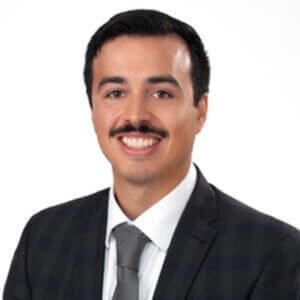 Michael Cowgill is an experienced attorney in the medical product liability division at mctlaw. Michael focuses his practice on defective medical devices such as recalled metal-on-metal hips and wrongful death lawsuits involving Kratom. Mr. Cowgill graduated Magna Cum Laude from Lewis & Clark Law School in Portland, OR. He volunteers as a high school mentor with a program for underprivileged youths interested in pursuing a future legal career.
This page was last updated:
Find out right now if you have a claim
Your case review is free. Don't wait to get help because it could hurt your case.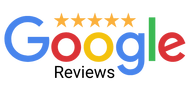 As an experienced leader in these types of lawsuits, we were confident the firm would have the expertise. However, what surprised us most was the high level of excellent customer service from the firm's staff!

Pat R.
I can't recommend this firm enough. They have an outstanding team that truly care for their clients…I have been awarded a fair six figure settlement.

Nate M.
When I say "they went to bat" for me…this Law Firm literally did just that. They persevered to bring the hard-nosed Manufacturer to settle and provide me some recompense for everything I had to endure which led to this suit.

Me'Chelle