Revision Surgery for Metal on Metal Hip Replacements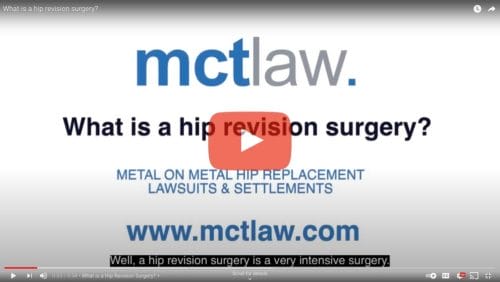 What is Hip Revision Surgery for Metal-on-Metal Implants?
If you have a Metal-on-Metal (MoM) hip implant, you may have heard the terms "revision surgery" or "revision total hip arthroplasty" before. Revision total hip arthroplasty, or hip revision surgery, is a corrective surgery; its goal is to replace or repair a hip implant that is defective, dangerous to your health, or even lethal.
Because of their high failure rates, MoM hip replacements often require at least one revision surgery, although some patients end up having to get multiple revision surgeries on the same hip.
The simple answer to why so many MoM hip implants fail is this: bad design. These implants are made of multiple metal parts that rub against each other whenever you walk or move your leg. As the metal components rub together, they shed tiny metal particles into your bloodstream and body.
The build-up of these metal particles in your body can lead to harmful side effects, ranging from pain and swelling to muscle death and heart failure. For many of these conditions, revision surgery is the only effective treatment.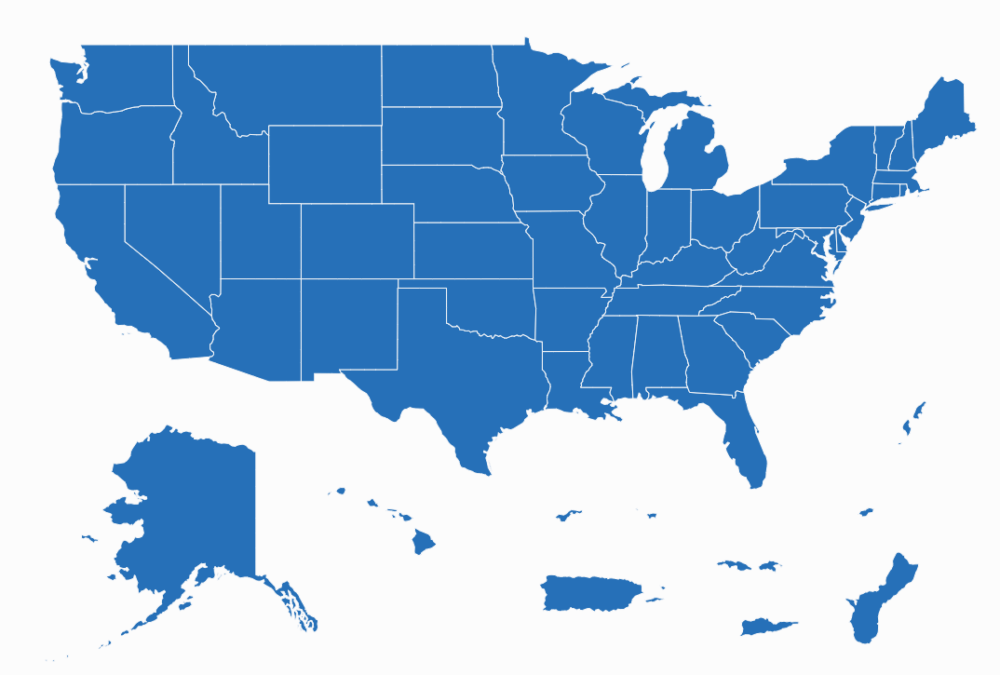 Click here to see a list of revision surgeons listed by state
Symptoms That May Require Hip Revision Surgery
Metal-on-Metal hip implants are known to have some pretty negative side effects. One of the ways to reverse the side effects of metal poisoning from a MoM hip is to remove and replace the bad hip implant.
If you have experienced any of the problems listed below, you should talk to your doctor. These symptoms could be signs that your hip implant is failing and putting your health at risk:
Pain, squeaking, popping or clicking in the hip
Dislocated, loosened, or fractured implant
ARMD
Infection in hip joint
Metallosis
Pseudotumors / ALVAL
Cobalt cardiomyopathy: heart failure caused by cobalt poisoning
Vision loss
Hearing loss or ringing in ears
Dementia
Depression and/or anxiety
Many patients who get hip revision surgery never have any symptoms of metal poisoning. For this reason, leading orthopedic surgeons recommend that their MoM implant patients get blood tests for metal ion levels every 3 months, EVEN IF THEY HAVE NO SYMPTOMS.
10 Frequently Asked Questions About Metal on Metal Hip Revision Surgery
What is hip revision surgery?
If you have a metal-on-metal (MoM) hip implant, you may have heard the term "hip revision." Hip revision surgery is corrective surgery to repair or replace a defective implant that may be dangerous to your health. During this procedure, the old implant is removed and replaced with a new one. Sometimes, only certain parts of the original implant need to be removed and replaced.
What happens during metal-on-metal hip revision surgery?
The actual process of revision surgery varies from case to case. Revision surgery is usually a more difficult recovery for the patient than the original hip replacement surgery.
It is important to note that if you have a Biomet M2a Magnum implant, your revision surgery may end up being riskier and more invasive than normal. A 2016 study found that the Biomet M2a-Magnum is unusually difficult to revise; this is because the device's head can get stuck to the stem, which can make it impossible to remove damaged components during surgery. The same study found that, in Biomet revisions where the head and stem got stuck together, patients faced longer operation times, increased bleeding, and a higher risk of infection and fracture after surgery (Mantymaki et al).
What are the causes for hip revision surgery?
Bad design. Metal on metal components rubs against each other when inside the body. As this happens, the implant sheds tiny metal particles into the bloodstream and wreak havoc on the patient's body, especially around the hip implant. This metal poisoning can cause systemic injuries like metallosis, ALVAL, pseudotumors, heart problems, vision problems, hearing loss, dementia, and more.
What are the health benefits of hip revision surgery?
Revision surgery of a metal on metal hip replacement is physically challenging, but if you are experiencing any medical issues that are related to metal poisoning, then a revision may help reverse many of the problems. It could relieve hip pain, lower metal ion levels, improve your mobility, increase your hip's range of motion, and reduce or reverse other medical problems caused by the metal poisoning caused by the MoM hip.
What are the costs and risks of revision surgery?
Revision surgery costs a considerable amount of money and time. Because revision surgery may be done for a variety of reasons, the costs, operation time, and recovery time vary from case to case.
Hip revision surgery, especially for metal-on-metal hip implants, carries a higher risk of infection, blood clots, bone fractures, and other surgical complications than a regular hip replacement. This is largely due to the fact that the procedure takes longer and is more complicated than a first hip replacement.
What is the likelihood that my implant needs revision?
A "revision rate" is the likelihood that a patient will need to get revision surgery on their implant. According to a study published by the British Medical Journal, the average revision rate for Metal-on-Metal hip implants is TWO to FOUR TIMES higher than implants made of other materials (BMJ 2011;343:d5977). However, some hip implants have even worse outcomes.
What factors increase the risk of revision?
Some risk factors can make your MoM hip implant more likely to fail. Factors that can increase your risk of needing revision surgery are:
Being physically active
Being female
Having an implant with a large-diameter femoral head (<36mm)
Having an implant that has been recalled
Even if you aren't experiencing any symptoms or physical issues caused by a metal on metal hip replacement, it is helpful to talk to your doctor about testing your metal levels to be sure.
What is the recovery time for hip revision surgery?
In general, the recovery process for revision surgery tends to be longer than regular hip replacement surgery; it can take anywhere from 6 weeks to 6 months to return to your regular activities.
The recovery process often involves staying in the hospital for the first few days after your operation, or until your doctor is certain you are stable enough to go home. After that, there will generally be restrictions on how much weight you can bear on your new hip, which means you might require mobility assistance devices (such as crutches or a cane). Finally, the majority of hip revision patients require physical therapy to return to their normal activities.
What to do if you think you need hip revision surgery?
If you think your MoM hip implant needs revision surgery, there are some steps you can take. First, you should meet with your doctor to discuss your concerns. Your doctor should test your blood metal ion levels.
If you have any symptoms, you should discuss these with your doctor as well. Afterward, your doctor may recommend any of the following procedures to determine if you need revision surgery, in addition to blood metal level tests:
MRI scans
Ultrasounds
X-Rays
Find out right now if you have a claim
Your case review is free. Don't wait to get help because it could hurt your case.
My experience with mctlaw for my hip claim was remarkable, I found the communication to be outstanding. I also felt they did an excellent job setting expectations and then delivering on those stated expectations. From net amount, timing of the settlement, how much each related party would receive etc. they were outstanding. I would highly recommend them. They are very professional and set the bar in vaccine injury practice.
L.S
Client
Five stars for mctlaw! Paralegal Leslie Williams did an outstanding job communicating with us and keeping us informed. Thanks for all the help.
M.H.
Client
I am excited to be receiving my final payment so I can put all this behind me. I am really grateful to everyone who played a part in getting me this well deserved settlement as my life has been negatively impacted over the years.
M.B.
Client
We cannot thank you enough for the services your firm has provided for Marie and I in our time of need. I could not have chosen a finer firm near or far to represent us.
John and Marie (Last Name Withheld for Privacy)
My first response is "Wow!" It has only been 11 months since I first heard of "SIRVA" and an HHS program that awarded compensation to its victims and only 7 months since MC&T accepted my case. I feel that your efforts on my part made all the difference.
A. Stoneburner
Thanks to you I am living comfortably in my own home with assistance. After my devastating GBS diagnosis from the flu vaccine six years ago, I didn't know what to do. Thank goodness I found you and your law firm. Thank you so much!
Name Withheld for Privacy
Alison is a phenomenal attorney… When she put together the demand letter she was able to explain what I had been through and how I had felt… I want to thank your firm but personally thank all that had a hand in resolving my case.
Name Withheld for Privacy
The past 10 months have been a whirlwind to say the least but we are truly thankful, grateful and appreciative of …all you have done for our family. This is truly life changing for us. The weight that this lifts off of our shoulders and the peace of mind it will give us….its priceless. So again, thank you.
Name Withheld for Privacy of a Minor Child
Thank you so much. It was so nice to deal with someone who treated us with respect and had a true interest in our future. This would not have happened without your hard work. Please tell anyone who helped with this that we truly appreciate it.
Martin (Last Name Withheld)
I am so grateful for all of your time and tireless work that you have put into resolving my case. Most sincere thanks.
M.R.
I just wanted to thank you for your help over the past 3 years…Thank you for negotiating with the DOJ in order to get as much as we could under the circumstance…It has been a pleasure having you and your wonderful staff here to assist me in this long and tedious effort.
Name Withheld for Privacy
Thank you for all of your efforts all along to help resolve lifelong issues I will always have due to this defective implant. You have held my hand through a lot and each and everyone of you at MCT are appreciated for all of your efforts.
Name Withheld for Privacy
Mr. Maglio, I want you to know the appreciation I have for Diana Stadelnikas and her team for the effort they have put into my wife's claim! The settlement negotiation they achieved (in a very frustrating situation) is outstanding! While there's a way to go yet, I want to assure you will they have my full confidence and gratitude to the finish! I know you must be proud of your people!
W.C.
I thank you so much for your diligent and hard work on my behalf. You are a thoroughly professional and pleasant person and I am grateful for having you on my case.
Susan M.
Client