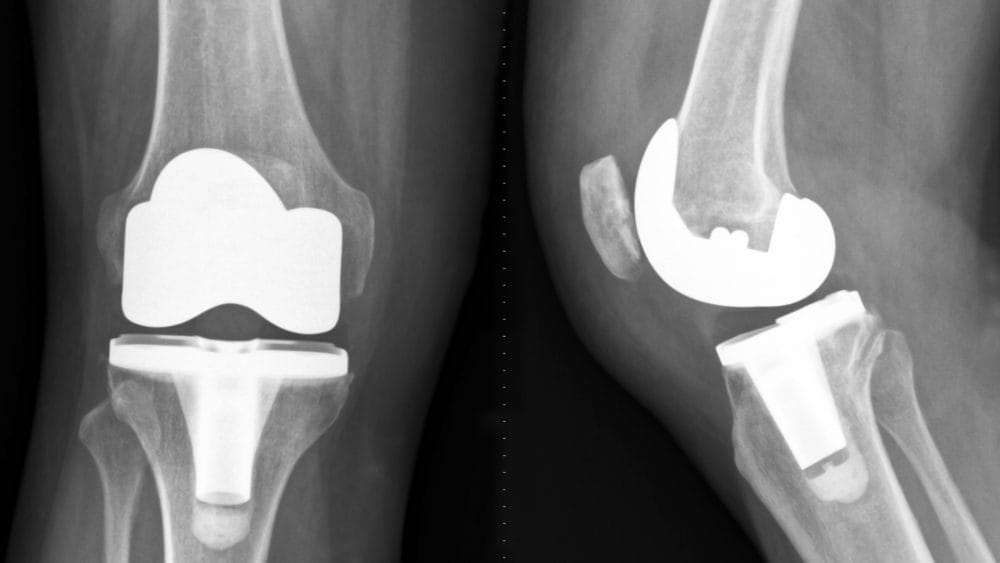 EXACTECH MEDICAL DEVICE RECALL
"Do no harm." That's the oath doctors promise to their patients. It's sacred and the basis of how all of us expect to be treated. But that promise does not always apply to the companies that make and sell joint implants. Often the oath of "do no harm" is overshadowed by corporate profit margins and greed. While doctors do their best to heal our bodies, sometimes the devices they use in surgery are what do the most harm.
If you or someone close to you is injured by a recalled Exactech implant, we may be able to help.
CURRENT LAWSUITS
The attorneys at mctlaw are currently representing people across the country who have recalled Exactech hip, ankle, and knee implants. The first Florida trial date is set for November 6th, a little more than a year from now.
Patients from anywhere in the United States can file a claim in Florida because Exactech's corporate headquarters are located here.
Mctlaw attorney, Ilyas Sayeg won arguments to move all Florida Exactech lawsuits into a consolidated master case in the Eighth Judicial Circuit of Florida (Case No. 01-2022-CA-2670). The Court appointed Ilyas Sayeg, partner at mctlaw, as "Co-Lead" attorney of the FL consolidated exactech litigation (Case No. 01-2022-CA-2670).
In his role as co-lead counsel, Sayeg will participate in status conferences and hearings, submit all motions and matters, and lead the implementation of the litigation plan. These duties are incredibly important to continue moving the case along in order to help Exactech plaintiffs get compensation as quickly as possible.
We encourage you to reach out if you've been injured by any type of device so our attorneys can review your case.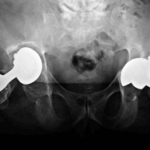 Exactech GXL Connexion Hip Replacement Recall
Exactech recalled their Connexion GXL hip replacement liners. Exactech notified the FDA that the plastic in the acetabular liners is wearing out faster than expected.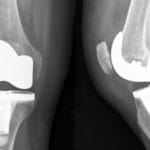 Exactech Optetrak and Truliant Knee Recalls
Exactech's OPTETRAK and TRULIANT Knee Replacement Systems are failing often and much earlier than their expected lifespan, leading to serious health risks and potentially complex revision surgery.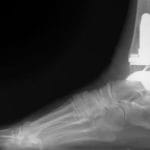 Exactech Vantage Plastic Ankle Replacement Recalls
Exactech issues urgent ankle replacement recall for polyethylene inserts. Contact mctlaw immediately to help protect your rights and provide you with a free case review.
METAL ON METAL HIP REPLACEMENTS
Patients in jury trials across the country have won multimillion-dollar judgments for injuries caused by defective metal on metal hip replacements. Mctlaw is one of the few law firms leading this litigation.
Do I have a medical product liability case?
CONTACT US FOR A FREE CASE REVIEW
WHAT ARE MEDICAL DEVICES?
A Medical Device is anything used by a health care practitioner to diagnose, mitigate, treat, or prevent disease, injury or other medical conditions. The FDA classifies medical devices into three categories based on their risks:
CLASS I: The most common type of medical device. These have low to moderate risk, minimal contact with patients, and a low impact on overall health. They are subject to the least amount of government oversight. Examples are elastic bandages, tongue depressors, manual stethoscopes, bedpans, and hospital beds.
CLASS II: These devices are more likely to be in contact with a patient and have moderate to high levels of risk. The government and FDA has more rules over how these items are approved before selling them for use in patients. This is called the 510K process. Examples are powered wheelchairs, catheters, blood pressure cuffs, surgical gloves, and contact lenses
CLASS III: These are products that the FDA defines as " sustaining or supporting life, are implanted or present a potential unreasonable risk of illness or injury." Class III devices must go through the toughest FDA scrutiny before going on the market. Examples include defibrillators, artificial hips, shoulders, knees, hernia mesh, breast implants, cochlear implants, and birth control devices.
Frequently Asked Questions about Exactech
What is Wrong with Exactech Hip and Knee Replacements? 
The plastic parts of the Exactech hip and knee implants were stored in defective packaging that let oxygen seep inside. The oxygen caused a chemical reaction in the plastic components that  weakened them, making them more likely to crack, break, and otherwise shed plastic particles into the body. 
Are Exactech Hip and Knee Replacements Recalled?
Yes. Several Exactech joint replacements have been recalled including the Connexion GXL hip replacement, the Vantage ankle replacement, and the Optetrak and Truliant knee replacements.
Can You Sue Exactech?
Yes. You can file a lawsuit against Exactech if you've been injured by a recalled Exactech hip, knee, or ankle replacement.  The attorneys at mctlaw are in lead positions in the national litigation over recalled Exactech joint replacements. The first trial is scheduled for November 6, 2023 in Florida. 
How Much is a Joint Replacement Lawsuit Worth? 
Settlement amounts vary based on the person and the injuries that they have received from a defective joint implant. However, juries have awarded millions of dollars to injured people in previous joint replacement lawsuits. Orthopedic manufacturers have paid out billions of dollars in verdicts and settlements over defective joint replacements. 
Why Hire Our Attorneys to Represent You in a Joint Replacement Case?
Attorneys at mctlaw are in leadership positions in the ongoing Exactech litigation. Attorney Ilyas Sayeg was instrumental in the fight to consolidate all Florida Exactech lawsuits into one master case.  That means that anyone across the country can file a lawsuit against Exactech in the company's home state of Florida. The product liability legal team at mctlaw is one of the first to spearhead Exactech litigation on a national level. 
Is there a Deadline to File an Exactech Joint Replacement Claim? 
Yes, definitely. There is a limited period of time to file a lawsuit for injuries suffered as the result of a defective product. Do not wait to find out if you qualify to file a claim because it could hurt your case.
Will I Have Symptoms if Something is Wrong with My Exactech Joint Replacement?  
Not everyone experiences symptoms. Many patients will know that something is wrong with their Exactech implant because they feel joint pain, dislocations, joint squeaking and other clues. But it is possible to have tissue damage and other injuries without any clear physical symptoms at first.    
Content Reviewed by Ilyas Sayeg – Medical Product Liability Lawyer
Ilyas Sayeg is a partner at mctlaw working in the Firm's product liability and complex consumer protection practices representing clients with failing metal on metal hip replacements and recalled Exactech hip and knee implants. Mr. Sayeg represents "Davids" nationwide who are injured by defective medical products and deceptive business practices of the corporate "Goliaths" who put profit before safety. A passionate advocate, he takes pride in standing g toe-to-toe against some of the largest companies in the world to help his clients seek justice. Mr. Sayeg is a member of the American Association for Justice.
This page was last updated:
Find out right now if you have a claim
Your case review is free. Don't wait to get help because it could hurt your case.
My experience with mctlaw for my hip claim was remarkable, I found the communication to be outstanding. I also felt they did an excellent job setting expectations and then delivering on those stated expectations. From net amount, timing of the settlement, how much each related party would receive etc. they were outstanding. I would highly recommend them. They are very professional and set the bar in vaccine injury practice.
L.S
Client
Five stars for mctlaw! Paralegal Leslie Williams did an outstanding job communicating with us and keeping us informed. Thanks for all the help.
M.H.
Client
I am excited to be receiving my final payment so I can put all this behind me. I am really grateful to everyone who played a part in getting me this well deserved settlement as my life has been negatively impacted over the years.
M.B.
Client
We cannot thank you enough for the services your firm has provided for Marie and I in our time of need. I could not have chosen a finer firm near or far to represent us.
John and Marie (Last Name Withheld for Privacy)
My first response is "Wow!" It has only been 11 months since I first heard of "SIRVA" and an HHS program that awarded compensation to its victims and only 7 months since MC&T accepted my case. I feel that your efforts on my part made all the difference.
A. Stoneburner
Thanks to you I am living comfortably in my own home with assistance. After my devastating GBS diagnosis from the flu vaccine six years ago, I didn't know what to do. Thank goodness I found you and your law firm. Thank you so much!
Name Withheld for Privacy
Alison is a phenomenal attorney… When she put together the demand letter she was able to explain what I had been through and how I had felt… I want to thank your firm but personally thank all that had a hand in resolving my case.
Name Withheld for Privacy
The past 10 months have been a whirlwind to say the least but we are truly thankful, grateful and appreciative of …all you have done for our family. This is truly life changing for us. The weight that this lifts off of our shoulders and the peace of mind it will give us….its priceless. So again, thank you.
Name Withheld for Privacy of a Minor Child
Thank you so much. It was so nice to deal with someone who treated us with respect and had a true interest in our future. This would not have happened without your hard work. Please tell anyone who helped with this that we truly appreciate it.
Martin (Last Name Withheld)
I am so grateful for all of your time and tireless work that you have put into resolving my case. Most sincere thanks.
M.R.
I just wanted to thank you for your help over the past 3 years…Thank you for negotiating with the DOJ in order to get as much as we could under the circumstance…It has been a pleasure having you and your wonderful staff here to assist me in this long and tedious effort.
Name Withheld for Privacy
Thank you for all of your efforts all along to help resolve lifelong issues I will always have due to this defective implant. You have held my hand through a lot and each and everyone of you at MCT are appreciated for all of your efforts.
Name Withheld for Privacy
Mr. Maglio, I want you to know the appreciation I have for Diana Stadelnikas and her team for the effort they have put into my wife's claim! The settlement negotiation they achieved (in a very frustrating situation) is outstanding! While there's a way to go yet, I want to assure you will they have my full confidence and gratitude to the finish! I know you must be proud of your people!
W.C.
I thank you so much for your diligent and hard work on my behalf. You are a thoroughly professional and pleasant person and I am grateful for having you on my case.
Susan M.
Client