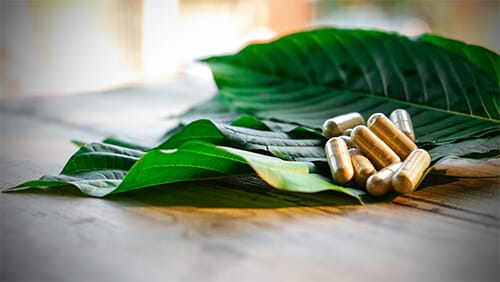 KRATOM DEATH AND INJURY LAWSUITS
The attorneys at mctlaw are representing the families of people killed or seriously hurt after using a substance called kratom that is legally sold in stores across most of the country. The FDA calls kratom a health fraud scam that has caused hundreds of deaths and severe medical harm.
Kratom is a plant-based powder, tea, or pill marketed and sold as a "miracle" solution to many illnesses. In reality, kratom is a dangerous substance that acts as a pain killer and can trigger an addiction. People taking kratom can overdose and die. The Centers for Disease Control (CDC) has linked more than 150 overdose deaths to kratom use.
Kratom FDA Letter Warnings
To help protect consumers, the U.S. Food & Drug Administration issued warning letters jointly with the Federal Trade Commission about the dangers of Kratom to four companies on June 30.
The companies are selling unapproved Kratom products and essential oils to treat or cure opioid use disorders and withdrawal symptoms.
The FDA has not approved Kratom or essential oils. However, the agency has received reports about the safety of Kratom. As an added safety measure, the FDA is currently reviewing information on this issue and recommends consumers not to use Kratom or essential oils.
The attorneys at mctlaw represent Kratom's death and injury victims across the United States. We've filed one of the first lawsuits against a manufacturer and distributor of this deadly mixture after it killed a husband and father of three.
Mctlaw is a national leader in medical product liability lawsuits and has won several billion dollars on behalf of our clients.
---
Wrongful Death Lawsuit Featured on KIRO7 News
Watch KIRO7's recent news story about a Washington state father of 3 who died after drinking Kratom tea. His widow has filed a wrongful death lawsuit against the company that manufactured and marketed the products alleged to have caused his death.
---
Multi-Part Investigative News Series. "The Law and the Profits: Inside Kratom's Political Underbelly
Courthouse News Service published a four-part investigative series on Kratom sales, addiction, and safety. The final report features interviews with a mctlaw client and attorney.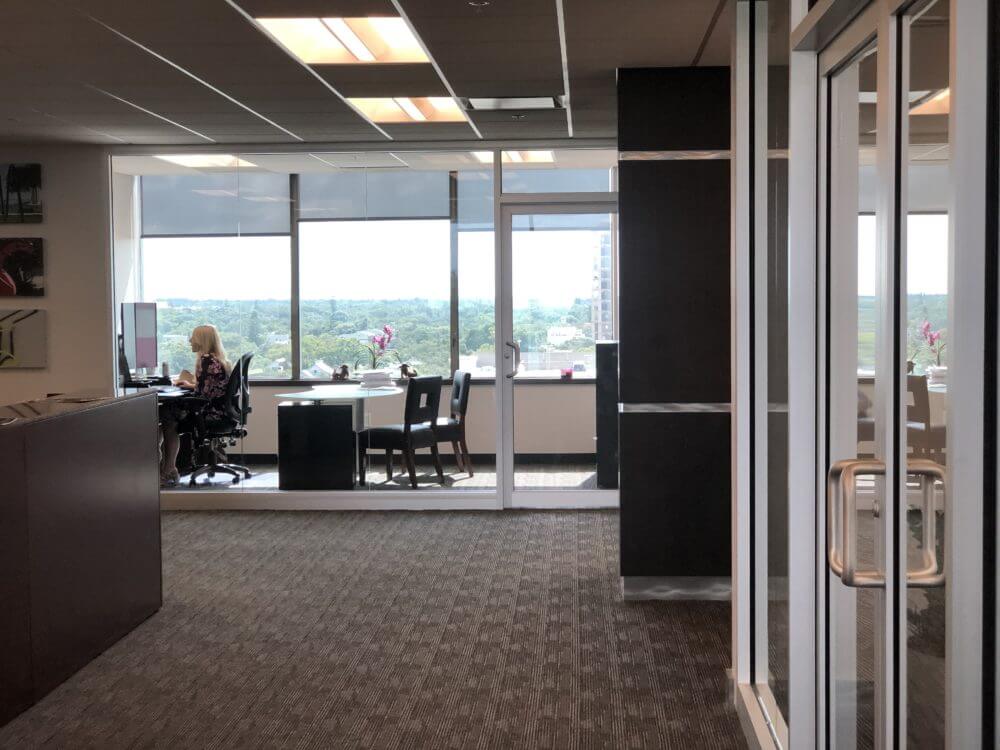 We Respect Your Need for Social Distance at this Time
You do not need to come to our offices. Our attorneys can help you through video meetings or phone calls to make sure you and your family stay safe during the pandemic.
What is Kratom?
Kratom, also known as Mitragyna speciosa, is made from tree leaves that have psychoactive compounds that may be addictive. It is typically found in stores as pill capsules filled with powder, or as a powder used for tea.
Kratom is NOT approved to treat ANY type of medical condition in the United States. In 2012 and 2014 the FDA listed kratom as an unapproved drug and issued an import alert in an effort to keep it out of the country.
"Despite our warnings that no kratom product is safe, we continue to find companies selling kratom and doing so with deceptive medical claims for which there's no reliable scientific proof to support their use," said FDA Commissioner Scott Gottlieb, M.D.
Businesses and distributors in the United States are selling Kratom with illegal claims that it can cure addictions, treat pain, and alleviate depression and anxiety. Some manufacturers have falsely tied in kratom with improving immunity to Coronavirus and fighting off Covid-19.
Is Kratom Legal in the United States?
The FDA restricts the importing of kratom into the U.S. for medical use, but it is not technically illegal to bring into the country or to sell it.
Kratom is not illegal to buy, sell or possess at the federal level, however it is illegal in 6 states: Alabama, Arkansas, Indiana, Rhode Island, Vermont, and Wisconsin. In other states, kratom is legal but may be regulated by individual counties or cities.
Toxic Kratom Manufacturing – No Oversight at All
No US government organization regulates how kratom is made, so consumers have no protection from bad manufacturing. Between February and May of 2018, the FDA linked a large salmonella outbreak directly to various kratom brands. It poisoned 199 people in 41 states across the country and lead to hospitalizations for 38% of those people.
In lab testing, the FDA discovered kratom products showed highly toxic levels of heavy metals, including lead and nickel. Metal exposure like this can cause damage to the nervous system, kidney failure, and even cancer. Research in the journal Pharmacotherapy found that kratom users experienced serious side effects, including seizures, tachycardia, coma, heart attacks, and death.
Our Qualifications to Represent You in a Kratom Lawsuit
We Are Nationally Recognized Trial Attorneys
Our attorneys represent people across the entire United States. We are a product liability law firm with decades of experience in Federal and State courts all over the country. We have the reputation of aggressively and successfully representing our clients against huge corporations during negotiations and in jury trials.
We Represent People with Medically Complex Issues Every Day
Product liability lawsuits are NOT simple personal injury cases. Your attorney must have an understanding of complex medical issues. The product liability team at mctlaw helps clients every day with rare and complicated medical diagnoses, side effects and reactions. We thoroughly review clients' medical records to find evidence to support their claims.
Sources
My experience with mctlaw for my hip claim was remarkable, I found the communication to be outstanding. I also felt they did an excellent job setting expectations and then delivering on those stated expectations. From net amount, timing of the settlement, how much each related party would receive etc. they were outstanding. I would highly recommend them. They are very professional and set the bar in vaccine injury practice.
L.S
Client
Five stars for mctlaw! Paralegal Leslie Williams did an outstanding job communicating with us and keeping us informed. Thanks for all the help.
M.H.
Client
I am excited to be receiving my final payment so I can put all this behind me. I am really grateful to everyone who played a part in getting me this well deserved settlement as my life has been negatively impacted over the years.
M.B.
Client
We cannot thank you enough for the services your firm has provided for Marie and I in our time of need. I could not have chosen a finer firm near or far to represent us.
John and Marie (Last Name Withheld for Privacy)
My first response is "Wow!" It has only been 11 months since I first heard of "SIRVA" and an HHS program that awarded compensation to its victims and only 7 months since MC&T accepted my case. I feel that your efforts on my part made all the difference.
A. Stoneburner
Thanks to you I am living comfortably in my own home with assistance. After my devastating GBS diagnosis from the flu vaccine six years ago, I didn't know what to do. Thank goodness I found you and your law firm. Thank you so much!
Name Withheld for Privacy
Alison is a phenomenal attorney… When she put together the demand letter she was able to explain what I had been through and how I had felt… I want to thank your firm but personally thank all that had a hand in resolving my case.
Name Withheld for Privacy
The past 10 months have been a whirlwind to say the least but we are truly thankful, grateful and appreciative of …all you have done for our family. This is truly life changing for us. The weight that this lifts off of our shoulders and the peace of mind it will give us….its priceless. So again, thank you.
Name Withheld for Privacy of a Minor Child
Thank you so much. It was so nice to deal with someone who treated us with respect and had a true interest in our future. This would not have happened without your hard work. Please tell anyone who helped with this that we truly appreciate it.
Martin (Last Name Withheld)
I am so grateful for all of your time and tireless work that you have put into resolving my case. Most sincere thanks.
M.R.
I just wanted to thank you for your help over the past 3 years…Thank you for negotiating with the DOJ in order to get as much as we could under the circumstance…It has been a pleasure having you and your wonderful staff here to assist me in this long and tedious effort.
Name Withheld for Privacy
Thank you for all of your efforts all along to help resolve lifelong issues I will always have due to this defective implant. You have held my hand through a lot and each and everyone of you at MCT are appreciated for all of your efforts.
Name Withheld for Privacy
Mr. Maglio, I want you to know the appreciation I have for Diana Stadelnikas and her team for the effort they have put into my wife's claim! The settlement negotiation they achieved (in a very frustrating situation) is outstanding! While there's a way to go yet, I want to assure you will they have my full confidence and gratitude to the finish! I know you must be proud of your people!
W.C.
I thank you so much for your diligent and hard work on my behalf. You are a thoroughly professional and pleasant person and I am grateful for having you on my case.
Susan M.
Client