Kratom Wrongful Death Lawsuits
How mctlaw Can Help You with a Kratom Lawsuit
The attorneys at mctlaw represent families in wrongful death lawsuits against kratom manufacturers, suppliers, distributors and vendors. Kratom is sold in stores across most of the country.
Kratom is a plant-based powder, tea, or pill marketed and sold as a "miracle" solution for many illnesses. In reality, kratom is a dangerous substance that acts like an opioid painkiller and can cause addiction, organ failure, psychosis, and death. The Centers for Disease Control (CDC) has linked more than 150 overdose deaths to kratom use.
Holding the Kratom Industry Accountable
Our attorneys won a $2.5 million jury verdict in the first wrongful death jury trial in the United States. We also won an $11-million judgment against a kratom distributor. Our firm is on the frontlines of kratom wrongful death lawsuits with complaints filed in Georgia, Texas, Pennsylvania, Florida, Oregon, Washington, and more pending.
If you have been impacted by a severe injury or death related to kratom we would like to offer you a free case review.
What We Need for a Kratom Wrongful Death Case Evaluation
For a potential case involving death related to kratom we need the following documents:
Autopsy report
Toxicology report
Death certificate
Millions Won in Kratom Lawsuit Verdicts
Mctlaw attorneys have successfully litigated kratom wrongful death cases in multiple jurisdictions and states.
$2.5 Million jury verdict won on behalf of a 39-year old Patrick Coyne in Washington state
Patrick Coyne was found dead in his recliner after drinking kratom supplied by Society Botanicals
The jury found owner Wendianne Rook and her company Society Botanicals liable on all 4 counts against them.
This is the first kratom wrongful death jury verdict in the country.
This was the first kratom wrongful death case filed in Washington state.
Our attorneys won the first negligence ruling against a kratom manufacturer or distributor in the United States. A Cowlitz County, WA judge found Society Botanicals negligent due to "inadequate warnings and instructions" on the packaging of their kratom product.
$11 Million dollar judgment on behalf of a 39-year old mother of four
Krystal Talavera suffered from a fatal overdose on Father's Day 2021.
She collapsed on the kitchen floor with her infant son nearby.
A Florida judge issued a default judgment of $11 million against Sean Michael Harder, owner and operator of The Kratom Distro.
Sean Harder pleaded the 5th Amendment in the discovery phase of litigation, meaning he did not want to incriminate himself by testifying or participating in the lawsuit.
FDA Warnings About Kratom
To help protect consumers, the U.S. Food & Drug Administration issued warning letters jointly with the Federal Trade Commission about the dangers of Kratom to four companies on June 30, 2022. The companies were selling unapproved Kratom products and kratom essential oils to treat or cure opioid use disorders and withdrawal symptoms.
The FDA has not approved Kratom or its essential oils. However, the agency has received reports about the safety of Kratom. The FDA is currently reviewing information on this issue and recommends consumers not use Kratom or its essential oils.
The list of companies that received warning letters includes:
· Omni Consumer Products LLC d/b/a YoKratom
Mctlaw is a national leader in medical product liability lawsuits and has won several billion dollars on behalf of our clients.
What is Kratom?
Kratom, also known as Mitragyna speciosa, is made from tree leaves that have psychoactive compounds that may be addictive. It is typically found in stores as pill capsules filled with powder, or as a powder used for tea.
Kratom is NOT approved to treat ANY type of medical condition in the United States. In 2012 and 2014 the FDA listed kratom as an unapproved drug and issued an import alert in an effort to keep it out of the country.
"Despite our warnings that no kratom product is safe, we continue to find companies selling kratom and doing so with deceptive medical claims for which there's no reliable scientific proof to support their use," said former FDA Commissioner Scott Gottlieb, M.D.
Businesses and distributors in the United States are selling Kratom with illegal claims that it can cure addictions, treat pain, and alleviate depression and anxiety. Some manufacturers have also falsely tied in kratom with improving immunity to and fighting off Covid-19.
Is Kratom Legal in the United States?
The FDA restricts the import of kratom into the U.S. for medical use, but it is not technically illegal to bring into the country or to sell it. Kratom is not illegal to buy, sell or possess at the federal level. But, it is illegal in Alabama, Arkansas, Indiana, Rhode Island, Vermont, and Wisconsin. In other states, kratom is legal but may be regulated or outlawed by individual counties or cities such as Washington, D.C, Denver, CO, Sarasota, FL, and San Diego, CA
Attempts at Regulating Kratom
In 2016 the Drug Enforcement Administration (DEA) tried to classify kratom as a schedule 1 drug, similar to heroin, ecstasy, and LSD. However, lobbyist groups like the American Kratom Association have successfully kept kratom off the DEA drug list, claiming that it is safe and natural.
Kratom Manufacturing – No Oversight
No US government organization regulates how kratom is made, so consumers have no protection from bad manufacturing. Poor manufacturing processes can lead to increased injury for consumers.
Between February and May of 2018, the FDA linked a large salmonella outbreak directly to various kratom brands. It poisoned 199 people in 41 states across the country and led to hospitalizations for 38% of those people. In lab testing, the FDA discovered kratom products showed highly toxic levels of heavy metals, including lead and nickel. Metal exposure can cause damage to the nervous system, kidney failure, and even cancer. Research in the journal Pharmacotherapy found that kratom users experienced serious side effects, including seizures, tachycardia, coma, heart attacks, and death.
Frequently asked questions about Kratom
What is Kratom?
Kratom, or Mitragyna speciosa, is a plant native to Southeast Asia used to create a tea or powder for consumption. In small doses, kratom can have a stimulant effect, but in large doses it acts as a sedative. Users often take kratom recreationally or use it to try and alleviate symptoms of opiate withdrawal.
What are the Side Effects of Kratom?
Side effects of kratom can include:
Death
Tachycardia
Seizures
Hallucination
Is Kratom an Opioid?
The Food and Drug Administration has said that kratom "isn't just a plant – it's an opioid" in a news release from February 2018. The FDA research shows that the chemical structure of kratom binds to opioid receptors in the brain, indicating evidence of kratom's opioid properties.
How Can You Help Me if I've Been Hurt by Kratom?
We have filed numerous wrongful death lawsuits for surviving family members of those killed by kratom in states across the country. We can offer a free case review if your loved one has died from a kratom overdose.
Can You Overdose on Kratom?
Yes. It is extremely possible to overdose on kratom. The chemical substances in kratom can act as a sedative and cause seizures, heart failure, lung hemorrhaging, respiratory failure. The FDA reports dozens of deaths across the country that are directly related to kratom use. Our attorneys currently represent families in kratom wrongful death lawsuits against manufacturers and distributors.
Is Kratom Addictive?
Kratom is known to be addictive, and many users often struggle to stop using kratom. Symptoms of kratom withdrawal can be similar to opiate withdrawal.
Can Kratom Kill You?
Yes. Kratom has been linked to dozens of deaths in the United States. Our attorneys represent families across the country in kratom wrongful death lawsuits
Can You Sue a Kratom Manufacturer?
You can and we have. Our attorneys have filed kratom wrongful death lawsuits against kratom manufacturers and distributors in states across the country.
Kratom Lawsuit Press and Media
Here's a list of publicity regarding our kratom cases from local and national media:
Learn More About Kratom Lawsuits
Our Qualifications to Represent You in a Kratom Lawsuit
We Are Nationally Recognized Trial Attorneys
Our attorneys represent people across the entire United States. We are a product liability law firm with decades of experience in Federal and State courts all over the country. We have the reputation of aggressively and successfully representing our clients against huge corporations during negotiations and jury trials.
We Represent People with Medically Complex Issues Every Day
Product liability lawsuits are NOT simple personal injury cases. Your attorney must have an understanding of complex medical issues. The product liability team at mctlaw helps clients every day with rare and complicated medical diagnoses, side effects, and reactions. We thoroughly review clients' medical records to find evidence to support their claims.
Content Reviewed by Michael Cowgill – Medical Product Liability Lawyer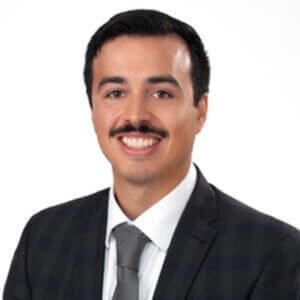 Michael Cowgill is an experienced attorney in the medical product liability division at mctlaw. Michael focuses his practice on defective medical devices such as recalled metal-on-metal hips and wrongful death lawsuits involving Kratom. Mr. Cowgill graduated Magna Cum Laude from Lewis & Clark Law School in Portland, OR. He volunteers as a high school mentor with a program for underprivileged youths interested in pursuing a future legal career.
This page was last updated: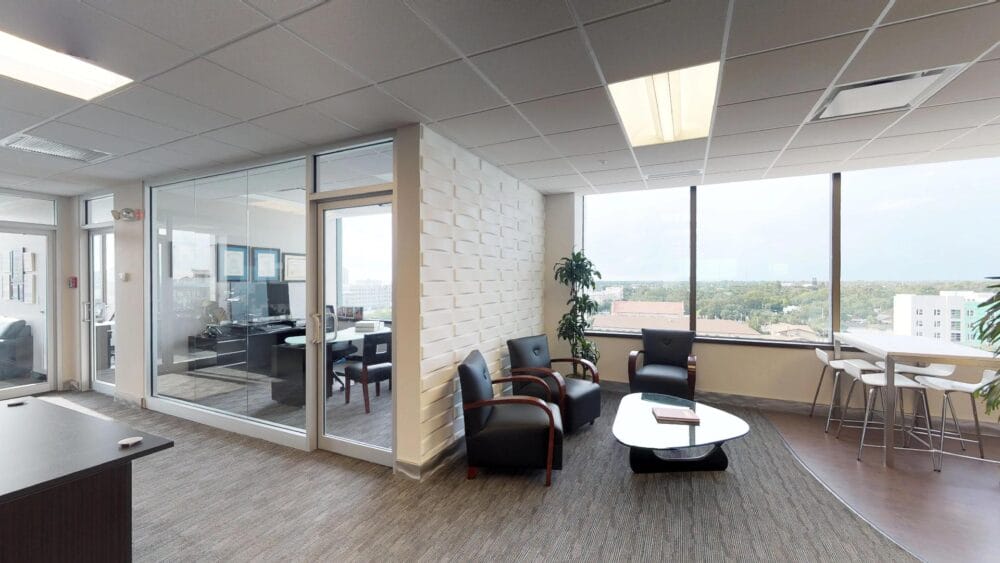 Contact Us Now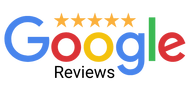 As an experienced leader in these types of lawsuits, we were confident the firm would have the expertise. However, what surprised us most was the high level of excellent customer service from the firm's staff!

Pat R.
I can't recommend this firm enough. They have an outstanding team that truly care for their clients…I have been awarded a fair six figure settlement.

Nate M.
When I say "they went to bat" for me…this Law Firm literally did just that. They persevered to bring the hard-nosed Manufacturer to settle and provide me some recompense for everything I had to endure which led to this suit.

Me'Chelle