COVID-19 VACCINE INJURY COMPENSATION
 COVID-19 Vaccine Injury Compensation Programs
Did you have a severe reaction to the COVID-19 vaccine? There are 2 programs in the United States to help people with vaccine reactions – but only one of them currently accepts COVID-19 claims.
It's called the CICP – Countermeasures Injury Compensation Program – but it almost never awards money. Only about 8% of the people who applied to the CICP with vaccine injuries in the past have ever gotten payouts. The CICP lacks the protections of the US legal system. There is no transparency, no court, no judge, and no right to appeal. Decisions about compensation are made in a black hole by a nameless administrator.
Our law firm has concluded that there is nothing our attorneys can do to significantly assist you in filing a claim in the Countermeasures program. This doesn't mean you should or should not file a claim in the CICP, simply that we do not believe there is a role for effective legal representation in the CICP administrative process.
The attorneys at Maglio Christopher & Toale, P.A. are leading a national effort to move COVID-19 vaccines into a better program – one that's already paid out more than $4-billion dollars to thousands of people with vaccine injuries. It's called the VICP – Vaccine Injury Compensation Program.  The VICP has transparency, a court, independent judges, a right to present evidence of your injury, and the ability to appeal your case up to the Supreme Court.
Right now the VICP does NOT cover COVID-19 vaccine reactions. We believe that's going to change soon. If and when it happens, we want to make sure you know about it right away and are ready to file a potential claim if you qualify. 
Laws Proposed to Modernize Vaccine Injury Compensation Program (VICP) May Include COVID-19 Shots
On June 10, 2021, a bipartisan group of United States Representatives introduced a bill to modernize the current Vaccine Injury Compensation Program (VICP). The key elements of the bill would: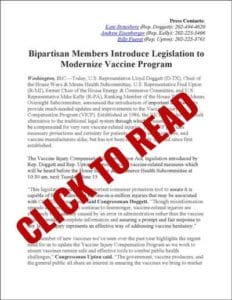 Speed up the time it takes to add new vaccines to the VICP.
Increase the statute of limitation to file a claim from 3 years to 5 years.
Add more judges to the program so claims are processed faster.
Increases the amount of damages that can be awarded 
Expands the types of vaccines that can be covered by the VICP to include adult vaccines in addition to childhood vaccinations.
This proposed legislation could add COVID-19 vaccines into the Vaccine Injury Compensation Program (VICP), making it easier for people with severe reactions to file a claim in the program.  We will update you as the bill proceeds through the lawmaking process. 
Is There Anything Else I Can Do Now?
File a patient report in the Vaccine Adverse Event Reporting System (VAERS) and save a copy of it. 
We include a copy of the VAERS report if we file a VICP claim for you. There is a link to the VAERS form after you hit submit on the pre-claim questionnaire below.   
The VAERS database tracks side effects from vaccinations like COVID-19. The VAERS staff tracks down vaccine doses and matches them to people reporting side effects within days. This massive database is managed by the FDA (Food and Drug Administration) and CDC (Centers for Disease Control).
You'll be directed to the online VAERS report form at the completion of the pre-claim COVID-19 vaccine injury questionnaire
Our Experience in the Vaccine Injury Compensation Program (VICP)
About the Vaccine Injury Compensation Program VICP
Created in 1986 to compensate people injured by certain approved or "covered" vaccines.
$4 billion dollar trust fund to pay for people's vaccine injuries. It's funded by a .75-cent tax on each vaccine administered.
VICP has paid out billions of dollars to thousands of people with vaccine injuries.
The process takes place in a court with a judge or magistrate and the Department of Justice acts as the defense attorneys. This is also why you should have an attorney represent you in the VICP
Your legal fees are 100% paid for by the program.
You keep all of the money you win from your claim if it's successful. There is NO contingency fee to share with your lawyer.
Complete a Pre-Claim COVID-19 Vaccine Injury Questionnaire
This gives our attorneys a head start to evaluate if you're eligible for the Vaccine Injury Compensation Program (VICP). 
You'll be among the first to know when the VICP opens up for claims.
Our Attorneys in the News about COVID-19 Vaccine Injuries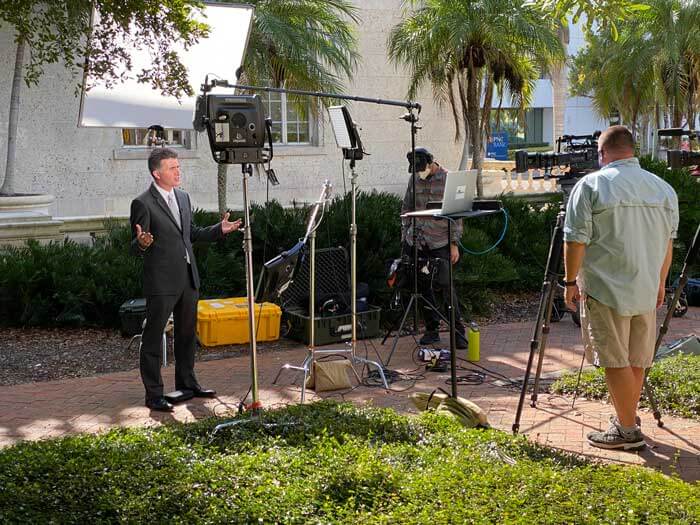 CNBC Interview About CICP
Attorney Altom Maglio interviewed on camera for an upcoming network news story on the pitfalls of the Countermeasures Injury Compensation Program and why the Vaccine Injury Compensation Program is the right place for COVID-19 claims.
Continuing Legal Education & Training Webinar
Attorney Altom Maglio's presentation: Legal Issues Raised from Adverse Medical Side-Effects of the COVID-19 Vaccine
Content Reviewed by Anne Carrión Toale - Vaccine Injury Lawyer