VASCULITIS AND VACCINE REACTIONS
Learn about filing a claim in the Vaccine Injury Compensation Program. See how our attorneys can help at no cost to you.
What Causes Vasculitis?
Vasculitis is the inflammation of blood vessels.This inflammation causes thickening of the vessel wall passageways and restricts blood flow. Blood flow restriction leads to organ and tissue damage.
The cause of vasculitis is often unknown, but infection, disease, or an adverse reaction to a medicine or a vaccine may trigger it.
There are several types of vasculitis. One of the most common forms of vasculitis is Giant Cell Arteritis. Other types of vasculitis include:
Bechet's Disease
Berger's Disease
Takayasu's arteritis
Microscopic Polyangiitis
Leukocytoclastic Vasculitis
Churg-Strauss Syndrome
Cryoglobulinemia
COVID-19 Vaccine Injuries are NOT covered by the VICP.
Can the Flu Shot Cause Vasculitis?
The flu shot, measles mumps and rubella (MMR) vaccine, Hepatitis B vaccine, and the tetanus shot can trigger vasculitis, according to research published in the National Library of Medicine. One article linked the influenza vaccine to vasculitis in "65 patients from 45 published reports," most of the patients were elderly and female. (Vasculitis Following Influenza Vaccination: A Review of the Literature)
The measles, mumps, and rubella (MMR) vaccine is connected to leukocytoclastic vasculitis in children two and under. In one case, the MMR vaccine triggered leukocytoclastic in a two-year-old boy. He developed skin rashes on his extremities and face, as well as swelling in his ears and cheeks. (Acute hemorrhagic edema of infancy after MMR vaccine)
Studies also connected the Hepatitis B vaccine and tetanus shot to vasculitis cases. Another report suggests that after the flu and tetanus shots, two women developed temporal arteritis. (Postvaccine vasculitis: a report of three cases)
Diagnosed with Vasculitis After a Vaccine?
One of our highly experienced vaccine attorneys can review your case for free
Vasculitis Diagnosis and Compensation for a Severe Vaccine Reaction
If you have been diagnosed with vasculitis from a severe vaccine reaction, you may be entitled to compensation. The US Government created a vaccine injury trust fund dedicated to paying out people who are severely injured by adverse vaccine reactions. This program is called the Vaccine Injury Compensation Program (VICP) and it has about $4 billion dollars set aside to help vaccine-injured people.
Filing a Claim in the Vaccine Injury Compensation Program (VICP)
Filing a claim in the Vaccine Injury Compensation Program (VICP) is a complex process so it's a good idea to have experienced representation.
The attorneys at mctlaw will represent you at no cost. That's because the Vaccine Injury Compensation Fund pays our legal fees on your behalf. There is no financial risk on your part to hire an attorney to file your claim.
Choosing a Lawyer To Represent You in Federal Vaccine Court
It's important to choose a lawyer who works in the Federal Vaccine Court. These are not simple personal injury cases.
Most local attorneys don't have the experience necessary for a successful outcome in your claim. Mctlaw attorneys are licensed to practice law in the United States Court of Federal Claims in Washington, DC, where a vaccine injury claim must be filed. Our firm represents clients with severe vaccine injuries in the VICP across the country. View more than 700 of our vaccine injury case results here.
Example of Vaccine Injury Compensation for a Vasculitis Reaction
Recently, mctlaw represented a client in the Vaccine Injury Compensation Program (VICP) who suffered from leukocytoclastic vasculitis caused by the flu shot. The client was a 60-year-old woman who ran a small business. After her severe reaction to the influenza vaccine, her ankles and feet were so swollen she needed to use a walker. Her eyes were red, swollen, and itchy, causing blurry vision. She could no longer run her business, work at a new job, or make trips to her son and grandson for fear of pain when traveling. Mctlaw attorneys won an award of $85,000 for her pain, suffering, and emotional distress.
Having Trouble Deciding Who Will Represent You in Your Vaccine Case?
We make it easy with our simple guide to choosing the right lawyer for your vaccine case.
Mctlaw's Qualifications:
For more than 20 years mctlaw has filed thousands of cases nationwide in the Vaccine Injury Compensation Program.
Our firm won the single biggest financial compensation for a client in the program's history.
Our attorneys won more compensation in the last 5 years than any other law firm in the United States.
You will NEVER pay us to represent you and you will keep ALL the compensation you receive.
Mctlaw is one of the most technologically advanced law firms in the US. It allows us to work more efficiently and makes the process simple for our clients.
There are certain criteria you must meet to file a claim in the Vaccine Injury Compensation Program. Find out more about the Vaccine Injury Compensation Program and what you need to qualify for a claim.
Our firm needs some basic information to review your case and see if you are eligible to file a claim in the Vaccine Injury Compensation Program (VICP):
The date of your vaccination and a copy of your records.
Medical records of your treatment following symptoms.
Symptoms of Vasculitis
The beginning signs of vasculitis are:
Fever
Fatigue
Headache
Skin rash
Body aches and pains
Loss of appetite
Unexplained weight loss
Nerve problems (pain, tingling, numbness)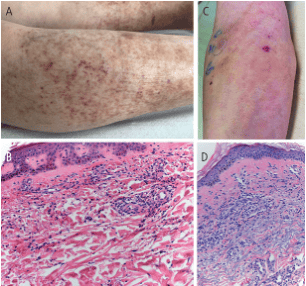 There are more specific symptoms that occur when vasculitis worsens. Be aware of:
Ears and Nose:
Sinus infections
Chronic congestion
Dizziness
Ringing in your ears
Hearing loss
Eye Problems:
Red, burning eyes
Changes in vision
Vision loss in one eye
Gastrointestinal:
Abdominal pain
Diarrhea
Vomiting
Mouth ulcers
Bloody or dark urine
Swelling in your mouth, lips, or tongue
Heart and Lungs:
Heart palpitations
Shortness of breath
Cough
Body-wide:
Joint pain
Bruising
Ulcers or sores
Leg pain
Red or purple spots on your skin
Swelling, pain, or numbness in your hands or feet
Early diagnosis can prevent vasculitis from worsening and causing complications, such as organ damage, vision loss, blood clots, heart attack, and systemic infections.
Content Reviewed by Diana Stadelnikas – Vaccine Injury Lawyer
Diana L. Stadelnikas is a lawyer who represents vaccine injury clients and families across the United States. She is admitted to the Florida Bar and is a member of the bar of the United States Court of Federal Claims in Washington, DC. Ms. Stadelnikas has a Bachelor of Science Degree in Nursing. Diana was part of a pioneering team of pediatric surgical nurses at West Virginia University Medical Center.
This page was last updated:
References:
Find out right now if you have a vaccine injury claim
Your Case Review is Free. Don't Wait to Get Help Because There is a Deadline.
COVID-19 Vaccines are NOT Eligible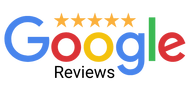 As an experienced leader in these types of lawsuits, we were confident the firm would have the expertise. However, what surprised us most was the high level of excellent customer service from the firm's staff!

Pat R.
I can't recommend this firm enough. They have an outstanding team that truly care for their clients…I have been awarded a fair six figure settlement.

Nate M.
When I say "they went to bat" for me…this Law Firm literally did just that. They persevered to bring the hard-nosed Manufacturer to settle and provide me some recompense for everything I had to endure which led to this suit.

Me'Chelle