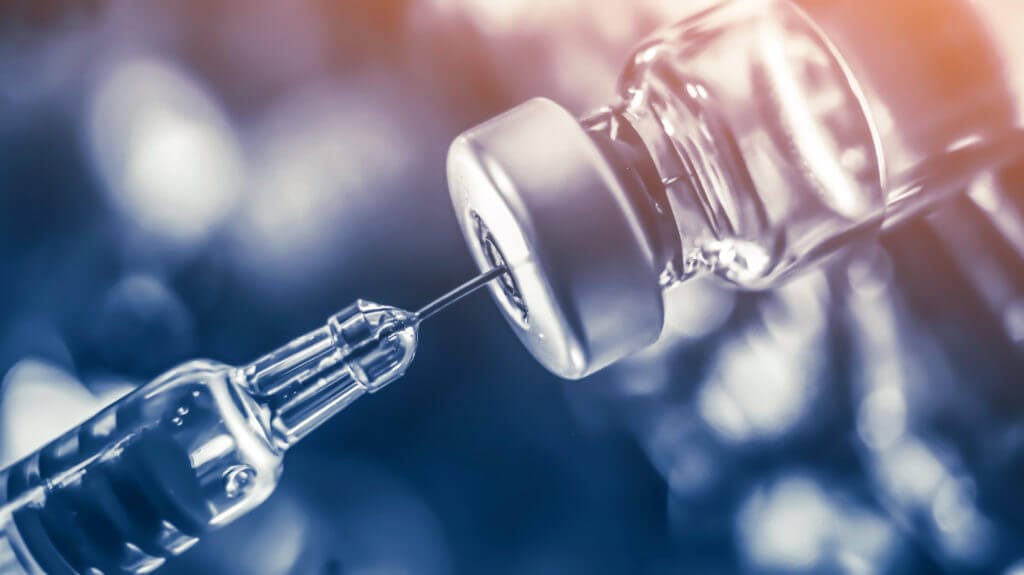 Bell's Palsy Triggered by a Vaccine
Reviewed By: Joseph Vuckovich, Vaccine Injury Attorney
What is Bell's Palsy and How is it Related to Vaccines?
Bell's Palsy is a condition that causes half of your facial muscles to suddenly become weak and droopy. Scientists believe inflamed nerves or viral infections may be the cause of Bell's Palsy. Some patients develop Bell's Palsy after getting certain vaccinations. The CDC is currently monitoring the COVID-19 vaccine for Bell's Palsy vaccine injury reactions.
The Vaccine Adverse Event Reporting System (VAERS) lists cases where patients develop Bell's Palsy after getting a vaccine. VAERS is a database that contains reports of all negative side effects following US-approved vaccines. The database is managed by the FDA and CDC to track vaccine reactions that were not caught during clinical trials.
What to do if you Develop Bell's Palsy After Getting a Vaccination:
First, you should see a doctor right away to make sure you're not having a stroke.
If you think a vaccine triggered Bell's Palsy then contact a lawyer who is experienced in representing victims in the Federal Vaccine Court. You may be eligible for compensation.
Filing a vaccine injury claim is complicated. You can hire an attorney to help you get through the process at no cost to you. The Vaccine Injury Compensation Program pays your attorney's legal fees on your behalf.
When your case is finished, mctlaw works with the court to get legal fees and reimbursements paid. None of these costs are ever your financial responsibility. You never have to share ANY portion of your recovered money with our law firm.
Find out more about the legal process of vaccine injury compensation.
Having trouble deciding who will represent you in your vaccine case?
We make it easy with our simple guide to choosing the right lawyer for your vaccine case.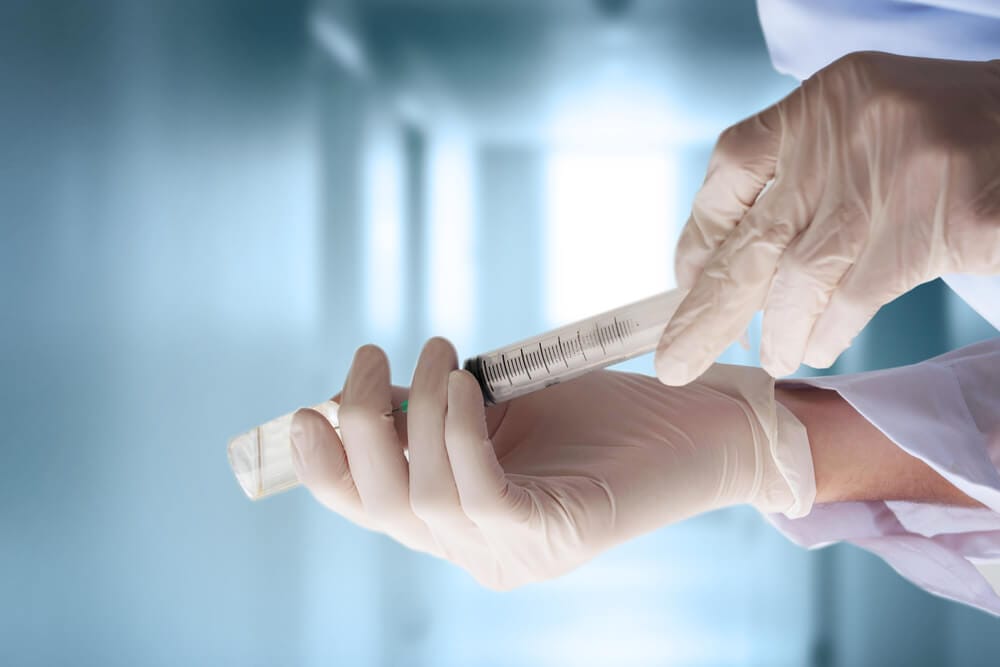 Did You Get Bell's Palsy After a Vaccine?
There is a statute of limitations to file a claim, so don't wait to find out if you qualify for Vaccine Injury Compensation. We may be able to help if you got a vaccination between 2017 and 2020.
What are the Symptoms of Bell's Palsy?
The most pronounced characteristic of Bell's Palsy is a sudden weakness (or complete paralysis) on one side of the face. This weakness typically progresses quite rapidly, sometimes within days or even a few hours. Other symptoms associated with Bell's palsy include:
Difficulty making facial expressions
Visible drooping of one side of the face
Difficulty closing both eyes
Difficulty producing a smile
Drooling
Headaches
Loss of taste
Changes in tear production
High sensitivity to sound (particularly in the ear of the affected side)
Although it is rare, some patients experience Bell's Palsy symptoms on both sides of their face.
Vaccines Commonly Linked to Bell's Palsy
The Centers for Disease Control (CDC) is monitoring the Pfizer COVID-19 vaccine for possible Bell's Palsy reactions. Several vaccine trial participants reported Bell's Palsy during the testing phase of the coronavirus vaccine.
H1N1 (Swine Flu) Vaccine
Seasonal Influenza (Flu) Vaccines
Nasaflu® Vaccine
If you develop Bell's palsy after receiving a vaccine, you may be entitled to compensation from the Federal Vaccine Court.
WHAT YOU NEED TO KNOW ABOUT THE VICP
Get Our Step-by-Step Guide to Navigating the Vaccine Injury Program​
If you would like more information, please fill out the online vaccine form below or call our offices toll-free at (888)-952-5242 for a free case evaluation.
Patients who develop Bell's Palsy after getting a vaccine could be entitled to compensation from the federal government. Our lawyers have won compensation for patients who developed Bell's Palsy after receiving a vaccine.
What Complications are Caused by Bell's Palsy?
In addition to the usual symptoms of Bell's palsy, which typically resolve within a few weeks. However, some patients experience more serious health complications. Though uncommon, more serious outcomes of Bell's Palsy are:
Partial or complete blindness in one eye
Complete inability to close eye on affected side
Scratching of the cornea
Involuntary twitching during regular facial movements
Permanent facial nerve damage
Content Reviewed by Joseph Vuckovich – Vaccine Injury Lawyer
Joseph Vuckovich represents clients in the National Vaccine Injury Compensation Program. He is based in mctlaw's Washington, DC office. Joe studied neuroscience and psychology at Harvard where he earned his B.S. degree. He earned a Master's Degree in biology from the University of Cambridge in the UK, and his law degree from New York University School of Law. Joe grew up in Pittsburgh and now lives in Alexandria, Virginia with his wife and daughter.
Find out right now if you have a vaccine injury claim
Your Case Review is Free. Don't Wait to Get Help Because There is a Deadline.
COVID-19 Vaccines are NOT Eligible
My experience with mctlaw for my hip claim was remarkable, I found the communication to be outstanding. I also felt they did an excellent job setting expectations and then delivering on those stated expectations. From net amount, timing of the settlement, how much each related party would receive etc. they were outstanding. I would highly recommend them. They are very professional and set the bar in vaccine injury practice.
L.S
Client
Five stars for mctlaw! Paralegal Leslie Williams did an outstanding job communicating with us and keeping us informed. Thanks for all the help.
M.H.
Client
I am excited to be receiving my final payment so I can put all this behind me. I am really grateful to everyone who played a part in getting me this well deserved settlement as my life has been negatively impacted over the years.
M.B.
Client
We cannot thank you enough for the services your firm has provided for Marie and I in our time of need. I could not have chosen a finer firm near or far to represent us.
John and Marie (Last Name Withheld for Privacy)
My first response is "Wow!" It has only been 11 months since I first heard of "SIRVA" and an HHS program that awarded compensation to its victims and only 7 months since MC&T accepted my case. I feel that your efforts on my part made all the difference.
A. Stoneburner
Thanks to you I am living comfortably in my own home with assistance. After my devastating GBS diagnosis from the flu vaccine six years ago, I didn't know what to do. Thank goodness I found you and your law firm. Thank you so much!
Name Withheld for Privacy
Alison is a phenomenal attorney… When she put together the demand letter she was able to explain what I had been through and how I had felt… I want to thank your firm but personally thank all that had a hand in resolving my case.
Name Withheld for Privacy
The past 10 months have been a whirlwind to say the least but we are truly thankful, grateful and appreciative of …all you have done for our family. This is truly life changing for us. The weight that this lifts off of our shoulders and the peace of mind it will give us….its priceless. So again, thank you.
Name Withheld for Privacy of a Minor Child
Thank you so much. It was so nice to deal with someone who treated us with respect and had a true interest in our future. This would not have happened without your hard work. Please tell anyone who helped with this that we truly appreciate it.
Martin (Last Name Withheld)
I am so grateful for all of your time and tireless work that you have put into resolving my case. Most sincere thanks.
M.R.
I just wanted to thank you for your help over the past 3 years…Thank you for negotiating with the DOJ in order to get as much as we could under the circumstance…It has been a pleasure having you and your wonderful staff here to assist me in this long and tedious effort.
Name Withheld for Privacy
Thank you for all of your efforts all along to help resolve lifelong issues I will always have due to this defective implant. You have held my hand through a lot and each and everyone of you at MCT are appreciated for all of your efforts.
Name Withheld for Privacy
Mr. Maglio, I want you to know the appreciation I have for Diana Stadelnikas and her team for the effort they have put into my wife's claim! The settlement negotiation they achieved (in a very frustrating situation) is outstanding! While there's a way to go yet, I want to assure you will they have my full confidence and gratitude to the finish! I know you must be proud of your people!
W.C.
I thank you so much for your diligent and hard work on my behalf. You are a thoroughly professional and pleasant person and I am grateful for having you on my case.
Susan M.
Client