Acute Panautomic Neuropathy
What is Acute Panautonomic Neuropathy?
Acute Panautonomic Neuropathy is a disease that causes the body's immune system to attack the autonomic nerves. The autonomic nerves are responsible for regulating body functions like heart rate, blood pressure, digestion, and breathing. Acute Panautonomic Neuropathy can be a rare, but severe, vaccine reaction.
Symptoms of Acute Panautonomic Neuropathy impact the nervous system. They include:
Drops in blood pressure when standing
Cardiovascular problems
Abnormal sweating
Digestive difficulties
Urinary dysfunction
Abnormal pupil responses to light
IMPORTANT: COVID-19 Vaccine Injury Info
What Should I Do If I Got Acute Panautonomic Neuropathy from a Vaccine?
If your doctor diagnosed you with Acute Panautonomic Neuropathy after getting a vaccine, there's a federal program that exists to compensate people with severe vaccine reactions.
Contact a vaccine injury lawyer who is experienced representing clients in the Vaccine Injury Compensation Program. A local lawyer is often not the best to file these complicated cases. Vaccine injury cases are filed in the United States Court of Federal Claims.
You will need to get a copy of the Vaccine Administration Record (VAR). This record shows which vaccine you got and the date you received it. Our vaccine injury attorneys need this information to make sure you qualify to file a claim.
Get a copy of your medical records from the first doctor's visit you had about Acute Panautonomic Neuropathy
How We Represent You in a Vaccine Injury Claim
Personal Injury Lawyer vs Vaccine Injury Lawyer – These are not straightforward personal injury cases, and hiring an experienced vaccine injury attorney to represent you makes the process easier.
Treatments for Acute Panautonomic Neuropathy
Treatment for Acute Panautonomic Neuropathy includes therapies and medications to manage the symptoms of the disease, lessening the impact on patients' daily lives. IVIG therapy is also used to help manage the disease as a whole.
Other Types of Guillain-Barré Syndrome
Acute Panautonomic Neuropathy is a variant of Guillain-Barre Syndrome and also a type of vaccine injury. There are different variants of Guillain-Barré Syndrome (GBS). Some of the most common are:
Content Reviewed by Danielle Strait – Vaccine Injury Lawyer
Danielle Strait joined mctlaw as an attorney in 2012 and represents clients across the country in vaccine injury compensation claims. Although based in mctlaw's Seattle office, Ms. Strait previously worked in the Firm's Washington, DC location. Danielle spent three years serving as a federal judicial law clerk before joining mctlaw.
This page was last updated on:
Find out right now if you have a vaccine injury claim
Your Case Review is Free. Don't Wait to Get Help Because There is a Deadline.
COVID-19 Vaccines are NOT Eligible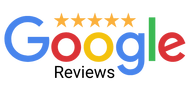 As an experienced leader in these types of lawsuits, we were confident the firm would have the expertise. However, what surprised us most was the high level of excellent customer service from the firm's staff!

Pat R.
I can't recommend this firm enough. They have an outstanding team that truly care for their clients…I have been awarded a fair six figure settlement.

Nate M.
When I say "they went to bat" for me…this Law Firm literally did just that. They persevered to bring the hard-nosed Manufacturer to settle and provide me some recompense for everything I had to endure which led to this suit.

Me'Chelle