FAQ About Filing a Vaccine Injury Claim
Do I Need an Attorney to File a Vaccine Injury Claim in Federal Court?
If you've been injured by a vaccine, we advise that you DO NOT attempt to represent yourself in the Vaccine Injury Compensation Program. Hiring a vaccine injury attorney comes at no cost to you because the Court pays for all legal fees.
The Vaccine Injury Compensation Program is designed to be non-adversarial and non-litigious. However, it's often a very difficult, hard-fought, and legalistic process involving complicated legal, medical, and factual issues. You need an attorney who knows how to litigate vaccine cases because these are lawsuits.
What are the Legal Costs and Fees to File a Vaccine Injury Claim?
There should be NO cost to file a claim. Mctlaw does not charge its clients to represent them in cases brought under the Vaccine Injury Compensation Program. We do not take any percentage or contingency fees from your financial award. We are paid separately by the Court of Federal Claims at the conclusion of the case.
As a service to our clients, our Firm covers the costs of litigating the case, such as filing fees, expert witness fees, travel expenses, etc. Instead, these costs are directly reimbursed to us by the Court at the conclusion of the case.
Do I Need to Hire a Vaccine Injury Lawyer in my State?
No. The Vaccine Court is located in Washington, DC, and covers all vaccine injury claims in the United States. This is not a "local" case that a local personal injury lawyer should handle. Our attorneys are ready to represent you no matter where you live in the United States and its territories. Our attorneys come to you at or near your home so there is no need for you to travel to our offices in Washington, DC, Sarasota, FL, or Seattle, WA.
Having Trouble Deciding Who Will Represent You in Your Vaccine Case?
We make it easy with our simple guide to choosing the right lawyer for your vaccine case.
What Kind of Information Do We Need to Start Building a Vaccine Injury Case?
The first thing we ask is for a copy of all the relevant medical records (if you have copies), and also a list of every doctor or hospital where you've received treatment for your vaccine injury. We use this list to gather the remaining medical records on file at each location. We are then required to turn over a copy of your complete and comprehensive medical records to the Court.
How Do You File a Claim with the Vaccine Injury Compensation Program?
Your claim is initiated by filing a petition with the Court of Federal Claims in Washington, D.C. Once the petition is filed, a Special Master is assigned to the case. A Special Master is a specialized judge that handles only vaccine injury claims. The Special Master decides the outcome of the case instead of a jury.
What Are the Legal Procedures in Vaccine Court and What Can I Expect at Trial?
The Department of Health and Human Services (HHS) acts as the defendant in these cases. It is represented by Department of Justice (DOJ) attorneys throughout the process.
HHS reviews your petition and decides whether to dispute your claim that the vaccine caused the injury or to concede that the vaccine was responsible. If HHS concedes that the vaccine did cause the injury, the next step is to determine the value of the damages. However, if this cannot be agreed on, then there is a trial (called a hearing) on the topic of damages before the Special Master.
If HHS does not concede, there is an initial trial (called a hearing) on the issue of whether the vaccine caused the injury. The trial is typically held at the nearest federal courthouse to where you live.
You may testify and so may some of your family or friends. It may be helpful to have your doctors testify. An expert physician hired on your behalf will testify about how the vaccine caused the injury. Then, at least one Health and Human Services expert witness will likely testify as to why the vaccine did not cause the injury. Following this, the Special Master will decide whether the vaccine caused the injury. If the Special Master decides in your favor, then we go on to the issue of damages. If we cannot agree with HHS as to the value of the damages, there will be a second trial to determine the amount of compensation.
How Long Does the Entire Vaccine Injury Compensation Process Take?
This process is designed to be quicker than civil litigation. With some exceptions, it usually is. A hearing on whether the vaccine caused the injury often occurs within a year. Cases that settle can conclude in as little as a year. Other cases, despite our best efforts, can take several years.
How Much Can I Get for a Vaccine Injury Case?
Compensation includes monetary damages for pain and suffering, past and future medical expenses, past and future lost wages, and reasonable attorneys' fees and costs. Compensation paid out for pain and suffering is limited to a maximum of $250,000. There is no limit of VICP compensation for medical expenses and lost wages.
Who Can File A Claim With the Vaccine Injury Compensation Program?
You do not need to be a citizen of the United States to file a claim. Usually, the vaccine must have been administered in the United States or one of its territories to bring a claim. There are some restrictions on the types of vaccines covered by the VICP.
Some people who receive vaccines outside of the U.S. may be eligible for compensation. In order to be covered by the Vaccine Program when overseas, the injured person must be a U.S. citizen serving in the military or a U.S. government employee or have been a dependent of such a citizen; or the injured person must have received a vaccine manufactured by a vaccine company located in the U.S. and returned to the U.S. within 6 months after the date of vaccination.
Mas informacion sobre Preguntas de Reclamos Vacunas
Content Reviewed by Joseph Vuckovich – Vaccine Injury Lawyer
Joseph Vuckovich represents clients in the National Vaccine Injury Compensation Program. He is based in mctlaw's Washington, DC office. Joe studied neuroscience and psychology at Harvard where he earned his B.S. degree. He earned a Master's Degree in biology from the University of Cambridge in the UK, and his law degree from New York University School of Law. Joe grew up in Pittsburgh and now lives in Alexandria, Virginia with his wife and daughter.
This page was last updated:
References​
Find out right now if you have a vaccine injury claim
Your Case Review is Free. Don't Wait to Get Help Because There is a Deadline.
COVID-19 Vaccines are NOT Eligible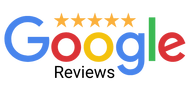 As an experienced leader in these types of lawsuits, we were confident the firm would have the expertise. However, what surprised us most was the high level of excellent customer service from the firm's staff!

Pat R.
I can't recommend this firm enough. They have an outstanding team that truly care for their clients…I have been awarded a fair six figure settlement.

Nate M.
When I say "they went to bat" for me…this Law Firm literally did just that. They persevered to bring the hard-nosed Manufacturer to settle and provide me some recompense for everything I had to endure which led to this suit.

Me'Chelle