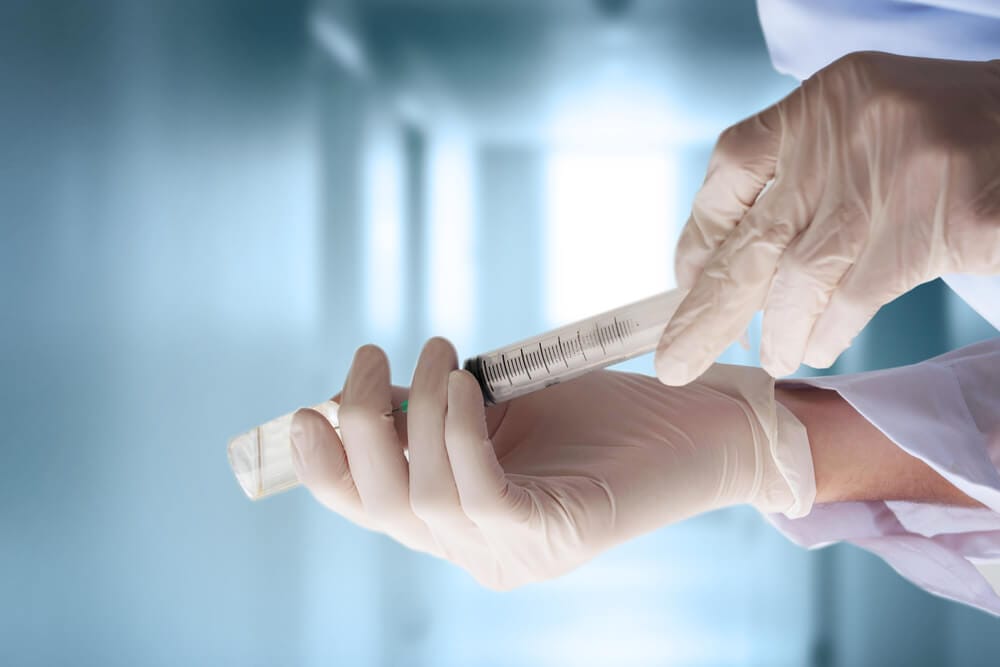 What is Multiple Sclerosis (MS)?
Multiple sclerosis (MS) is defined by the Mayo Clinic as a potentially disabling disease of the brain and spinal cord (central nervous system). People with Multiple Sclerosis battle a chronic degenerative disease, and suffer from episodes, or 'attacks,' of symptoms. The disease involves a loss of myelin, the coating of the nerve fibers. Specifically in MS, the immune system attacks the myelin that covers nerve fibers and interrupts communications between your brain and the rest of your body. The many symptoms of MS are varied, and patients battling this disease may see an attack at any time, often with different symptoms. However, most people experience "relapsing-remitting" MS, eventually leading to a steady progression of symptoms. "Secondary-progressive" MS is when symptoms do not experience any periods of remission.
Correlation Between Multiple Sclerosis and Vaccines
There have been numerous studies to determine a possible correlation between MS and vaccines. The National Multiple Sclerosis Society strongly recommends people with MS against taking a live-virus vaccine. If you feel that you have developed Multiple Sclerosis due to a vaccine, contact a lawyer who is experienced in representing victims in the Federal Vaccine Court. Filing a vaccine injury claim is very complex. However, there are no legal costs for an injured patient represented by mctlaw. Once your case is complete, our Law Firm then asks the Court for reimbursement of the fees and costs incurred representing you. This reimbursement is separate from any money that you are awarded by the Federal Vaccine Court. You never have to share ANY portion of your money for damages with our law firm. Click here to find out more about the legal process of vaccine injury compensation.
Symptoms of Multiple Sclerosis (MS)?
Numbness and Weakness of the Limbs, Typically on One Side of the Body
Tingling or Pain
Double Vision
Loss of Vision, Often with Pain
Lack of Coordination
Slurred Speech
Fatigue
Shock Sensations Related to Neck
Dizziness
Bowel and Bladder Function Problems
---
Diagnosed with Multiple Sclerosis After a Vaccine?
One of our highly experienced vaccine attorneys can review your case for free
---
Diagnosis
MS is difficult to diagnose and will require a complete neurological exam and review of your medical history. Because of this, there is no one test to conduct in diagnosing MS, rather it is diagnosed by excluding out other potential causes of your symptoms. Your doctors will normally start with a medical exam, and include blood tests, a spinal tap, an MRI, and an evoked potential test. An evoked potential test involves using stimuli to test reactions.
Causes
The cause of multiple sclerosis remains unknown. However, it is classified as an autoimmune disease because the body's immune system attacks itself. While the cause remains unclear, there is evidence that a combination of genetics and environmental factors is responsible. More recently, infectious factors are being considered as potential causes, including but not limited to measles, distemper, herpes, and Epstein-Barr.
Treatment
Unfortunately, there is currently no cure for MS. Instead, treatment focuses on managing symptoms and slowing the progression of the disease. If you are having very mild symptoms, you might not require any treatment. Corticosteroids are often prescribed to reduce nerve inflammation. There are many different treatments that are used to attempt to slow the progression of the disease. However, each treatment should be considered on an individual basis depending on the type and progression of the disease. Many people consider alternative forms of treatment, but few studies have been performed as to their effectiveness.
Find out right now if you have a vaccine injury claim
Your Case Review is Free. Don't Wait to Get Help Because There is a Deadline.
COVID-19 Vaccines are NOT Eligible
My experience with mctlaw for my hip claim was remarkable, I found the communication to be outstanding. I also felt they did an excellent job setting expectations and then delivering on those stated expectations. From net amount, timing of the settlement, how much each related party would receive etc. they were outstanding. I would highly recommend them. They are very professional and set the bar in vaccine injury practice.
L.S
Client
Five stars for mctlaw! Paralegal Leslie Williams did an outstanding job communicating with us and keeping us informed. Thanks for all the help.
M.H.
Client
I am excited to be receiving my final payment so I can put all this behind me. I am really grateful to everyone who played a part in getting me this well deserved settlement as my life has been negatively impacted over the years.
M.B.
Client
We cannot thank you enough for the services your firm has provided for Marie and I in our time of need. I could not have chosen a finer firm near or far to represent us.
John and Marie (Last Name Withheld for Privacy)
My first response is "Wow!" It has only been 11 months since I first heard of "SIRVA" and an HHS program that awarded compensation to its victims and only 7 months since MC&T accepted my case. I feel that your efforts on my part made all the difference.
A. Stoneburner
Thanks to you I am living comfortably in my own home with assistance. After my devastating GBS diagnosis from the flu vaccine six years ago, I didn't know what to do. Thank goodness I found you and your law firm. Thank you so much!
Name Withheld for Privacy
Alison is a phenomenal attorney… When she put together the demand letter she was able to explain what I had been through and how I had felt… I want to thank your firm but personally thank all that had a hand in resolving my case.
Name Withheld for Privacy
The past 10 months have been a whirlwind to say the least but we are truly thankful, grateful and appreciative of …all you have done for our family. This is truly life changing for us. The weight that this lifts off of our shoulders and the peace of mind it will give us….its priceless. So again, thank you.
Name Withheld for Privacy of a Minor Child
Thank you so much. It was so nice to deal with someone who treated us with respect and had a true interest in our future. This would not have happened without your hard work. Please tell anyone who helped with this that we truly appreciate it.
Martin (Last Name Withheld)
I am so grateful for all of your time and tireless work that you have put into resolving my case. Most sincere thanks.
M.R.
I just wanted to thank you for your help over the past 3 years…Thank you for negotiating with the DOJ in order to get as much as we could under the circumstance…It has been a pleasure having you and your wonderful staff here to assist me in this long and tedious effort.
Name Withheld for Privacy
Thank you for all of your efforts all along to help resolve lifelong issues I will always have due to this defective implant. You have held my hand through a lot and each and everyone of you at MCT are appreciated for all of your efforts.
Name Withheld for Privacy
Mr. Maglio, I want you to know the appreciation I have for Diana Stadelnikas and her team for the effort they have put into my wife's claim! The settlement negotiation they achieved (in a very frustrating situation) is outstanding! While there's a way to go yet, I want to assure you will they have my full confidence and gratitude to the finish! I know you must be proud of your people!
W.C.
I thank you so much for your diligent and hard work on my behalf. You are a thoroughly professional and pleasant person and I am grateful for having you on my case.
Susan M.
Client