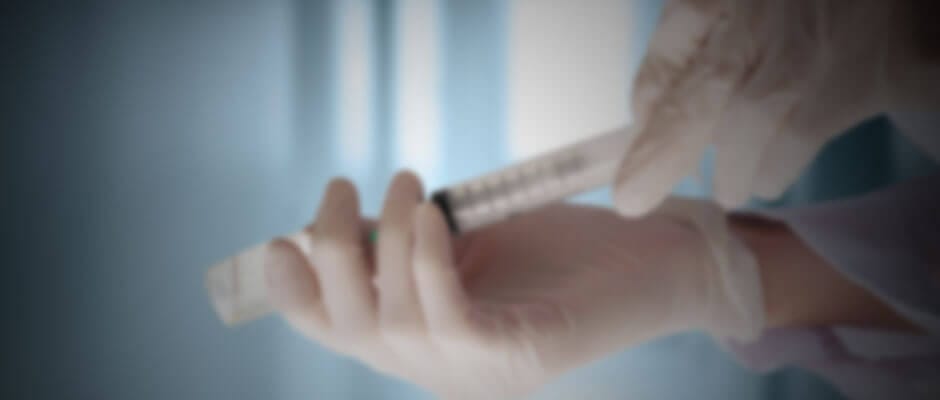 Acute Inflammatory Demyelinating Polyneuropathy and Vaccine Injuries
What Causes Acute Inflammatory Demyelinating Polyneuropathy?
Approximately half of all Acute Inflammatory Demyelinating Polyneuropathy cases happen after an infection, either viral or bacterial. However, the disease is also sometimes the result of a rare vaccine injury. ​​The flu shot and tetanus vaccine most commonly cause AIDP. If you've been diagnosed with AIDP after getting a vaccine, there's a federal program that financially compensates victims of vaccine injuries.
COVID-19 Vaccine Injuries are NOT covered by the VICP.
What to Do if You Have a Vaccine Injury Related to AIDP?
The National Vaccine Injury Compensation Program (VICP) was created to help people get compensation for severe vaccine injuries like Acute Inflammatory Demyelinating Polyneuropathy . The VICP has paid $4.8 billion dollars to people with vaccine injuries across the country and the trust fund currently has billions of dollars in money to compensate more people.
If you've developed AIDP after getting a vaccine, contact an experienced vaccine injury attorney who represents clients in the Court of Federal Claims. Filing a vaccine injury claim can be very complicated.
Here are the top reasons to hire a vaccine injury lawyer:
There are no legal costs for us to represent you. The Court pays your legal fees for you.
You keep 100% of the money you're awarded. There is NO contingency fee.
We represent you throughout the complicated vaccine injury claim process.
What is Acute Inflammatory Demyelinating Polyneuropathy?
Acute inflammatory demyelinating polyneuropathy (AIDP) is another name for Guillain-Barré Syndrome (GBS) and causes weakness and pain. It's an autoimmune disease that causes progressive weakness in the body. The weakness and pain happens because the nerves outside of the spinal cord and brain become inflamed. The inflammation causes the nerves to be unable to transmit information normally to the muscles. The body attacks the myelin sheath that surrounds the nerve, which makes it unable to transmit normal signals to the muscles.
What are the symptoms of AIDP?
The primary sign of AIDP is muscle weakness that begins in the legs and spreads upwards throughout the body. Additionally, one of the symptoms is progressive lack of deep tendon reflexes. AIDP reaches its maximum severity within four weeks. Other symptoms include pins and needles in the extremities, difficulty swallowing, trouble with balance, and breathing difficulties. The difficulty breathing can lead to respiratory failure which causes patients to rely on a ventilator.
What is the difference between AIDP, GBS, and CIDP?
Guillain-Barré syndrome and AIDP are different names for the same disease. One of the primary differences between Acute Inflammatory Demyelinating Polyneuropathy and Chronic Inflammatory Demyelinating Polyneuropathy (CIDP) is the length of time to reach the highest amount of weakness in the limbs. Someone diagnosed with AIDP will experience the worst of the paralysis symptoms within four weeks. CIDP is chronic and lasts longer, with the person experiencing peak paralysis within eight weeks.
Can you Recover from Acute Inflammatory Demyelinating Polyneuropathy?
Yes. You can recover from AIDP. About half of those diagnosed with Acute Inflammatory Demyelinating Polyneuropathy will recover by one year. Although, after three years approximately one third of people will still have residual weakness. There are no cures for the disease, but treatments are available. Plasma exchange and intravenous immunoglobulin infusions (IVIG) are common treatments.
How Our Vaccine Attorneys Can Help
Mctlaw's vaccine injury attorneys represent thousands of people with severe vaccine reactions like Acute Inflammatory Demyelinating Polyneuropathy. You can review our vaccine injury case results in the US Court of Federal Claims to search by type of disease and see our track record for AIDP, CIDP, and GBS cases. Our vaccine injury attorneys have won awards for clients with AIDP and GBS for upwards of $76 million.
Our attorneys file claims in the Court of Federal Claims, which is a Washington D.C. based court which hears vaccine injury claims.
The Court of Federal Claims maintains a list of less than 200 practicing vaccine injury lawyers on its website. Mctlaw has the highest number of vaccine injury attorneys named on that list.
Other Types of GBS Variants
There are different variants of Guillain-Barré Syndrome (GBS). Some of the most common are:
Content Reviewed by Jessica Olins – Vaccine Injury Lawyer
Jessica A. Olins' practice at mctlaw, focuses on representing clients in the National Vaccine Injury Compensation Program. Ms. Olins graduated with a Bachelor's degree from Redlands University and graduated from American University Washington College of Law. While at Redlands University, Ms. Olins excelled in leading and training her colleagues through new developments in spatial mapping, involving geographic information system software and geodatabase management applications. Her law practice also involves engaging in subpoena enforcement in federal district courts nationwide. Ms. Olins is a member of the Vaccine Injury Practitioners Bar Committee, assisting in the preparation and organization of the VIP Bar Conferences. Ms. Olins is a member of the American Association for Justice and its New Lawyers Division. Additionally, Ms. Olins is a member of the Young Lawyers Division of the United States Court of Federal Claims.
This page was last updated on:
Find out right now if you have a vaccine injury claim
Your Case Review is Free. Don't Wait to Get Help Because There is a Deadline.
COVID-19 Vaccines are NOT Eligible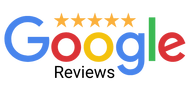 As an experienced leader in these types of lawsuits, we were confident the firm would have the expertise. However, what surprised us most was the high level of excellent customer service from the firm's staff!

Pat R.
I can't recommend this firm enough. They have an outstanding team that truly care for their clients…I have been awarded a fair six figure settlement.

Nate M.
When I say "they went to bat" for me…this Law Firm literally did just that. They persevered to bring the hard-nosed Manufacturer to settle and provide me some recompense for everything I had to endure which led to this suit.

Me'Chelle