Severe Reactions to the Pneumonia Vaccine
About the Pneumonia Vaccine and Vaccine Injuries
Pneumococcal disease, also known as pneumonia, is a lung infection caused by viruses or bacteria. The pneumonia vaccine helps prevent pneumonia caused by a bacteria called Streptococcus pneumoniae. Symptoms of pneumonia can include fever, difficulty breathing, and chest pain.
The vaccine for pneumonia is a safe, protective measure against pneumonia, and the general side effects for it are mild and short-lived, but rarely, an adverse reaction may occur. The more severe reactions include:
COVID-19 Vaccine Injuries are NOT covered by the VICP.
Can I File a Vaccine Injury Claim?
There are four types of pneumonia vaccines. Prevnar 13 is the only pneumonia vaccine covered under the Vaccine Injury Compensation Program. If you got the Prevnar pneumonia vaccination and experienced a severe vaccine injury lasting more than 6 months, you may be able to file a claim.
The US federal government created the Vaccine Injury Compensation Program (VICP) to help people severely injured due to adverse vaccine reactions. The VICP is a federal trust fund that pays out billions of dollars in compensation to vaccine-injured patients and has billions more to aid future vaccine-injured patients. If you have suffered a severe injury from a vaccine, you may be eligible to file a claim in the program and entitled to collect compensation.
Vaccines NOT Covered by the Vaccine Injury Compensation Program
The vaccine injury compensation program does not cover every vaccine. The pneumococcal polysaccharide vaccine (PPSV, PPV), brand name Pneumovax 23, is not covered. It's important to make sure you know which vaccine you received.

What You Need To Know About the VICP
Get Our Step by Step Guide to Navigating the Vaccine Injury Program​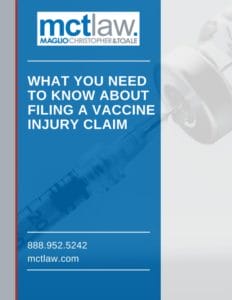 How To Qualify for Compensation From the Vaccine Injury Program
320 petitions were filed in the VICP for pneumonia vaccine related injuries between 1988 and 2021. Of those 320 cases, 106 of them, that's around 33%, resulted in financial compensation to the victims.
It's challenging to get compensation from the vaccine program. Even though it's a no-fault system, the process is complicated. We advise anyone who wants to file a claim to hire an experienced vaccine injury attorney to work for you at no cost. The VICP pays mctlaw's legal fees directly, so clients never pay us. And clients keep the entire amount of any compensation won. There is no contingency fee.
It's important to have experienced representation in the VICP and the US Court of Federal Claims. The VICP lists fewer than 200 attorneys across the country practicing in the Vaccine Court; 11 of them are mctlaw attorneys. Our firm has won hundreds of millions of dollars from the VICP for our vaccine-injury clients.
Here's what our attorneys need to see if you qualify to file a claim:
A record of your vaccinations, the date you were immunized, and the type of shot you were given.
A record of your first treatment after the shot and of the latest treatment you received.
Other medical records related to your vaccine injury.
mctlaw Won $170K in Compensation for Prevnar 13 Vaccine Injury
Our firm represented a recently retired 67-year-old woman who suffered from reflex sympathetic dystrophy (RSD), also known as complex regional pain syndrome (CRPS), after getting the Prevnar 13 vaccine. She felt something was wrong within a few days after the shot. Her shoulder turned red and swelled up to the size of a softball. It progressed to extreme pain where the slightest touch or movement became unbearable. Doctors gave her nerve blocks and pain medication, but no treatment fully worked.
Before her injury, she helped take care of her eight grandchildren, managed the family farm, and ran a food bank with the produce from their land. Now, she still suffers from painful flare-ups and had to stop doing the work that fulfills her. Her mctlaw vaccine injury lawyers won a $170,000 compensation settlement from the Vaccine Injury Program to cover past and future pain and suffering due to the injury, as well as an amount for her medical expenses.
Why Choose mctlaw As Your Vaccine Injury Lawyers
It costs you nothing to hire an experienced vaccine injury attorney The Vaccine Injury Compensation Program pays all of your legal fees for you.
These claims are complex and involve filing a lawsuit against the Secretary of the Department of Health & Human Services. You may need to bring your case to trial against attorneys from the United States Department of Justice.
You need a lawyer who is licensed to practice law in the United States Court of Federal Claims.
There are less than 200 attorneys in the entire United States listed on the VICP website who represent vaccine injury clients. Not all of them work as full-time vaccine injury attorneys. Mctlaw has 11 full-time vaccine injury attorneys and representing clients in the VICP and vaccine injury cases is their only focus.
Local personal injury lawyers usually don't have the knowledge or experience to represent you in these cases.
Our attorneys focus on highly complicated vaccine injuries like Guillain-Barré Syndrome, CIDP, SIRVA, Transverse Myelitis, Brachial Neuritis, and other neurological and autoimmune disorders. Our attorneys have extensive knowledge of both medical science and law to represent a vaccine-injured patient.
The attorneys at mctlaw have represented thousands of people and won hundreds of millions of dollars for our clients in the Vaccine Injury Compensation Program.
What Is the Pneumonia Vaccine?
The vaccine for pneumonia (PCV13) prevents pneumococcal disease, which is an illness caused by pneumococcal bacteria, the most common cause of pneumonia. This vaccine is usually administered in 4 doses at the ages of 2, 4, 6, and 12-15 months of age. The CDC recommends children 6 years or older and adults with certain medical conditions receive PCV13 if they haven't already, as well as healthy adults 65 years of age or older who haven't gotten the vaccine either.
Find out right now if you have a vaccine injury claim
Your Case Review is Free. Don't Wait to Get Help Because There is a Deadline.
COVID-19 Vaccines are NOT Eligible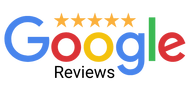 As an experienced leader in these types of lawsuits, we were confident the firm would have the expertise. However, what surprised us most was the high level of excellent customer service from the firm's staff!

Pat R.
I can't recommend this firm enough. They have an outstanding team that truly care for their clients…I have been awarded a fair six figure settlement.

Nate M.
When I say "they went to bat" for me…this Law Firm literally did just that. They persevered to bring the hard-nosed Manufacturer to settle and provide me some recompense for everything I had to endure which led to this suit.

Me'Chelle