Reactions to Vaccines Covered in the NVICP
Vaccines Covered by the National Vaccine Injury Compensation Program
The Vaccine Injury Compensation Program (VICP) compensates people who experience severe reactions from routinely given immunizations. However, the program does NOT include all vaccines. The Centers for Disease Control (CDC) must recommend that a vaccine be given to children or pregnant women to be eligible for the list of covered immunizations. Below is the list of vaccines currently covered by they VICP:
Polio (OPV, IPV)
Pneumococcal Conjugate (PCV)
Hepatitis A (HAV)
Hepatitis B (HBV)
Covid-19 Vaccine Injury
Getting compensation for COVID-19 vaccine injuries are more difficult than other vaccines. Click here to learn more.
Common Reactions to Vaccines
This page was last updated:
Find out right now if you have a vaccine injury claim
Your Case Review is Free. Don't Wait to Get Help Because There is a Deadline.
COVID-19 Vaccines are NOT Eligible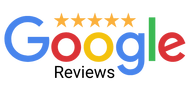 As an experienced leader in these types of lawsuits, we were confident the firm would have the expertise. However, what surprised us most was the high level of excellent customer service from the firm's staff!

Pat R.
I can't recommend this firm enough. They have an outstanding team that truly care for their clients…I have been awarded a fair six figure settlement.

Nate M.
When I say "they went to bat" for me…this Law Firm literally did just that. They persevered to bring the hard-nosed Manufacturer to settle and provide me some recompense for everything I had to endure which led to this suit.

Me'Chelle