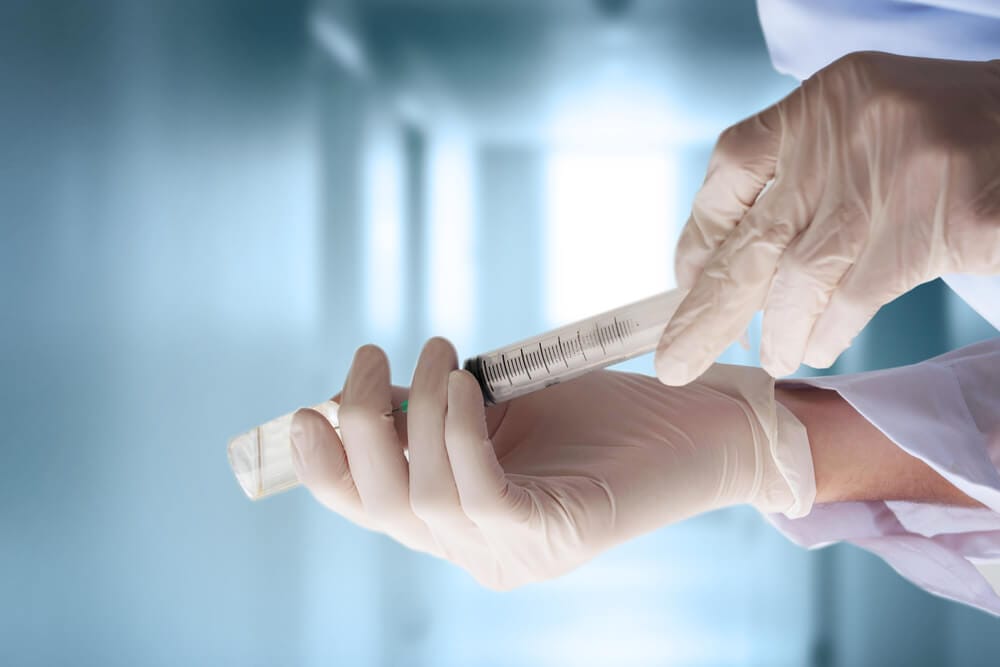 Linear IgA Bullous Dermatosis (LABD) Triggered by a Vaccine
Linear IgA Bullous Dermatosis and Vaccine Reactions
Linear IgA Bullous Dermatosis (LABD) is an autoimmune disease that affects the skin. The main symptoms are painful blisters and rashes. The disease is also sometimes called "chronic bullous" or "linear IgA dermatosis." The skin disease is not hereditary and it is also not contagious. Doctors are not sure what causes LABD, but medical reports show that IgA can emerge within 2 to 14 days after receiving certain vaccinations.
Patients who have developed LABD after a vaccine may be eligible for compensation from the federal government.
What to do if you Developed Linear IgA Bullous Dermatosis After a Vaccine
First, always get medical attention as soon as possible. Then contact a vaccine injury lawyer, like the ones at MCT Law, who can effectively represent you in the Federal Vaccine Court. If your Linear IgA Bullous Dermatosis (LABD) was triggered by a vaccine, you may be eligible for compensation.
Filing a vaccine injury claim is very complicated. But you can hire an attorney to help you get through the process. The good news is that you never have to pay legal fees when a vaccine injury lawyer represents you in the Vaccine Injury Compensation program. When your case is finished, our Law Firm works with the court to get legal fees and reimbursements paid. None of these costs are ever your financial responsibility. You never have to share ANY portion of your money for damages with our law firm.
---
Diagnosed with Linear IgA Bullous Dermatosis After a Vaccine?
One of our highly experienced vaccine attorneys can review your case for free
---
What Vaccines Have Been Linked to Linear IgA Dermatosis
Vaccines normally protect us by activating the immune system, however, sometimes – and it is not clear why this happens – the immune system may become overactivated by a vaccine. Therefore leading to autoimmune diseases like LABD.
Here, we summarize some of the research that links vaccines to LABD:
One study reports the case of a 54-year-old woman who developed LABD symptoms within a few days of receiving a flu vaccine. The doctors concluded that "given the temporal association between the influenza vaccination and onset of the eruption, we feel the immunization was the likely trigger" (Alberta-Wszolek et. al, 2009)
One report identified a case where the patient developed LABD after receiving the HPV vaccine (Ikeya et. al, 2012). This is consistent with other studies that have shown the HPV vaccine can trigger other autoimmune diseases.
DTaP, Polio, Hep B, and Flu Vaccines
One study records the case of a 3 month-old boy who developed severe LABD symptoms just two days after receiving a vaccination (Baroero et. al, 2017). The authors concluded that the short time span between the vaccine and the disease onset suggests an association between the vaccine and the disease.
The same study found that a 17 month-old girl developed LABD symptoms 7 days after receiving the same vaccine. Again, the doctors concluded that the vaccine may have triggered the disease (Baroero et. al, 2017).
What are the Symptoms of Linear IgA Bullous Dermatosis?
In general, the main symptoms of LABD are blisters and rashes on or beneath the skin. Additionally, leading up to the appearance of blisters, patients with LABD usually experience burning and/or itching of the skin. However, the symptoms of LABD vary depending on the person's age, and what areas of the body are affected by LABD.
If you or a loved one experiences any of the following symptoms after receiving a vaccine, you should seek medical attention immediately. A vaccine may be the cause.
Symptoms in Children
In children, blisters and rashes most often occur in the lower torso and around the genitals. Children also commonly experience symptoms in the feet, hands, face, and skin around the mouth. Because children are more susceptible to oral forms of LABD, this can result in symptoms of irritation inside the mouth, such as gingivitis and ulcers.
Symptoms in Adults
LABD is less common in adults, but adults do experience LABD symptoms in their eyes.
Additionally, LABD blisters are susceptible to infection. If the blisters become infected, additional symptoms may include discharge, increased pain, and itching.
Patients with LABD Affecting Their Eyes
Patients whose LABD is affecting their eyes may experience pain in the eyes, feeling of grittiness or dryness in the eyes, burning, and scarring of eye tissue.
How is Linear IgA Bullous Dermatosis Treated?
If you have linear IgA dermatosis, you should also consult a dermatologist and seek treatment as soon as possible. There are a variety of treatment options for patients suffering from LABD, such as antibacterial ointments, steroids, and intravenous immunoglobulin.
Some cases of LABD resolve within 48 hours of treatment, but some cases of LABD linger for weeks and have the ability to cause serious complications.  For this reason, it is important to seek treatment as soon as possible.
Content Reviewed by Danielle Strait – Vaccine Injury Lawyer
Danielle Strait joined mctlaw as an attorney in 2012 and represents clients across the country in vaccine injury compensation claims. Although based in mctlaw's Seattle office, Ms. Strait previously worked in the Firm's Washington, DC location. Danielle spent three years serving as a federal judicial law clerk before joining mctlaw.
This page was last updated:
Find out right now if you have a vaccine injury claim
Your Case Review is Free. Don't Wait to Get Help Because There is a Deadline.
COVID-19 Vaccines are NOT Eligible
My experience with mctlaw for my hip claim was remarkable, I found the communication to be outstanding. I also felt they did an excellent job setting expectations and then delivering on those stated expectations. From net amount, timing of the settlement, how much each related party would receive etc. they were outstanding. I would highly recommend them. They are very professional and set the bar in vaccine injury practice.
L.S
Client
Five stars for mctlaw! Paralegal Leslie Williams did an outstanding job communicating with us and keeping us informed. Thanks for all the help.
M.H.
Client
I am excited to be receiving my final payment so I can put all this behind me. I am really grateful to everyone who played a part in getting me this well deserved settlement as my life has been negatively impacted over the years.
M.B.
Client
We cannot thank you enough for the services your firm has provided for Marie and I in our time of need. I could not have chosen a finer firm near or far to represent us.
John and Marie (Last Name Withheld for Privacy)
My first response is "Wow!" It has only been 11 months since I first heard of "SIRVA" and an HHS program that awarded compensation to its victims and only 7 months since MC&T accepted my case. I feel that your efforts on my part made all the difference.
A. Stoneburner
Thanks to you I am living comfortably in my own home with assistance. After my devastating GBS diagnosis from the flu vaccine six years ago, I didn't know what to do. Thank goodness I found you and your law firm. Thank you so much!
Name Withheld for Privacy
Alison is a phenomenal attorney… When she put together the demand letter she was able to explain what I had been through and how I had felt… I want to thank your firm but personally thank all that had a hand in resolving my case.
Name Withheld for Privacy
The past 10 months have been a whirlwind to say the least but we are truly thankful, grateful and appreciative of …all you have done for our family. This is truly life changing for us. The weight that this lifts off of our shoulders and the peace of mind it will give us….its priceless. So again, thank you.
Name Withheld for Privacy of a Minor Child
Thank you so much. It was so nice to deal with someone who treated us with respect and had a true interest in our future. This would not have happened without your hard work. Please tell anyone who helped with this that we truly appreciate it.
Martin (Last Name Withheld)
I am so grateful for all of your time and tireless work that you have put into resolving my case. Most sincere thanks.
M.R.
I just wanted to thank you for your help over the past 3 years…Thank you for negotiating with the DOJ in order to get as much as we could under the circumstance…It has been a pleasure having you and your wonderful staff here to assist me in this long and tedious effort.
Name Withheld for Privacy
Thank you for all of your efforts all along to help resolve lifelong issues I will always have due to this defective implant. You have held my hand through a lot and each and everyone of you at MCT are appreciated for all of your efforts.
Name Withheld for Privacy
Mr. Maglio, I want you to know the appreciation I have for Diana Stadelnikas and her team for the effort they have put into my wife's claim! The settlement negotiation they achieved (in a very frustrating situation) is outstanding! While there's a way to go yet, I want to assure you will they have my full confidence and gratitude to the finish! I know you must be proud of your people!
W.C.
I thank you so much for your diligent and hard work on my behalf. You are a thoroughly professional and pleasant person and I am grateful for having you on my case.
Susan M.
Client