What is Polyneuritis Cranialis (PNC)?
Learn about filing a claim in the Vaccine Injury Compensation Program. See how our attorneys can help at no cost to you.
What is Polyneuritis Cranialis (PNC)?
Polyneuritis Cranialis is a disease that affects several cranial nerves at once. It is caused by the flu vaccine and lesions that affect the brain nerves.
Symptoms may include:
Numbness in the face
Neck pain
Pins and needles in the hands and feet
Polyneuritis Cranialis is also a sub variant of Guillain-Barre Syndrome. GBS is a rare disorder causes a person's immune system to attack their nerve cells; this can cause muscle weakness and sometimes paralysis after a vaccine is given.
COVID-19 Vaccine Injuries are NOT covered by the VICP.
What To Do if You Have Polyneuritis Cranialis From a Vaccine Reaction?
Contact mctlaw and speak to a lawyer who is experienced in representing patients in front of the United States Court of Federal Claims.
Filing a vaccine injury claim is a highly complex process.
There are no legal costs for an injured patient represented by mctlaw. Instead, at the end of the case, our law firm asks the Court for payment of the fees and costs spent representing you.
This payment is separate from any money the court awards you. You never share any portion of your payout with our law firm.You can find out more about the legal process of vaccine injury compensation.
If you would like more information, please fill out a form or call our office at (888) 952-5242 to speak directly with someone.
Mas informacion sobre Polineuropatia Desmielinizante Inflamatoria Cronica
Content Reviewed by Anne Carrión Toale – Vaccine Injury Lawyer
Anne Carrión Toale, Esq. is a vaccine injury attorney at mctlaw. Anne helps vaccine injury clients get compensation from the National Vaccine Injury Compensation Program (NVICP) before the Vaccine Court in the United States Court of Federal Claims. Ms. Toale has served as past president of the Vaccine Injured Petitioners Bar Association, where she provided education and assistance to other attorneys throughout the United States practicing in the area of vaccine injury compensation.
This page was last updated:
Find out right now if you have a vaccine injury claim
Your Case Review is Free. Don't Wait to Get Help Because There is a Deadline.
COVID-19 Vaccines are NOT Eligible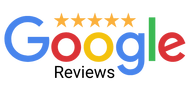 As an experienced leader in these types of lawsuits, we were confident the firm would have the expertise. However, what surprised us most was the high level of excellent customer service from the firm's staff!

Pat R.
I can't recommend this firm enough. They have an outstanding team that truly care for their clients…I have been awarded a fair six figure settlement.

Nate M.
When I say "they went to bat" for me…this Law Firm literally did just that. They persevered to bring the hard-nosed Manufacturer to settle and provide me some recompense for everything I had to endure which led to this suit.

Me'Chelle