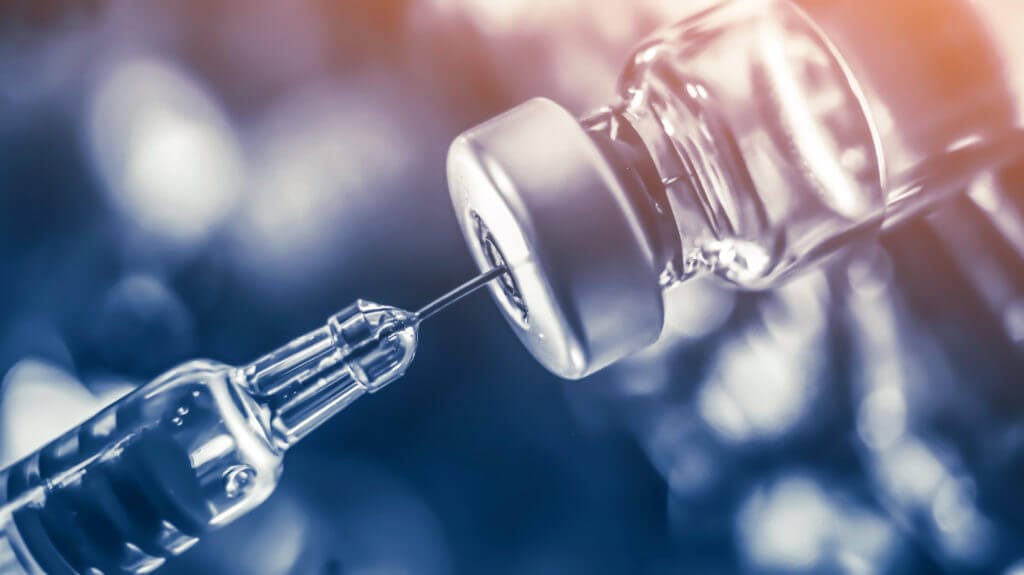 Vaccine Injury Payouts in the NVICP
Reviewed by Jessica Olins, Vaccine Injury Lawyer
The National Vaccine Injury Compensation Program (NVICP)
The National Vaccine Injury Compensation Program, or the NVICP, provides no-fault compensation to people who suffered severe reactions after getting specific vaccines.
Most people who get vaccinated never have serious side effects, but it does happen to a small percentage of the population. For this reason, the Department of Health and Human Services created the NVICP.
Since 1988, the vaccine court has awarded compensation to more than 6,000 people, totaling more than $4 billion dollars.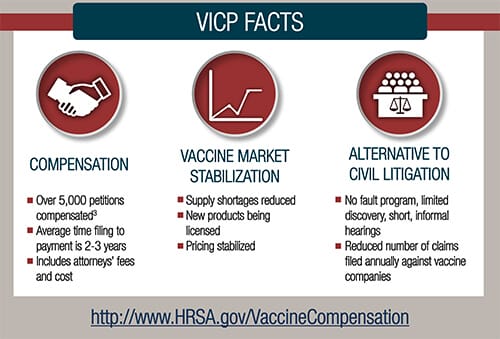 The $3.9 Billion Dollar NVICP Trust Fund
The Vaccine Injury Compensation Trust Fund is the pot of money that makes payouts to people with vaccine injuries. The money in this fund comes from a $.75 cent excise tax on every vaccine administered.
There is currently $3.9 billion dollars in the trust fund.
Experience a Serious Reaction After a Vaccine?
One of our highly experienced attorneys can review your case for free
Facts About the National Vaccine Injury Compensation Program
It's a good idea to have an experienced vaccine injury attorney represent you in a claim with the Vaccine Injury Compensation Program. Fortunately, petitioners to the NVICP do NOT have to pay ANY legal fees because the Federal court pays the attorney fees directly.
According to the U.S. Health Resources and Services Administration (HRSA), for every one million vaccines that are administered in the U.S., there is only ONE NVICP payout.
Since the NVICP was established in 1988, over 20,000 petitions have been filed.
Between 2006 and 2017 only 4,363 people were granted payouts.
Because there are such strict regulations to qualify for NVICP compensation, having attorneys with extensive vaccine court experience is key to your case.
Having trouble deciding who will represent you in your vaccine case?
We make it easy with our simple guide to choosing the right lawyer for your vaccine case.
mctlaw Attorneys Working in the NVICP
Our attorneys have recovered more than $300 million dollars for vaccine-injured individuals and their families.
mctlaw has more than one thousand successful claims for clients across the United States.
Our firm never takes any portion of our client's settlement: our clients keep 100% of their settlements because our legal fees are paid directly by the vaccine court.
mctlaw obtained the highest single compensation award in vaccine court history on behalf of one of our clients.
mctlaw won a $101 million dollar payout for an infant who suffered a severe reaction to the MMR vaccine.
In 2011, mctlaw recovered a $61 million dollar vaccine injury payout. We represented a child who, at two months old, developed a combination of conditions (cognitive delays, cerebral palsy, encephalopathy, and seizure disorder) after receiving a routine DTaP injection. As per the settlement, the $61 million dollars are to be paid out over the course of the petitioner's lifetime.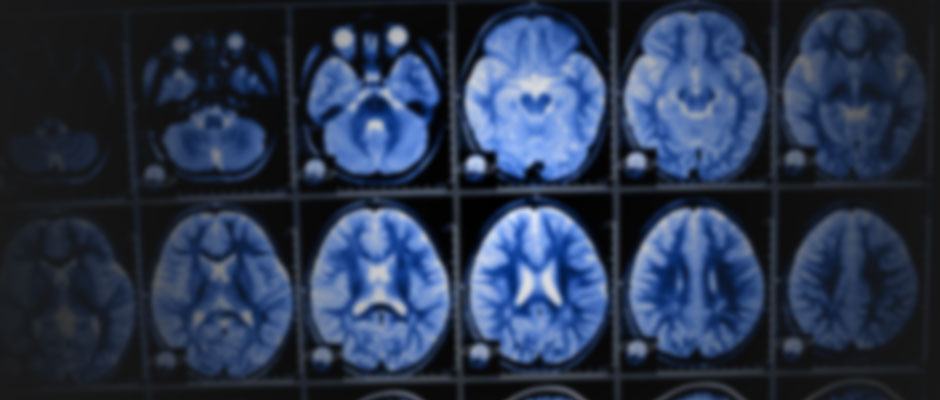 Find out right now if you have a vaccine injury claim
Your case review is free. If we file your claim, you pay absolutely NO legal fees.
How Vaccine Injury Payouts are Made
Vaccine injury payouts can happen two different ways.
Direct compensation from the NVICP

In order to receive compensation from the court, the petitioner must prove that there is a relationship between the vaccine and the injury. In other words, they must show that the vaccine was the logical cause of the injury. This requires the petitioner's attorneys to present evidence such as:

Medical theories – ex. peer-reviewed scientific studies showing a connection between vaccine and injury
A plausible series of events showing a cause-and-effect relationship between vaccine and injury
A timeline that clearly connects the injury to the vaccine

Out-of-Court Settlement

According to the Health Resource Services Administration (HRSA), about "70 percent of all compensation awarded by the VICP comes as a result of a negotiated settlement." These settlements usually reduce the time and cost of these claims.
These settlements occur when the Department of Health and Human Services concludes that the vaccine caused the injury, which ends the need for the claim to go to court.
Content Reviewed by Jessica Olins – Vaccine Injury Lawyer
This page was last updated:
References​
Find out right now if you have a vaccine injury claim
Your Case Review is Free. Don't Wait to Get Help Because There is a Deadline.
COVID-19 Vaccines are NOT Eligible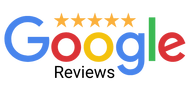 As an experienced leader in these types of lawsuits, we were confident the firm would have the expertise. However what surprised us most was the high level of excellent customer service from the firm's staff!

Pat R.
I cant recommend this firm enough. They have an outstanding team that truly care for their clients…I have been awarded a fair six figure settlement.

Nate M.
When I say "they went to bat" for me…this Law Firm literally did just that. They persevered to bring the hard-nosed Manufacturer to settle and provide me some recompense for everything I had to endure which led to this suit.

Me'Chelle
Click Here to read our Client Testimonials