Reactions to the Tetanus and Tetanus Combination Vaccine
Tetanus Vaccine in the US
In the United States, there are several vaccine formulations that protect against tetanus, also known as lockjaw. When the tetanus-causing bacteria enters the body, it produces a toxin that causes the jaw and neck muscles to become stiff and achy. This painful disease can be prevented with the tetanus vaccine, which is usually given together with other vaccines, such as diphtheria and pertussis (whooping cough) vaccines.
Reactions Associated with the Tetanus Vaccine
Vaccines protect us from a variety of devastating diseases such as measles, polio, and tetanus. In the majority of cases, the tetanus vaccine is safe. But adverse reactions to the vaccine can happen. Some reactions that have been associated with tetanus immunization include:
Brachial Neuritis
Brachial Neuritis, also called brachial neuropathy or brachial plexus injury, is a disease that can cause pain and loss of function of the upper body and arms.
Although the exact cause of brachial neuritis is unknown, this rare condition is known to sometimes occur after injection with the tetanus or flu vaccine or as the result of an injury. Brachial neuritis symptoms usually disappear on their own after a few months, and they can also be managed with medical treatment.
Encephalitis
Encephalitis is inflammation of the brain. It can be caused by a direct infection to the brain (a condition called infectious encephalitis) or by the immune system mistakenly attacking the brain (a condition called autoimmune encephalitis, or post-infectious encephalitis). In very rare cases, individuals have experienced autoimmune encephalitis after getting a vaccination.
Although treatment for encephalitis exists, recovery from this disorder varies widely on a case-by-case basis. While some people make full recoveries, others are left with lifelong complications.
Transverse Myelitis
Transverse Myelitis is a rare neurological disorder in which both sides of the spinal cord become inflamed, causing paralysis, pain, and other problems throughout the body.
An autoimmune disease, transverse myelitis occurs when a triggering event, like an infection or the tetanus vaccine, causes the immune system to go haywire and attack the spinal cord as if it were a disease.
Henoch-Schönlein Purpura
Henoch-Schönlein Purpura (HSP), also called IgA vasculitis, is a disease in which the blood vessels swell and can even leak. HSP occurs when the immune system becomes overactive and mistakenly attacks the blood vessels.
Though it is not clear what exactly triggers this overactive response from the immune system, some individuals have developed HSP after receiving the tetanus vaccine.
Fainting (Syncope)
Fainting, known in the medical world as syncope, can occur after a variety of routine medical procedures, including the tetanus shot. According to the CDC, there have been "reports of people fainting after nearly all vaccines," and post-vaccine fainting is especially common among teenagers.
Although most cases of post-vaccine fainting are relatively harmless, the fall sometimes results in serious injuries.
One study conducted by the CDC's Vaccine Adverse Event Reporting System found that about 7% of syncope reports were categorized as "serious" due to their resulting injuries, such as head injuries.
Chronic Inflammatory Demyelinating Polyneuropathy (CIDP)
Chronic Inflammatory Demyelinating Polyneuropathy, or CIDP, is a disorder that causes weakness and dysfunction in the limbs. In rare cases, CIDP can develop after receiving a tetanus shot.
Though the exact cause of CIDP is not known, evidence suggests that it is an autoimmune disorder in which the immune system attacks the protective layer around the nerves.
CIDP typically begins with numbness or tingling in the toes and/or fingers, and then spreads to the arms and legs. Although some individuals experience permanent weakness in the affected body parts, most people with CIDP make a full recovery.
Polyarteritis Nodosa
Polyarteritis Nodosa (PAN) is a rare disease in which the arteries become inflamed and unable to transport oxygen and nutrients throughout the body.
Though the exact cause of PAN is not known, scientists believe that PAN is caused by a triggering event that prompts the immune system to attack the arteries. Triggering events might be an illness, drug use, or, in rare cases, the tetanus vaccine.
The most common symptoms of PAN are kidney problems, joint pain, and muscular pain. There is no cure for PAN, and severe cases can result in organ failure.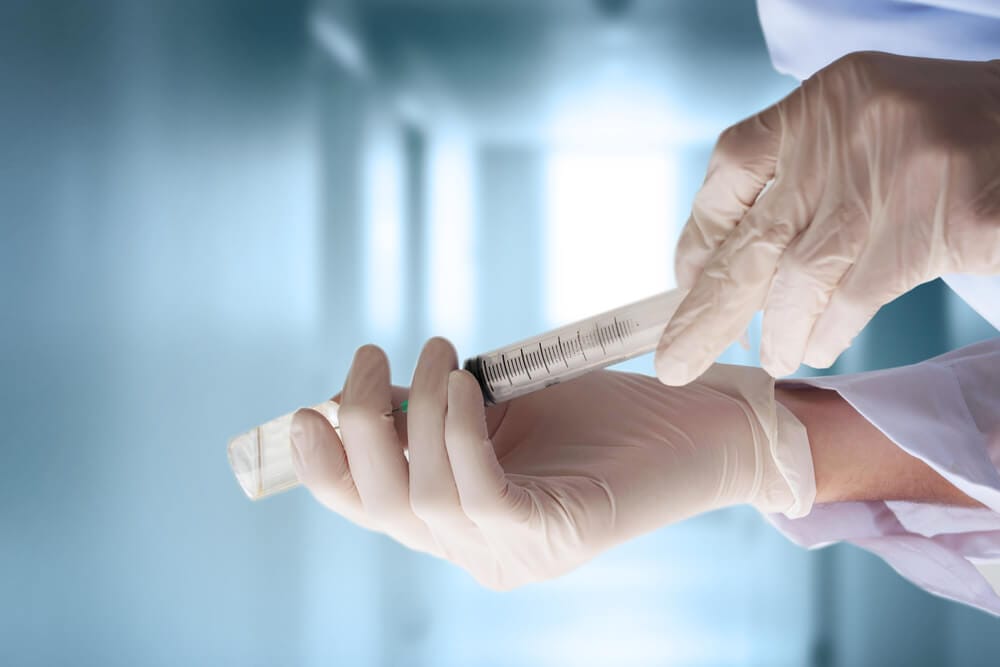 Did You Get Injured After a Tetanus Vaccine?
There is a deadline to file a claim, so don't wait to find out if you qualify.
What You Have to Prove in a Vaccine Injury Case
To get compensation from the court, you have to prove that there is a causal relationship between the vaccine and the injury. This means the you must show that the vaccine triggered the injury. To do this, your attorney will present evidence like:
Medical theories such as peer-reviewed, scientific studies showing a connection between a particular vaccine and a particular injury.
A plausible series of events showing a cause-and-effect relationship between the vaccine and the injury
A timeline that clearly connects the injury to the vaccine

Our Client Case Results
Our attorneys have won hundreds of millions of dollars in compensation for our vaccine injury clients. See more than 600+ of our case results and their award amounts.
How Our Vaccine Injury Attorneys Can Help
Mctlaw currently represents hundreds of vaccine injury patients across the United States.
The attorneys at mctlaw have won hundreds of millions of dollars in vaccine injury payouts and 100% of that money went directly to our clients. Our clients never pay a legal fee for our services, and we do not take any part of their financial award.
Not all attorneys are able to practice law before the Federal Vaccine Court. That's why you should hire an attorney with extensive experience in this area of law. These are not simple personal injury cases. They are medically and scientifically complex.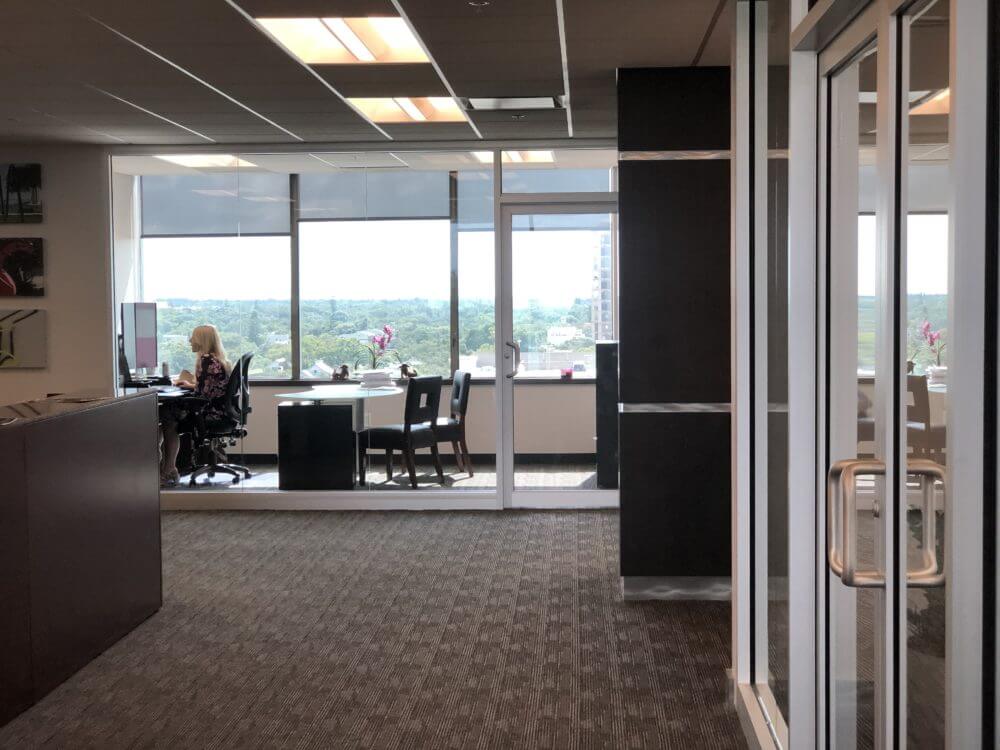 Meet with Us Wherever You Live
You do not need to come to our offices. Our attorneys can meet with you by video call. Anything that needs to be signed or reviewed can be done online. 
More Information about Tetanus Vaccines
The tetanus vaccine is available in the following combinations, listed from most common to least common in the United States:
Tdap: Protects against tetanus, diphtheria and pertussis (whooping cough). The Tdap vaccine is used to immunize older children and adults.
DTaP: Protects against diphtheria, tetanus and pertussis (whooping cough). DTaP is a pediatric vaccine, so it is only licensed for use in babies and children under 7 years old.
DTaP-Hep B-IPV: Protects against diphtheria, tetanus, pertussis (whooping cough), hepatitis B, and poliovirus.
Td: Protects against tetanus and diphtheria. The Td vaccine is used to immunize older children and adults.
DTap-IPV-HIB: Protects against diphtheria, tetanus, pertussis (whooping cough), poliovirus, and influenza type B.
DTaP-IPV: Protects against diphtheria, tetanus, pertussis (whooping cough), and poliovirus.
Tetanus: Protects only against tetanus.
DT: This pediatric combination protects against diphtheria and tetanus. The difference between the Td and DT vaccines is that the DT vaccine is only licensed for use in babies in children under 7 years old, whereas the Td vaccine is used in older children and adults.
DTP-HIB: Protects against diphtheria, tetanus, pertussis (whooping cough), and influenza type B.
DTP: Protects against diphtheria, tetanus and pertussis (whooping cough).
DTaP-HIB: Protects against diphtheria, tetanus, pertussis (whooping cough), and influenza B.
Content Reviewed by Jessica Olins – Vaccine Injury Lawyer
Jessica A. Olins' practice at mctlaw, focuses on representing clients in the National Vaccine Injury Compensation Program. Ms. Olins graduated with a Bachelor's degree from Redlands University and graduated from American University Washington College of Law. While at Redlands University, Ms. Olins excelled in leading and training her colleagues through new developments in spatial mapping, involving geographic information system software and geodatabase management applications. Her law practice also involves engaging in subpoena enforcement in federal district courts nationwide. Ms. Olins is a member of the Vaccine Injury Practitioners Bar Committee, assisting in the preparation and organization of the VIP Bar Conferences. Ms. Olins is a member of the American Association for Justice and its New Lawyers Division. Additionally, Ms. Olins is a member of the Young Lawyers Division of the United States Court of Federal Claims.
Find out right now if you have a vaccine injury claim
Your Case Review is Free. Don't Wait to Get Help Because There is a Deadline.
COVID-19 Vaccines are NOT Eligible
My experience with mctlaw for my hip claim was remarkable, I found the communication to be outstanding. I also felt they did an excellent job setting expectations and then delivering on those stated expectations. From net amount, timing of the settlement, how much each related party would receive etc. they were outstanding. I would highly recommend them. They are very professional and set the bar in vaccine injury practice.
L.S
Client
Five stars for mctlaw! Paralegal Leslie Williams did an outstanding job communicating with us and keeping us informed. Thanks for all the help.
M.H.
Client
I am excited to be receiving my final payment so I can put all this behind me. I am really grateful to everyone who played a part in getting me this well deserved settlement as my life has been negatively impacted over the years.
M.B.
Client
We cannot thank you enough for the services your firm has provided for Marie and I in our time of need. I could not have chosen a finer firm near or far to represent us.
John and Marie (Last Name Withheld for Privacy)
My first response is "Wow!" It has only been 11 months since I first heard of "SIRVA" and an HHS program that awarded compensation to its victims and only 7 months since MC&T accepted my case. I feel that your efforts on my part made all the difference.
A. Stoneburner
Thanks to you I am living comfortably in my own home with assistance. After my devastating GBS diagnosis from the flu vaccine six years ago, I didn't know what to do. Thank goodness I found you and your law firm. Thank you so much!
Name Withheld for Privacy
Alison is a phenomenal attorney… When she put together the demand letter she was able to explain what I had been through and how I had felt… I want to thank your firm but personally thank all that had a hand in resolving my case.
Name Withheld for Privacy
The past 10 months have been a whirlwind to say the least but we are truly thankful, grateful and appreciative of …all you have done for our family. This is truly life changing for us. The weight that this lifts off of our shoulders and the peace of mind it will give us….its priceless. So again, thank you.
Name Withheld for Privacy of a Minor Child
Thank you so much. It was so nice to deal with someone who treated us with respect and had a true interest in our future. This would not have happened without your hard work. Please tell anyone who helped with this that we truly appreciate it.
Martin (Last Name Withheld)
I am so grateful for all of your time and tireless work that you have put into resolving my case. Most sincere thanks.
M.R.
I just wanted to thank you for your help over the past 3 years…Thank you for negotiating with the DOJ in order to get as much as we could under the circumstance…It has been a pleasure having you and your wonderful staff here to assist me in this long and tedious effort.
Name Withheld for Privacy
Thank you for all of your efforts all along to help resolve lifelong issues I will always have due to this defective implant. You have held my hand through a lot and each and everyone of you at MCT are appreciated for all of your efforts.
Name Withheld for Privacy
Mr. Maglio, I want you to know the appreciation I have for Diana Stadelnikas and her team for the effort they have put into my wife's claim! The settlement negotiation they achieved (in a very frustrating situation) is outstanding! While there's a way to go yet, I want to assure you will they have my full confidence and gratitude to the finish! I know you must be proud of your people!
W.C.
I thank you so much for your diligent and hard work on my behalf. You are a thoroughly professional and pleasant person and I am grateful for having you on my case.
Susan M.
Client