Trial Attorneys Representing People Across the United States
The attorneys at mctlaw represent people across the United States in the U.S. Court of Federal Claims, in national medical product liability lawsuits, and in commercial litigation. We help people stand up to huge corporations or government agencies and balance the power in their fight for justice. 
Over the past two decades we have fought many battles for our clients, and every step of the way, we did our best to make positive changes in their lives. We know our work has made a difference for people across the country. 
Our continuing success is rooted in our mission:
We will be fair and professional to all while we do what is right.
We will represent our clients to the absolute best of our abilities.
We will outwork any adversary or competitor.
We will not wilt in the face of overwhelming odds even when our colleagues cave.
We will constantly innovate.
When necessary, we will be disruptors.
We will see that justice is done.
MAGLIO CHRISTOPHER & TOALE 
AREAS OF PRACTICE
What Our Clients Say About mctlaw
Thanks to you I am living comfortably in my own home with assistance. After my devastating GBS diagnosis from the flu vaccine six years ago, I didn't know what to do. Thank goodness I found you and your law firm. Thank you so much!.
Thank you for all of your efforts all along to help resolve lifelong issues I will always have due to this defective implant. You have held my hand through a lot and each and everyone of you at MCT are appreciated for all of your efforts.
I want you to know the appreciation I have for Diana Stadelnikas and her team for the effort they have put into my wife's claim! The settlement negotiation they achieved (in a very frustrating situation) is outstanding! While there's a way to go yet, I want to assure you will they have my full confidence and gratitude to the finish!
It was so nice to deal with someone who treated us with respect and had a true interest in our future. This would not have happened without your hard work. Please tell anyone who helped with this that we truly appreciate it
Altom Maglio
Anne Toale
Jennifer Gore Maglio
William G. Christopher
Danielle Strait
Ilyas Sayeg
Michele S. Stephan
Diana Stadelnikas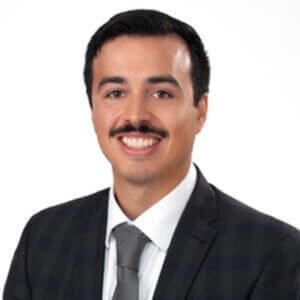 Michael Cowgill
Alison Haskins
Theodore J. Hong
Christina E. Unkel
Isaiah R. Kalinowski
Jessica Olins
Joseph A. Vuckovich
LeeAnne Pedrick
Talis Abolins
Jessi Huff
Jeffrey Nelson
Pamela G. Levinson
Kehl Van Winkle
Sophie Asher
Attorneys Sophie Asher and Kehl Van Winkle Join Maglio Christopher & Toale, P.A. Maglio Christopher & Toale, P.A. | mctlaw is pleased to announce the additions of Attorneys Sophie Asher and Kehl Van Winkle, Esq. to the Firm's Indian Law …

Read More »

Health and Human Services (HHS) says it will no longer move forward with removing SIRVA and syncope, or fainting, from the Vaccine Injury Compensation Program.  This is a complete turnaround from the previous administration's plans to enact this change on February …

Read More »

It's official. A third COVID-19 vaccine is out for distribution in the United States. This Saturday, the Food and Drug Administration (FDA) authorized Johnson & Johnson's COVID-19 vaccine. It is the first vaccine to only require one shot for immunization. …

Read More »