Kehl Van Winkle is an attorney at mctlaw based in the Seattle, WA office. His legal practice focuses on Indian Law. Mr. Van Winkle graduated from the University of Oregon with a bachelor's degree in linguistics and earned his Juris Doctor degree from Lewis & Clark Law School in 2017.
Mr. Van Winkle worked as an in-house attorney for the Sauk-Suiattle Indian Tribe where he represented the Tribe in a variety of economic development projects, including the opening of a casino and a marijuana dispensary. He also represented the Tribe in State and Tribal Court on Indian Child Welfare Act cases and served as the prosecuting attorney for the Tribe in Tribal Court. Early in his career, Kehl was selected for judicial externships with the Hon. Rebecca Duncan on the Oregon Court of Appeals and with Hon. Michael H. Simon in the U.S District of Oregon.
Kehl was born in Salem, Oregon where he met his high school sweetheart, now wife. In his personal time, he holds a leadership position at his church and has coached high school and collegiate debates. On a day off you'll often find Kehl enjoying outdoor activities like kayaking, hiking, and camping. If you're wondering how to pronounce Kehl's name, it rhymes with whale.
Education
Bachelor of Arts in Linguistics (Cum Laude), University of Oregon
Indian Law Program (Magna Cum Laude), Lewis & Clark Law School
Bar Admissions
Oregon
Washington
Sauk-Suiattle Indian Tribe
United Keetoowah Band of Cherokee Indians in Oklahoma
Stockbridge-Munsee Community Band of Mohican Indians
Practice Areas
Academic Involvements
Associate Editor, Lewis & Clark Law Review
Debate, University of Oregon
Contact Us Now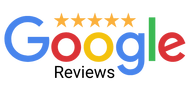 As an experienced leader in these types of lawsuits, we were confident the firm would have the expertise. However, what surprised us most was the high level of excellent customer service from the firm's staff!

Pat R.
I can't recommend this firm enough. They have an outstanding team that truly care for their clients…I have been awarded a fair six figure settlement.

Nate M.
When I say "they went to bat" for me…this Law Firm literally did just that. They persevered to bring the hard-nosed Manufacturer to settle and provide me some recompense for everything I had to endure which led to this suit.

Me'Chelle