Join Our Team
At mctlaw, we believe that our team is our greatest asset and have created a professional, diverse, and balanced work-life environment that allows our team of attorneys, paralegals, and other professionals to perform at their highest levels to serve our clients.
We provide 401k with set matching, paid employee health insurance, parking/commuter benefits, coverage of bar dues for and reasonable CLE fees for attorneys, and parental leave.
Core Values
We will be fair and professional to all while we do what is right
We will represent our clients to the absolute best of our abilities
We will outwork any adversary or competitor
We will not wilt in the face of overwhelming odds, even when our colleagues cave in.
We will constantly innovate
When necessary, we will be disrupters
We will see that justice is done
NO CALLS PLEASE
---
INTAKE PARALEGAL
Looking for a full-time Intake Paralegal to join a national law firm in our downtown Sarasota, FL office. The right candidate has excellent interpersonal skills, can lead a conversation to get relevant information from potential clients, and can discuss complex medical issues with potential clients. This person will be the client's first point of contact with mctlaw and they will screen, qualify, and retain new clients. This position works closely with Firm attorneys and 2 other intake paralegals on the team, focused primarily but not exclusively on medical product liability and vaccine injury compensation cases. The intake paralegal will be expected to master a client management system based on the Salesforce platform for legal applications. The mission of mctlaw is to help others and always do what's right for our clients.
Job Duties include:
Quickly respond and communicate with potential clients via phone, email, chat, and text.
Qualify potential clients with an in-depth screening interview based on a list of case criteria.
Discuss potential client qualifications with attorneys if outside of the case criteria.
Set appointments for follow-up communication
Open and maintain detailed client intake files
Request, receive, and review medical records
Conduct consistent follow-ups with potential clients
Retain qualified clients. This portion of the intake process requires some sales skills to encourage them to sign with mctlaw for case representation
Qualifications:
College degree or equivalent work experience.
Master new technology at a high user level
Learn about and understand medical issues impacting our clients
Strong verbal and written skills
Proficiency with Microsoft Office and Mac OS
Customer service, sales, or legal experience are a plus
Benefits
100% paid health insurance premium for the employee
12 paid holidays
Paid time off after 90 days
401k matching program
Potential for bonus every 4 months
Work Location
In-office position located in downtown Sarasota, FL
Job Type: Full-time
Salary: $20.00 – $22.00 per hour
Benefits:
401(k)
401(k) matching
Health insurance
Paid sick time
Paid time off
Parental leave
Schedule:
8 hour shift
Monday to Friday
Ability to commute/relocate:
Sarasota, FL 34236: Reliably commute or planning to relocate before starting work (Required)
Work Location: In person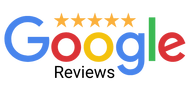 As an experienced leader in these types of lawsuits, we were confident the firm would have the expertise. However, what surprised us most was the high level of excellent customer service from the firm's staff!

Pat R.
I can't recommend this firm enough. They have an outstanding team that truly care for their clients…I have been awarded a fair six figure settlement.

Nate M.
When I say "they went to bat" for me…this Law Firm literally did just that. They persevered to bring the hard-nosed Manufacturer to settle and provide me some recompense for everything I had to endure which led to this suit.

Me'Chelle