Join Our Team
At mctlaw, we believe that our team is our greatest asset and have created a professional, diverse, and balanced work-life environment that allows our team of attorneys, paralegals, and other professionals to perform at their highest levels to serve our clients.
CORE VALUES
We will be fair and professional to all while we do what is right
We will represent our clients to the absolute best of our abilities
We will outwork any adversary or competitor
We will not wilt in the face of overwhelming odds, even when our colleagues cave in.
We will constantly innovate
When necessary, we will be disrupters
We will see that justice is done
Open Positions:
Attorney
Seattle, WA | Full Time
Our firm is looking to expand the litigation team in our Seattle office.  We are a small but national law firm looking for an attorney to represent clients affected by rare and serious injuries in a federal, no-fault compensation program. The best candidate has professional experience with litigation and motions practice.  The attorney will have access to mentorship and collaboration with a team of eight experienced attorneys, as well as assistance from our dedicated paralegal team. Mercifully, there is little to no client development required. The role is in-person but flexibility and remote work is possible.  Occasional travel is required but the role is not travel-heavy. mctlaw aims for a desirable work-life balance for everyone at our firm. We have a beautiful downtown Seattle office where you'll work alongside a relaxed but hardworking team committed to our clients and each other. We genuinely like each other, too. The base salary range is $85,000-$115,000, depending on experience, with additional bonus potential.  We also provide parking/commuter benefits, 401k with set matching, employee health insurance after 90 days, coverage of bar dues and reasonable CLE fees, and parental leave. Visit our website at mctlaw.com for more information about our firm. 
Mandatory Requirements:
JD from an ABA-accredited law school;
3 or more years admitted to practice as an attorney, including being licensed or eligibility to be licensed in WA;
Some experience with litigation;
A desire to help injured clients, guiding their cases from start to finish.
Other qualities our candidates should possess include:
Comfort with technology since we are a tech-forward firm;
Self-driven;
Demonstrated ability to effectively manage cases or projects since our attorneys have considerable autonomy;
Track record of effective client communications and counseling;
Ability to work with paralegals and other non-attorney professionals in a constructive and collegial manner;
The desire to collaborate with your colleagues to better represent our clients;
Sense of humor;
No aversion to medical terminology and concepts;
Enjoyment in problem-solving on behalf of your clients.
---
Paralegal/Legal Assistant
Sarasota, FL | Full Time
About mctlaw: mctlaw is a national, fast-paced, technology-forward law firm that works with clients in every state across the county. We are seeking a full-time paralegal to join our Product Liability team. We represent everyday people who have been injured by defective orthopedic devices or hurt by using a currently unregulated substance called kratom.
We are looking for: A dedicated and driven individual who cares about people and wants to make a difference in as many lives as possible. Paralegal degree/certificate preferred. Our ideal candidate will have the following:
Strong written and verbal communications skills
The ability to proofread complex legal documents
A preference for working in a team environment
Experience practicing in all phases of litigation
The ability to research and interpret local, state, and federal court rules
Additional Skills:
Intermediate to advanced use of Microsoft Word, Excel, and Adobe PDF
Maintain a large volume of email communications
Maintain electronic case files and deadlines through in-house case management software
Maintain a high level of professionalism
Benefits:
12 paid Holiday days/year
Full Health Insurance coverage for employee, starting at 30 days
Additional Paid Time Off, starting at 90 days
401K options, starting at 90 days
Compensation is dependent upon experience, plus benefits. Please send your resume and a cover letter with salary requirements for consideration. No phone calls please.
Experience: Microsoft Office: 1 year (Preferred), MS Office Suite: 1 year (Preferred)
Work Location: In office, one location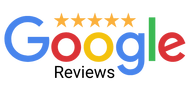 As an experienced leader in these types of lawsuits, we were confident the firm would have the expertise. However what surprised us most was the high level of excellent customer service from the firm's staff!

Pat R.
I cant recommend this firm enough. They have an outstanding team that truly care for their clients…I have been awarded a fair six figure settlement.

Nate M.
When I say "they went to bat" for me…this Law Firm literally did just that. They persevered to bring the hard-nosed Manufacturer to settle and provide me some recompense for everything I had to endure which led to this suit.

Me'Chelle
Click Here to read our Client Testimonials