Mctlaw's tribal gaming practice helps bridge the gaps between the federal government, state government, tribe, business, and consumers. The casino and gaming industry rules and regulations are complex. Indian gaming adds an additional layer that can be nearly impossible to navigate. Our firm handles several different aspects of Indian gaming to simplify the process.
Drafting Tribal Gaming Codes and Regulations
Strong tribal gaming ordinances and regulations prevent theft, improve gaming operation performance, and reduce the need for enforcement activity by state and federal regulators. Members of mctlaw's Indian law group have extensive experience writing and fine-tuning Indian gaming codes and regulations to achieve the best possible tribal licensing and oversight of both gaming employees and casino management. Talk to us about getting a flat-rate quote that will cover the entire project, all the way through final adoption by the tribal government or the tribal gaming commission.
Contact Us Today
Negotiating Class III Gaming Compacts with State Governments
The Indian law group at mctlaw has negotiated recent Tribal-State Gaming Compacts and Compact Amendments with states from Washington to Oklahoma. With new issues such as sports betting and mobile gaming on the table, the next generation of Class III compacts in each state is very different than early IGRA compacts. We can make sure your tribe leaves the negotiating table in a great position to take full advantage of the future of Indian gaming.
Read how mctlaw Attorneys Help Small Tribes Enter the Gaming Market Over Opposition from Oklahoma's Big Money Tribes.
Advising Tribal Regulators on Compliance Matters
Sometimes, tribal gaming commissions need a little outside assistance. We can step in where things get unusually complex or politically charged. Our approach always involves the right amount of diplomacy to achieve a good result and ensure consistently strong compliance with consistently strong revenue generation.
Working with Casino Management and Finance Partners
At mctlaw, our attorneys have represented tribal development boards, gaming authorities, or other casino management entities. Whether the issue is compliance, patron disputes, or negotiating vendor contracts, we can help tribal gaming operations increase the bottom line and succeed at generating revenue for the tribal government.
Content Reviewed by Jeffrey Nelson – Indian Law
Jeffrey Nelson leads the Firm's Indian Law Group, He's spent over 20 years of experience working in Washington, DC on Indian law and litigation matters, including as a Senior Attorney at the National Indian Gaming Commission and as an Assistant Solicitor at the Department of InteriorI. Jeff now represents tribes across the country on Indian gaming and tribal governance matters. He also serves as the Assistant Attorney General for the United Keetoowah Band of Cherokee Indians in Oklahoma. Jeff earned his law degree at the University of Michigan Law School in 1997 and an LL.M. in Advocacy from Georgetown University Law Center in 1999.
This page was last updated:
Contact Us Now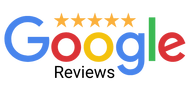 As an experienced leader in these types of lawsuits, we were confident the firm would have the expertise. However what surprised us most was the high level of excellent customer service from the firm's staff!

Pat R.
I cant recommend this firm enough. They have an outstanding team that truly care for their clients…I have been awarded a fair six figure settlement.

Nate M.
When I say "they went to bat" for me…this Law Firm literally did just that. They persevered to bring the hard-nosed Manufacturer to settle and provide me some recompense for everything I had to endure which led to this suit.

Me'Chelle
Click Here to read our Client Testimonials