Native American Indian Gaming Lawyers
Mctlaw's Indian gaming practice helps tribes maximize net revenue while staying in compliance with federal, state compact, and tribal laws.
Casino and gambling industry rules and regulations are complex, especially when it comes to digital gaming operations on Tribal reservations. We represent Tribes, Tribal Gaming Commissions, and Tribal Gaming Operations to simplify the process, present meaningful options, and make the best choices to navigate the intricate web of federal statutes, state compact requirements, National Indian Gaming Commission (NIGC) regulations, minimum internal control standards (MICS), tribal gaming ordinances, tribal regulations, and tribal internal control standards (TICS).
Drafting Tribal Gaming Codes and Regulations
When it comes to Indian gaming, having strong tribal gaming ordinances and regulations are crucial. Not only do they prevent theft and improve gaming operation performance, but they also reduce the need for enforcement activity by state and federal regulators.
Our dedicated Indian law group has extensive experience writing and fine-tuning Indian gaming codes and regulations. We work closely with you to achieve the best possible tribal licensing and oversight of both gaming employees and casino management.
From initial drafting to final adoption by the tribal government or the tribal gaming commission and final approval of gaming ordinances by the Chair of the NIGC, we provide comprehensive support. Contact us to get a flat-rate quote that covers the entire project.
Talk to Our Indian Law Attorneys About Your Tribe's Legal Needs at No Cost
Negotiating Class III Gaming Compacts with State Governments
We pride ourselves on being at the forefront of Indian gaming negotiations. Our Indian law group has successfully negotiated Tribal-State Gaming Compacts and Compact Amendments with multiple states.
We understand that the next generation of Class III compacts brings new challenges, including issues like sports betting and mobile gaming. Our team is well-equipped to ensure your tribe leaves the negotiating table in a great position to take full advantage of the future of Indian gaming. Trust us to safeguard your interests and help you seize every opportunity.
Advising Tribal Regulators on Compliance Matters
We recognize that tribal gaming commissions may encounter complex or politically charged situations that require outside assistance. That's where we come in.
Our team can provide the right amount of diplomacy and expertise to help tribal gaming commissions navigate challenging compliance matters. We are committed to achieving optimal outcomes while ensuring consistently strong compliance and revenue generation.
Working with Casino Management and Finance Partners
At mctlaw, we have a proven track record of representing tribal development boards, gaming authorities, and other casino management entities. We understand the unique challenges faced by tribal gaming operations, from compliance and licensing issues to patron disputes and negotiating vendor contracts. Our attorneys are here to help you increase your bottom line and succeed in generating revenue for the tribal government.
Fee to Trust Land Acquisitions for Gaming
Tribes may want to put land into trust to develop a casino or other gaming purposes. This process is complex, especially if the tribe wants to use "after-acquired" land. Our Indian Law team can help your tribe navigate through the Indian Gaming Regulatory Act and the potential to acquire land using the two-part determination process.
Economic Benefits of Gaming
Tribal casinos and gaming operations can generate substantial revenue for a tribe's infrastructure, social programs, education, Tribal healthcare, and other essential services. This infusion of funds allows tribes to develop and maintain their communities, improving the quality of life for tribal members now and for future generations.
Our team of experienced Indian Law attorneys can help with matters like:
Content Reviewed by Kehl Van Winkle – Indian Law
Kehl Van Winkle is an attorney at mctlaw based in the Seattle, WA office. His legal practice focuses on Indian Law. Mr. Van Winkle earned his Juris Doctor degree from Lewis & Clark Law School in Portland, Oregon. Mr. Van Winkle worked as an in-house attorney for the Sauk-Suiattle Indian Tribe where he represented the Tribe in a variety of economic development projects, including the opening of a casino and a marijuana dispensary. He also represented the Tribe in State and Tribal Court on Indian Child Welfare Act cases and served as the prosecuting attorney for the Tribe in Tribal Court.
This page was last updated:
Contact Us Now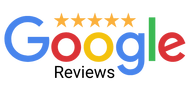 As an experienced leader in these types of lawsuits, we were confident the firm would have the expertise. However, what surprised us most was the high level of excellent customer service from the firm's staff!

Pat R.
I can't recommend this firm enough. They have an outstanding team that truly care for their clients…I have been awarded a fair six figure settlement.

Nate M.
When I say "they went to bat" for me…this Law Firm literally did just that. They persevered to bring the hard-nosed Manufacturer to settle and provide me some recompense for everything I had to endure which led to this suit.

Me'Chelle