WEBINARS
Working Relationships Between In-House and Outside Counsel Webinar
Mctlaw attorneys discuss their backgrounds as in-house counsel for Tribes and connect with additional attorneys on the differences between working as in-house and outside counsel.
Indian Law and Court of Federal Claims Webinar
Has your tribe lost money because of the Federal Government's mismanagement of tribal lands, trust funds, or government contracts? Learn how your tribe can file a claim in the CFC for compensation.
Tribal Enterprise and the SBA's 8(A) Business Development Program
Native American Tribes' Unique Position in the Federal Contracting Process. Hosted by mctlaw's Indian Law Group.
Sharing the Future: Indian Child Welfare Webinar | mctlaw
Attorneys discuss issues relevant to dual heritage children when dealing with child welfare issues in Tribal and State courts.
Cutting Through the Smoke: A Clearheaded Look at Marijuana as Tribal Enterprise
Attorneys discuss the future of the cannabis business on Indian tribal lands. A review of the federal laws and how tribes are working with states to create marijuana dispensaries that help fund tribal community initiatives.
Content Reviewed by Kehl Van Winkle – Indian Law
Kehl Van Winkle is an attorney at mctlaw based in the Seattle, WA office. His legal practice focuses on Indian Law. Mr. Van Winkle earned his Juris Doctor degree from Lewis & Clark Law School in Portland, Oregon. Mr. Van Winkle worked as an in-house attorney for the Sauk-Suiattle Indian Tribe where he represented the Tribe in a variety of economic development projects, including the opening of a casino and a marijuana dispensary. He also represented the Tribe in State and Tribal Court on Indian Child Welfare Act cases and served as the prosecuting attorney for the Tribe in Tribal Court.
This page was last updated: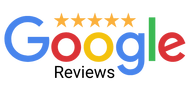 As an experienced leader in these types of lawsuits, we were confident the firm would have the expertise. However, what surprised us most was the high level of excellent customer service from the firm's staff!

Pat R.
I can't recommend this firm enough. They have an outstanding team that truly care for their clients…I have been awarded a fair six figure settlement.

Nate M.
When I say "they went to bat" for me…this Law Firm literally did just that. They persevered to bring the hard-nosed Manufacturer to settle and provide me some recompense for everything I had to endure which led to this suit.

Me'Chelle