Anne Carrion Toale, Esq. is a named partner at mctlaw where she specializes in vaccine injury law. Ms. Toale has worked in the Vaccine Injury Compensation Program in the U.S. Court of Federal Claims for nineteen years. Her track record is nearly flawless.
Ms. Toale has always been a natural litigator. At the age of sixteen, she had her first day in court when she fought a parking ticket. Young Ms. Toale took pictures of the parking space and showed how the officer wrongly ticketed her. Without a lawyer and in front of a judge, sixteen-year-old Anne, won her first case.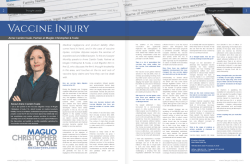 In her legal career, Ms. Toale has worked in private practice in both plaintiff personal injury and insurance defense firms; as an appellate Assistant Attorney General, a Special Assistant County Attorney, and an enforcement attorney for the Department of Revenue. When asked, "Why do you think you're a successful attorney in the vaccine injury program," it takes Ms. Toale a few moments. At first, she plucks a holiday card off her desk and reads the heartfelt thank you from a recent client. It's clear from their words what she does truly helps people. She then opens a drawer filled with cards and handwritten notes from her desk. She has kept all of the cards she has ever gotten from clients. "Practicing law for 30 years, and through my own personal life experiences, I have really developed a great deal of empathy for people who are in pain, and suffering." She can't reverse the damage the injuries have caused them or give them back lost time, but she can make sure they get the money they deserve and need. She knows what's at stake and those thank you cards are a reminder she's fighting for her clients' futures.
Ms. Toale has extensive experience litigating vaccine injury cases. Early in her career, she won a payout of $61 million dollars over the expected lifetime of a child who experienced a severe and debilitating reaction to the DTaP vaccine. This vaccine case was scientifically complicated and the child's future needs were extensive. "Without legal representation, it could have turned out very differently," says Ms. Toale. "That is why we strongly recommend that anyone considering filing a vaccine claim hire an attorney who is experienced in vaccine cases to represent them, especially since there is no cost to victims at all."
Ms. Toale is admitted to the Florida Bar, the Middle District of Florida, the Southern District of Florida, the United States Court of Federal Claims, the United States Court of Appeals for the Eleventh Circuit, and the Federal Circuit.
In addition to serving as a past president of the Vaccine Injured Petitioners Bar Association, Ms. Toale was recently invited to become a member of the exclusive National Trial Lawyers Top 100 Civil Trial Lawyers group and attended the 2020 National Trial Lawyers Summit, an annual gathering of the most outstanding civil plaintiff and criminal defense attorneys in America.
In 2020, Ms. Toale was selected for inclusion in the National Trial Lawyers' Products Liability Trial Lawyers Association – Top 25, an invitation-only professional organization composed of and limited to the Top 25 attorneys from each state or region who serve individuals and families who need attorneys to represent them in the American legal system regarding Products Liability claims. Members of the Products Liability Trial Lawyers Association – Top 25 exemplify superior qualifications of leadership, reputation, influence, and performance in their area of specialty.
Although Ms. Toale spends a good majority of her time reading medical articles to understand her clients' conditions and equip them with a solid case, she also enjoys researching butterfly gardens and has designed four butterfly houses of her own. She also enjoys spending time with her two grown sons, unwinding with yoga, hiking, and traveling.
Selected Awards, Publications, and Presentations
2022 American Association for Justice (AAJ) Vaccine Injury Litigation Group co-chair
2021 Vaccine Boot Camp – Presentation Topic: Types of Vaccine Claims: On-Table, Off-Table and Significant Aggravation
Interview with 18DegreesNorth about the establishment of a Vaccine Injury Compensation Program in Jamaica
2021 Lawyer Monthly Women in Law Award
2020 United States Court of Federal Claims 31st Annual Judicial Conference Vaccine Panel – Selected by Chief Special Master to represent Petitioner's Bar
2019 Vaccine Boot Camp – Presentation Topic: Table vs. Non-table Injuries, SPU and Significant Aggravation
2017 Vaccine Injury Petitioner Bar Conference – Presentation Topic: Attorney's Fees
2017 Vaccine Injury Petitioner Bar Conference – Presentation Topic: Cross-examination of HHS Experts
2016 Vaccine Boot Camp – Presentation Topic: Attorney's Fees and Costs
2016 Vaccine Injury Petitioner Bar Conference – Presentation Topic: Significant Aggravation Claims
2015 Vaccine Injury Petitioner Bar Conference – Presentation Topic: Case Law Update
2014 Vaccine Injury Petitioner Bar Conference – Presentation Topic: Burden of Proof
2013 Vaccine Injury Petitioner Bar Conference – Authored Presentation Topic: Litigative Risk Settlements
"Vaccine Court is a Little-Known but Important Venue," Sarasota County Bar Association Newsletter
Recent Vaccine Injury Decisions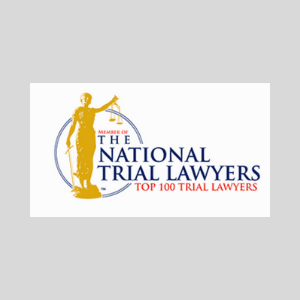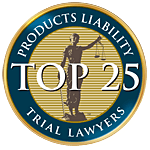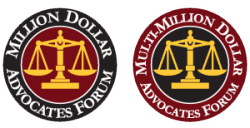 Find out right now if you have a vaccine injury claim
Your Case Review is Free. Don't Wait to Get Help Because There is a Deadline.
COVID-19 Vaccines are NOT Eligible
My experience with mctlaw for my hip claim was remarkable, I found the communication to be outstanding. I also felt they did an excellent job setting expectations and then delivering on those stated expectations. From net amount, timing of the settlement, how much each related party would receive etc. they were outstanding. I would highly recommend them. They are very professional and set the bar in vaccine injury practice.
L.S
Client
Five stars for mctlaw! Paralegal Leslie Williams did an outstanding job communicating with us and keeping us informed. Thanks for all the help.
M.H.
Client
I am excited to be receiving my final payment so I can put all this behind me. I am really grateful to everyone who played a part in getting me this well deserved settlement as my life has been negatively impacted over the years.
M.B.
Client
We cannot thank you enough for the services your firm has provided for Marie and I in our time of need. I could not have chosen a finer firm near or far to represent us.
John and Marie (Last Name Withheld for Privacy)
My first response is "Wow!" It has only been 11 months since I first heard of "SIRVA" and an HHS program that awarded compensation to its victims and only 7 months since MC&T accepted my case. I feel that your efforts on my part made all the difference.
A. Stoneburner
Thanks to you I am living comfortably in my own home with assistance. After my devastating GBS diagnosis from the flu vaccine six years ago, I didn't know what to do. Thank goodness I found you and your law firm. Thank you so much!
Name Withheld for Privacy
Alison is a phenomenal attorney… When she put together the demand letter she was able to explain what I had been through and how I had felt… I want to thank your firm but personally thank all that had a hand in resolving my case.
Name Withheld for Privacy
The past 10 months have been a whirlwind to say the least but we are truly thankful, grateful and appreciative of …all you have done for our family. This is truly life changing for us. The weight that this lifts off of our shoulders and the peace of mind it will give us….its priceless. So again, thank you.
Name Withheld for Privacy of a Minor Child
Thank you so much. It was so nice to deal with someone who treated us with respect and had a true interest in our future. This would not have happened without your hard work. Please tell anyone who helped with this that we truly appreciate it.
Martin (Last Name Withheld)
I am so grateful for all of your time and tireless work that you have put into resolving my case. Most sincere thanks.
M.R.
I just wanted to thank you for your help over the past 3 years…Thank you for negotiating with the DOJ in order to get as much as we could under the circumstance…It has been a pleasure having you and your wonderful staff here to assist me in this long and tedious effort.
Name Withheld for Privacy
Thank you for all of your efforts all along to help resolve lifelong issues I will always have due to this defective implant. You have held my hand through a lot and each and everyone of you at MCT are appreciated for all of your efforts.
Name Withheld for Privacy
Mr. Maglio, I want you to know the appreciation I have for Diana Stadelnikas and her team for the effort they have put into my wife's claim! The settlement negotiation they achieved (in a very frustrating situation) is outstanding! While there's a way to go yet, I want to assure you will they have my full confidence and gratitude to the finish! I know you must be proud of your people!
W.C.
I thank you so much for your diligent and hard work on my behalf. You are a thoroughly professional and pleasant person and I am grateful for having you on my case.
Susan M.
Client