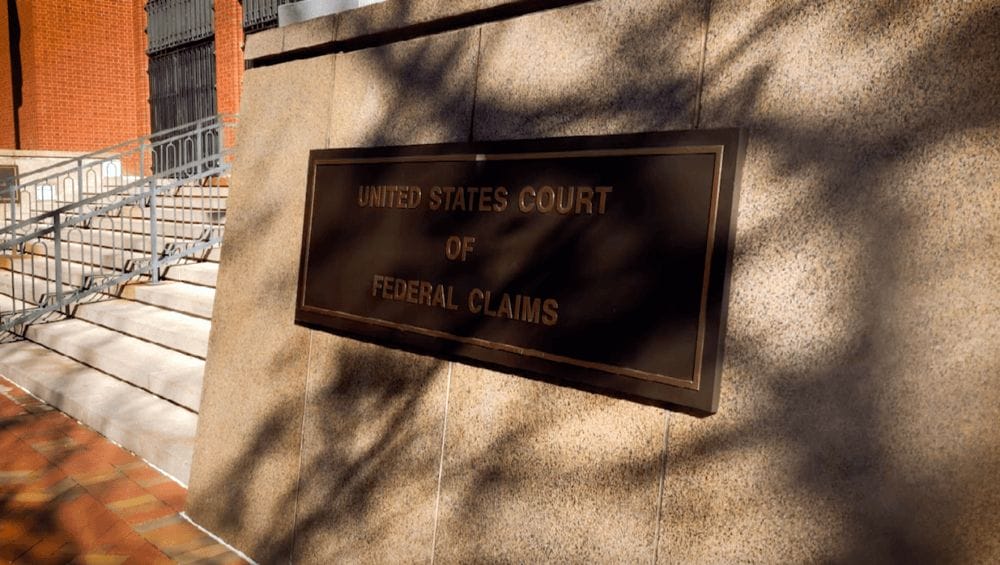 Learn More About the Federal Vaccine Court and the NVICP
Reviewed By Anne Carrión Toale, Vaccine Injury Attorney
What is the National Vaccine Injury Compensation Program?
Vaccine reactions are extremely rare. However, just as it is with all pharmaceuticals, unexpected side effects can occur. When a vaccination triggers a severe reaction in an adult or a child, help is available.
The National Vaccine Injury Compensation Program (NVICP) was created by Congress in 1986 after a series of lawsuits against vaccine manufacturers threatened to create vaccine shortages. So far, this federal trust fund paid out billions of dollars in damages to thousands of people suffering from adverse reactions to vaccinations. Billions of dollars are available for future compensations as well.
How Does the NVICP Work?
If a vaccine caused severe injury, compensation is available from a $3 billion vaccine trust fund. Eligibility is decided by the United States Court of Federal Claims in Washington, D.C.
First, a lawsuit must be brought in the United States Court of Federal Claims against the Secretary of the Department of Health & Human Services.
Next, Department of Justice attorneys and Department of Health & Human Services physicians decide whether to compensate the claim from the vaccine trust fund.
Last, if the government agencies do not agree to compensation, the Court of Federal Claims decides whether compensation of the injured person from the vaccine trust is appropriate.
Diagnosed with a Vaccine Injury?
One of our vaccine attorneys can review your case for free. There is a statute of limitations to file a claim. If you miss the deadline, there are no second chances.
Who Can File a Claim?
If you received a vaccine covered by the NVICP and believe that you were injured by the vaccine.
You're a parent or legal guardian of a child or disabled adult who received a vaccine covered by the VICP and believe that the person was injured by this vaccine.
If you are the legal representative of the estate of a deceased person who received a vaccine covered by the VICP and believe that the person's death resulted from the vaccine injury.
It is not necessary to be a United States citizen to be eligible for compensation.
Some people who receive vaccines outside of the U.S. may be eligible for compensation.
Additionally, to be eligible to file a claim, the effects of the person's injury must:
Last for more than 6 months after the vaccine is given; or
Result in a hospital stay and surgery; or
Result in death.
There is no age restriction on who may file a claim. Anyone who got a vaccine that's covered by the NVICP, no matter their age, has the ability to file a claim.
Answers to the most commonly asked questions about the Vaccine Injury Compensation Program
What Vaccines are Covered?
Tetanus toxoid-containing vaccines (DTaP, Tdap, DTP-Hib, DT, Td, TT)
Pertussis antigen-containing vaccines (DTaP, Tdap, DTP, P, DTP-Hib)
Measles, mumps, and rubella virus-containing vaccines in any combination (MMR, MR, M, R)
Rubella virus-containing vaccines (MMR, MR, R)
Measles virus-containing vaccines (MMR, MR, M)
Polio live virus vaccines (OPV)
Hepatitis B antigen-containing vaccines (Engerix-B, Recombivax HB, Twinrix)
Hemophilus influenzae (type b polysaccharide conjugate vaccines)
Varicella vaccine (Varivax chickenpox virus vaccine and ProQuad)
Rotavirus vaccine (Rota Teq)
Pneumococcal conjugate vaccines (Prevnar)
Hepatitis A vaccines (Havrix, VAQTA, and Twinrix)
Trivalent influenza vaccines (Flu vaccines including FluMist, a live attenuated influenza virus vaccine; and injectable influenza vaccines FluShield, Fluvirin, Fluzone, and Afluria)
Meningococcal vaccines (meningococcal polysaccharide vaccine (MPSV4) and meningococcal conjugate vaccine (MCV4), Menactra)
Human papillomavirus (HPV) vaccines (Gardasil and Cervarix)
Polio inactivated virus (IPV)
Vaccines NOT Covered by the Vaccine Injury Compensation Program
Pneumovax v23; or Pneumococcal polysaccharide (PPSV, PPV) vaccine
Zostavax; or Herpes zoster (shingles) vaccine
Rabies vaccine
Anthrax
Smallpox
Yellow Fever
Tuberculosis (TB)
Typhoid Fever
For more information on the NVICP, contact the vaccine injury attorneys of mctlaw. Our lawyers focus on representing patients from across the nation in seeking compensation for vaccine injuries. Fill out our online contact form at the bottom of this page and our Firm will contact you shortly.
Content Reviewed by Anne Carrión Toale – Vaccine Injury Lawyer
https://www.hrsa.gov/vaccine-compensation/covered-vaccines/index.html.
https://www.uscfc.uscourts.gov/vaccine-programoffice-special-masters.
https://www.justice.gov/civil/vicp
Find out right now if you have a vaccine injury claim
Your Case Review is Free. Don't Wait to Get Help Because There is a Deadline.
COVID-19 Vaccines are NOT Eligible
My experience with mctlaw for my hip claim was remarkable, I found the communication to be outstanding. I also felt they did an excellent job setting expectations and then delivering on those stated expectations. From net amount, timing of the settlement, how much each related party would receive etc. they were outstanding. I would highly recommend them. They are very professional and set the bar in vaccine injury practice.
L.S
Client
Five stars for mctlaw! Paralegal Leslie Williams did an outstanding job communicating with us and keeping us informed. Thanks for all the help.
M.H.
Client
I am excited to be receiving my final payment so I can put all this behind me. I am really grateful to everyone who played a part in getting me this well deserved settlement as my life has been negatively impacted over the years.
M.B.
Client
We cannot thank you enough for the services your firm has provided for Marie and I in our time of need. I could not have chosen a finer firm near or far to represent us.
John and Marie (Last Name Withheld for Privacy)
My first response is "Wow!" It has only been 11 months since I first heard of "SIRVA" and an HHS program that awarded compensation to its victims and only 7 months since MC&T accepted my case. I feel that your efforts on my part made all the difference.
A. Stoneburner
Thanks to you I am living comfortably in my own home with assistance. After my devastating GBS diagnosis from the flu vaccine six years ago, I didn't know what to do. Thank goodness I found you and your law firm. Thank you so much!
Name Withheld for Privacy
Alison is a phenomenal attorney… When she put together the demand letter she was able to explain what I had been through and how I had felt… I want to thank your firm but personally thank all that had a hand in resolving my case.
Name Withheld for Privacy
The past 10 months have been a whirlwind to say the least but we are truly thankful, grateful and appreciative of …all you have done for our family. This is truly life changing for us. The weight that this lifts off of our shoulders and the peace of mind it will give us….its priceless. So again, thank you.
Name Withheld for Privacy of a Minor Child
Thank you so much. It was so nice to deal with someone who treated us with respect and had a true interest in our future. This would not have happened without your hard work. Please tell anyone who helped with this that we truly appreciate it.
Martin (Last Name Withheld)
I am so grateful for all of your time and tireless work that you have put into resolving my case. Most sincere thanks.
M.R.
I just wanted to thank you for your help over the past 3 years…Thank you for negotiating with the DOJ in order to get as much as we could under the circumstance…It has been a pleasure having you and your wonderful staff here to assist me in this long and tedious effort.
Name Withheld for Privacy
Thank you for all of your efforts all along to help resolve lifelong issues I will always have due to this defective implant. You have held my hand through a lot and each and everyone of you at MCT are appreciated for all of your efforts.
Name Withheld for Privacy
Mr. Maglio, I want you to know the appreciation I have for Diana Stadelnikas and her team for the effort they have put into my wife's claim! The settlement negotiation they achieved (in a very frustrating situation) is outstanding! While there's a way to go yet, I want to assure you will they have my full confidence and gratitude to the finish! I know you must be proud of your people!
W.C.
I thank you so much for your diligent and hard work on my behalf. You are a thoroughly professional and pleasant person and I am grateful for having you on my case.
Susan M.
Client