Pemphigus Triggered by a Vaccine
What is Pemphigus?
Pemphigus is a group of autoimmune-related diseases that result in painful blisters. Blisters either affect the skin or mucous membranes (mouth, eyes, nose, throat, or genitals) and often are painful.
There are different forms of Pemphigus, however, the two most common are Pemphigus Vulgaris (PV) and Bullous Pemphigoid.
COVID-19 Vaccine Injuries are NOT covered by the VICP.
Pemphigus Vulgaris
Pemphigus Vulgaris is the most common form of the disease. It is often found in adults between the ages of 30 and 60 and is characterized by blisters that easily pop. Patients with these blisters complain of pain, itching, burning, and stinging. Pemphigus is considered a chronic disease, so prompt medical attention is necessary. Blisters often start inside the mouth, so a dentist often times will first diagnose Pemphigus.
Other forms of Vulgaris include Pemphigus Foliaceous, Pemphigus Erythematosus, Pemphigus Herpetiformis, Endemic Pemphigus Foliaceus, IgA Pemphigus Foliaceus, Paraneoplastic Pemphigus Foliaceus, and Drug-induced Pemphigus Foliaceus.
Bullous Pemphigoid
In many ways, Bullous Pemphigoid resembles Pemphigus. Patients also experience many painful blisters, however, pemphigoid blisters are found under the skin (subepidermal), so the blisters don't pop as easily. Because of that, people with Pemphigoid usually don't have as much risk of scarring and infection as those with Pemphigus Vulgaris. Mucous Membrane Pemphigoid is another form of this disease and includes Benign Mucous Membrane Pemphigoid, Cicatricial Pemphigoid, Ocular Cicatricial Pemphigoid (when the eyes are affected), and Oral Pemphigoid.
With proper medical treatment, patients suffering from Pemphigus and Pemphigoid have promising outcomes. Moreover, most people live healthy, normal lives after treatment.
---
Diagnosed with Pemphigus After a Vaccine?
One of our highly experienced vaccine attorneys can review your case for free
---
Vaccines that Trigger Pemphigus and Pemphigoid
Because Pemphigus is an autoimmune disease, it is sometimes difficult to determine the cause. This disease has, however, been associated with certain medications, ultraviolet light therapy, as well as radiation therapy. There have been cases where vaccines are closely linked to the onset of Pemphigus and Pemphigoid. Some studies have linked the Hepatitis B vaccination, the flu shot, and other vaccines to developing autoimmune disorders. People with a history of pemphigus should speak with their doctor when considering any vaccination.
What do you do if you Think You've Developed Pemphigus From a Vaccine?
If you develop Pemphigus or Pemphigoid after a vaccine, you should speak to a lawyer who is experienced in representing people in the United States Court of Federal Claims. Vaccine-related injury cases are complex, so you will need a law firm that has a successful history in pursuing these types of claims.
There are no legal costs for an injured patient represented by mctlaw. At the end of the case, our law firm asks the Court for reimbursement of the fees and costs incurred representing you. Our firm has handled hundreds of vaccine-related injury cases.
Common Adverse Vaccine Reactions
Find out right now if you have a vaccine injury claim
Your Case Review is Free. Don't Wait to Get Help Because There is a Deadline.
COVID-19 Vaccines are NOT Eligible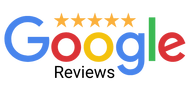 As an experienced leader in these types of lawsuits, we were confident the firm would have the expertise. However, what surprised us most was the high level of excellent customer service from the firm's staff!

Pat R.
I can't recommend this firm enough. They have an outstanding team that truly care for their clients…I have been awarded a fair six figure settlement.

Nate M.
When I say "they went to bat" for me…this Law Firm literally did just that. They persevered to bring the hard-nosed Manufacturer to settle and provide me some recompense for everything I had to endure which led to this suit.

Me'Chelle