Pseudotumors from Metal Hip Replacements
What is a Pseudotumor?
A pseudotumor is a large, solid, or semi-liquid mass of soft tissue growth inside the body, usually around the hip joint.
You may be at risk of this complication if you have a metal on metal (MoM) hip replacement. Typically, pseudotumors form as a negative reaction to metal debris.
When the metal ball and metal cup of the hip implant rub together, this results in enough friction to shed these cobalt and chrome particles into the bloodstream, muscle, and tissue.
The main symptoms of a pseudotumor are pain, swelling, and clicking at the hip site. Pseudotumor formation has been associated with high blood levels of cobalt and/or chromium. These lesions or masses are not malignant, so they should not be confused with cancerous tumors. However, they can pose serious health problems.
Causes of Pseudotumors in Metal on Metal Hip Patients
There are several theories as to what causes pseudotumors to form in people with metal on metal hip implants, including:
Worn particles coming off of the device.
An increase in metal ion levels in the blood caused by debris from the replacement device
Hypersensitivity
Find out now if you have a defective metal hip injury claim
Your case review is free. Find out how to preserve evidence in your case.
Symptoms of Pseudotumors
Many people with pseudotumors will have NO symptoms at all. However, for those who DO have symptoms, they may not show up until many years after the hip replacement operation. Those symptoms can include:
Pain around the hip or groin areas
Swelling, including around the foot or ankle
Clicking sound in the hip
Hip joint dislocating
Decreased range of motion
Diagnosis of Pseudotumors
In many cases, pseudotumors will not show up on X-Rays. Consequently, if your doctor suspects you have a pseudotumor, he or she may order a combination of these diagnostic tools in addition to X-Rays:
MRI
Ultrasound
CT scan
Blood test
Aspiration: A needle is used to drain fluid from the joint to rule out infection.
Metal Hips Complications
Content Reviewed by Michele Stephan – Medical Product Liability Lawyer
Michele Stephan handles defective medical device cases in state and federal courts throughout the country. Ms. Stephan has represented clients in civil litigation for over 20 years. At mctlaw she litigates cases for clients with defective Pinnacle metal on metal hip replacements and failing Biomet metal on metal hip implants. Ms. Stephan has represented clients in civil litigation for over 20 years. Stephan is a member of the Twelfth Judicial Circuit Pro Bono Committee and the Sarasota County Bar Association Programs Committee.
This page was last updated:
Find out right now if you have a claim
Your case review is free. Don't wait to get help because it could hurt your case.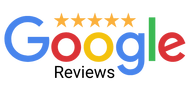 As an experienced leader in these types of lawsuits, we were confident the firm would have the expertise. However, what surprised us most was the high level of excellent customer service from the firm's staff!

Pat R.
I can't recommend this firm enough. They have an outstanding team that truly care for their clients…I have been awarded a fair six figure settlement.

Nate M.
When I say "they went to bat" for me…this Law Firm literally did just that. They persevered to bring the hard-nosed Manufacturer to settle and provide me some recompense for everything I had to endure which led to this suit.

Me'Chelle