Kidney Problems Related to Metal-on-Metal Hip Replacements
Kidney Failure and Metal-on-Metal Hip Replacements
Renal insufficiency, or kidney failure, happens when your kidneys stop functioning properly. The kidneys are responsible for removing waste from our blood, regulating our blood pressure, and other important processes as well.
According to the FDA, metal-on-metal hip implants are linked to kidney problems. Metal surfaces from the hip cup and ball rub together and shed microscopic cobalt and chromium particles into the blood. Those tiny metal ions cause the kidneys to work harder to filter the blood and can damage the kidneys.
What is a "Systemic Effect" from Metal on Metal Hip Poisoning?
A systemic effect of metal on metal hips describes health problems that affect the entire body, instead of only the hip joint. Systemic injuries from metal poisoning may appear when your body tries to remove metal ions from the blood, leading to kidney failure or renal insufficiency. In some cases, patients even develop 'nephrotoxicity,' or kidney poisoning, from the metal particles.
Sometimes the first symptom of a metal on metal hip problem is a reaction in distant parts of the body, like the kidneys.
Click Here To See a List of Revision Surgeons Listed by State
Making a Legal Case for Metal on Metal Hip Replacements and Kidney Failure
As attorneys litigating these cases, we strongly suspect kidney problems can be caused by the toxic heavy metals released from these hip implants. There is growing scientific and medical research pointing to this. The FDA even links these hip implants to kidney problems.
However, because the science connecting "systemic effects" to metal on metal hips is still fairly new, our ability to make these arguments in court is more difficult.
We do find that hip replacement patients with systemic injuries, like kidney failure, often have physical damage to their hip joint and surrounding muscle. That damage can go undetected for years with no symptoms like pain or swelling in the hip area.
Sometimes the first symptom of a metal on metal hip problem is a reaction in distant parts of the body, like the kidneys.
Find out now if you have a defective metal hip injury claim
Your case review is free. Find out how to preserve evidence in your case.
MCTLaw's Extensive Experience in Metal-on-Metal Hip Litigation
MCT at the Forefront of MoM litigation
In 2008 mctlaw filed the first lawsuit in the United States against a manufacturer of the current generation of defective metal-on-metal hip replacements. Ever since we have been at the forefront of litigation against makers of these defective devices across the United States.
Millions of Discovery Documents
Mctlaw is one of only a handful of law firms in the nation that has reviewed millions of discovery documents involved in metal hip litigation.
Depositions
Our attorneys have personally questioned under oath dozens of orthopedic hip manufacturer's employees from all over the world, including surgeons, designers, marketing executives, and corporate CEOs.
Medical and Technical Knowledge
We have developed contacts within the orthopedic community, an understanding of how that community works, and we have extensive medical and technical knowledge about defective orthopedic hip replacements.
Fighting for Justice
Our attorneys are aggressively and actively litigating metal-on-metal hip cases through the U.S. state and federal court systems. We are not waiting for a settlement that may never come because our clients need justice now.
Health Complications from Renal Insufficiency
According to the Mayo Clinic, if kidney problems from metal poisoning are not treated, they can lead to the development of the following conditions:
End-Stage Kidney Disease: if acute kidney damage is left untreated, it can worsen over time and lead to permanent renal failure. When individuals develop permanent renal failure, they may require regular dialysis or even a kidney transplant.
Pain in the Chest: Kidney failure can cause swelling in the lining around the heart, which causes chest pain.
Build-ups of Liquid in the Lungs
Weakness
Shortness of Breath
What are the Symptoms of Renal Insufficiency?
The symptoms of renal insufficiency vary depending on the severity of the kidney damage. While some individuals feel absolutely no symptoms at all, other individuals might experience any of the following signs of kidney failure:
Seizures
Shortness of Breath
Muscle Weakness
Chest Pain
Nausea
Decreased Urination
Swelling in the Limbs (Due to the Body Retaining More Liquid)
Fatigue
Chest Pressure
Feelings of Disorientation
Seizures
If you have a metal-on-metal hip implant and suffered from any of the complications or symptoms listed above, you should discuss your concerns with your doctor because your implant may be the cause.
Additionally, you should contact a law firm with experience litigating metal on-metal hip replacements because you may be entitled to compensation. Mctlaw has focused its practice on defective hip implant cases for over a decade.
How is Renal Insufficiency Diagnosed?
If you or your doctor suspect that you have renal impairment, there are different ways of testing your kidney function:
Blood Tests
Urine Tests
Measuring the Amount of Urination
Imaging
CT Scan
Kidney Biopsy (removing and testing a sample of your kidney tissue)
Additionally, if your physician suspects that your renal impairment is specifically due to your metal-on-metal hip implant, they may also test metal ion levels in the blood, and getting medical imaging like MRI and ultrasound.
Content Reviewed by Michael Cowgill – Medical Product Liability Lawyer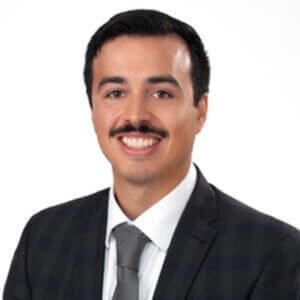 Michael Cowgill is an experienced attorney in the medical product liability division at mctlaw. Michael focuses his practice on defective medical devices such as recalled metal-on-metal hips and wrongful death lawsuits involving Kratom. Mr. Cowgill graduated Magna Cum Laude from Lewis & Clark Law School in Portland, OR. He volunteers as a high school mentor with a program for underprivileged youths interested in pursuing a future legal career.
This page was last updated:
Find out right now if you have a claim
Your case review is free. Don't wait to get help because it could hurt your case.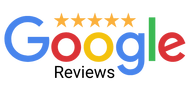 As an experienced leader in these types of lawsuits, we were confident the firm would have the expertise. However, what surprised us most was the high level of excellent customer service from the firm's staff!

Pat R.
I can't recommend this firm enough. They have an outstanding team that truly care for their clients…I have been awarded a fair six figure settlement.

Nate M.
When I say "they went to bat" for me…this Law Firm literally did just that. They persevered to bring the hard-nosed Manufacturer to settle and provide me some recompense for everything I had to endure which led to this suit.

Me'Chelle