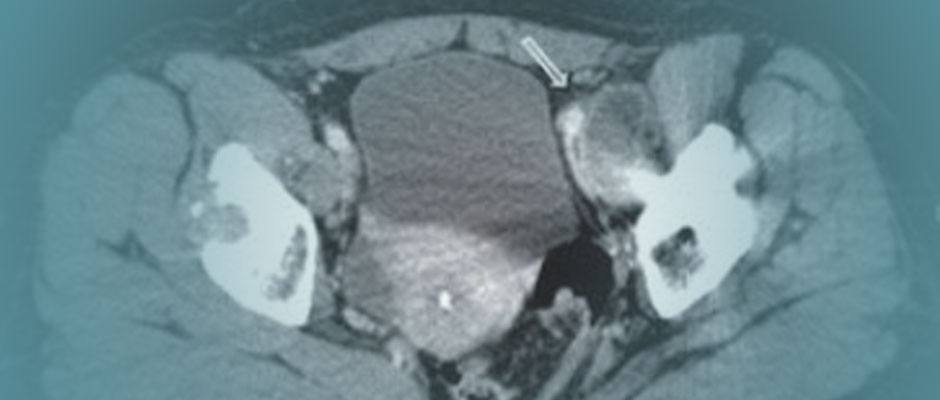 Thyroid Dysfunction and Defective Metal on Metal Hip Replacements
Thyroid Dysfunction from Metal-on-Metal Hip Replacements
The thyroid is responsible for regulating the hormones that control our metabolism, cholesterol levels, muscle strength, weight, and even body temperature.
There are three categories of thyroid dysfunction. Hyperthyroidism is when the thyroid is overactive, hypothyroidism is when the thyroid is under-active, and lastly goiter, which is a swollen thyroid.
Doctors have linked thyroid dysfunction to defective metal-on-metal hip replacements. According to the FDA, "thyroid dysfunction, including neck discomfort, fatigue, weight gain or feeling cold," is one of the systemic adverse effects that can happen with a metal-on-metal hip.
What Causes Thyroid Dysfunction?
In metal hip implants, the ball and the cup components rub against each other during regular daily use. This causes tiny metal particles to scrape off the implant and enter your body and wreak havoc.
According to a 2013 study by Prentice et. al, the tiny metal particles that are released can interfere with the body's endocrine system, which includes the thyroid. Stated in the study, "prolonged exposure to cobalt can result in thyroid hyperplasia and hypothyroidism." Similarly, a study by Steplen et. al notes that cobalt toxicity can affect the thyroid and induce hypothyroidism.
What is a "Systemic Effect" from Metal on Metal Hip Poisoning?
A systemic effect of metal on metal hips describes health problems that affect the entire body, instead of only the hip joint. Systemic injuries can happen when the microscopic metal ions flake off in the hip area and travel in the bloodstream to the rest of your body.  That's how metal-on-metal metal hip can trigger metal poisoning reactions in your thyroid.
Sometimes the first symptoms of a metal on metal hip problem is a reaction in distant parts of the body, like the thyroid.
Making a Legal Case for Metal on Metal Hip Replacements and Thyroid Dysfunction
As attorneys litigating these cases, we strongly suspect thyroid problems can be caused by the toxic heavy metals released from these hip implants. There is growing scientific and medical research pointing to this.
However, because the science connecting "systemic effects" to metal on metal hips is still fairly new, our ability to make these arguments in court is difficult.
We do find that hip replacement patients with systemic injuries, like thyroid problems, often have physical damage to their hip joint and surrounding muscle. That physical damage can go undetected for years with no symptoms like pain or swelling in the hip area.
Sometimes the first symptom of a metal on metal hip problem is a reaction in distant parts of the body, like the thyroid.
Find out now if you have a defective metal hip injury claim
Your case review is free. Find out how to preserve evidence in your case.
Symptoms of Thyroid Dysfunction from Metal-on-Metal Hip Implants
The symptoms of thyroid dysfunction depend on both the type of dysfunction and how severe your condition is. Thyroid dysfunctions that may be linked to your MoM implant include hyperthyroidism (overactive thyroid), hypothyroidism (under-active thyroid), and thyroid hyperplasia. The symptoms of each of these are listed below.
Hypothyroidism (under-active thyroid):
Fatigue
Feeling Cold Very Often
Depression
Forgetfulness
Dry Skin
Constipation
Unusual or Sudden Weight Gain
Puffy Face
Hoarse Voice
Thinning Hair
Goiter (Swelling of the Thyroid)
Thyroid Hyperplasia (Goiter/Swelling of the Thyroid Gland):
Swelling in the Neck
Cough
Feeling Hoarse
Difficulty Breathing and/or Swallowing Food
Tightness in the Throat
Hyperthyroidism (overactive thyroid):
Hyperactivity
Increased Nervousness
Feeling Warm Very Often
Thinning Hair
Feeling Irritable
Unusual or Sudden Weight Loss
Uncontrollable Sweating
Increased Heart Rate
Trembling (Particularly in the Hands)
Health Complications if Thyroid Dysfunction is Left Untreated:
Depression
Decreased Cognitive Ability and Mental Acuity
Heart Disease
Heart Failure
Infertility
Thyrotoxic Crisis
Weakened Bones
How is Thyroid Dysfunction from Metal-on-Metal Hip Replacements Treated?
For most side-effects of Metal-on-Metal hip implants, a common treatment is revision surgery of your metal-on-metal hip to remove and replace it with a new hip made of different materials.
Replacing your implant cuts off the supply of cobalt and chromium to your blood, which will prevent thyroid dysfunctions from worsening and, in some cases, may completely resolve the problem.
Depending on the severity of your thyroid problem, your doctor might also recommend standard thyroid dysfunction treatments in addition to revision surgery.
Some treatments for different thyroid conditions include synthetic hormone treatments, thyroid-slowing medications, radioactive iodine, thyroid removal surgery, and blood pressure medications.
What to do if you Suffer From Thyroid Dysfunction from a Metal-on-Metal Hip Replacement:
If you have been diagnosed with thyroid problems from your metal-on-metal hip implant, you should seek medical attention as soon as possible. Depending on your physician's recommendations, they may also suggest you get a revision surgery.
You should also contact a lawyer with experience filing lawsuits against metal-on-metal hip manufacturers.
Contact mctlaw about Filing a Lawsuit
Mctlaw has focused its practice on defective hip replacement cases for more than a decade. In 2008 mctlaw filed the first lawsuit involving a modern generation metal-on-metal hip replacement in the United States. Find out what kind of experience any law firm you are considering has in litigating orthopedic joint replacement cases.
There is no cost to you unless we recover money from a verdict or a settlement. If you do not receive any compensation at the end of the lawsuit, we get no fee and you owe us nothing. Mctlaw does not make a practice of referring our cases to other law firms. We represent YOU.
Content Reviewed by Ilyas Sayeg – Medical Product Liability Lawyer
Ilyas Sayeg is a partner at mctlaw working in the Firm's product liability and complex consumer protection practices representing clients with failing metal on metal hip replacements and recalled Exactech hip and knee implants. Mr. Sayeg represents "Davids" nationwide who are injured by defective medical products and deceptive business practices of the corporate "Goliaths" who put profit before safety. A passionate advocate, he takes pride in standing toe-to-toe against some of the largest companies in the world to help his clients seek justice. Mr. Sayeg is a member of the American Association for Justice.
This page was last updated:
Sources:
https://www.endocrineweb.com/conditions/thyroid-nodules/thyroid-gland-controls-bodys-metabolism-how-it-works-symptoms-hyperthyroi
Find out right now if you have a claim
Your case review is free. Don't wait to get help because it could hurt your case.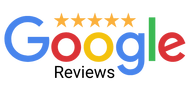 As an experienced leader in these types of lawsuits, we were confident the firm would have the expertise. However, what surprised us most was the high level of excellent customer service from the firm's staff!

Pat R.
I can't recommend this firm enough. They have an outstanding team that truly care for their clients…I have been awarded a fair six figure settlement.

Nate M.
When I say "they went to bat" for me…this Law Firm literally did just that. They persevered to bring the hard-nosed Manufacturer to settle and provide me some recompense for everything I had to endure which led to this suit.

Me'Chelle