J&J Pinnacle Metal on Metal Hip Replacement Lawsuits
What is Wrong with J&J's DePuy Pinnacle Hip Implants?
The Pinnacle was approved by the U.S. Food and Drug Administration in 2000.  The hip implant came in several ball-and-socket surface options, including metal on metal (MoM).
The idea behind the MoM components was to use more durable materials.  This way, the hip replacement would last longer in younger, more active patients. However, for many people, this turned out to be a medical disaster.  Instead of lasting longer, people are forced to get revision surgery after a short time.
The metal liner of the Pinnacle device creates friction between the cup and the ball-shaped head of the thigh bone.  Consequently, this causes the hip parts to prematurely wear down and release microscopic metal ion particles into a patient's body. The patient may experience metal poisoning, short-term side effects, and unknown long-term health problems. Some patients don't have any side effects at all until a blood test shows unsafe levels of metal in their bodies.
DePuy discontinued sales of the metal liner in mid-2013 but has not issued any recalls.
Pinnacle Hip Replacement Lawsuit Timeline
Over 9,700 Pinnacle lawsuits are in a multi-district litigation in the U.S. District Court for the Northern District of Texas. That means instead of having 9,700 individual Pinnacle hip litigations, a federal court puts all these cases together to go through pre-trial hearings and discovery at one time. Then a "bellwether" trial is set for only a few of the cases. The outcome of these "bellwether trials." is meant to get both sides to engage in settlement negotiations with the goal of creating a system to resolve cases. The multi-district litigation is ongoing and there is currently no formal system to resolve cases.
Metal on Metal Hip Replacement Cases Across the United States
Click on each state to view the number of cases.
DePuy agrees to a $120 million settlement with the attorneys general of 46 U.S. states. The states said Depuy misled patients by claiming their hip replacements would last much longer than they did.  That promise turned into a nightmare for patients who suddenly need another hip replacement surgery just a few years after the first one. The lawsuits alleged that  DePuy engaged in unfair and deceptive sales practices with ASR XL and Pinnacle Ultamet hip replacements.
In a unanimous verdict, a Dallas jury told Johnson & Johnson and Depuy Orthopedics to pay $247 million to 6 people hurt by the defective Pinnacle hip implant.  This is the 3rd trial in a row where a jury sided with the patients over the corporations.  Our attorneys believe this verdict is a good sign for all victims of metal on metal hip implants.  These hips are defective, they are hurting thousands of people across the country, and juries are siding with the little guys in this David and Goliath fight.
On December 1, 2016, a jury returned an astounding $1 billion verdict in favor of 6 people injured by the Pinnacle hip replacement.
This is the largest award ever handed down in any metal on metal hip trial. It's the second time in only 8 months that a jury has awarded a verdict meant to punish the company for how it handled these defective hips.
Attorneys at Maglio Christopher and Toale, P.A. believe this sends a strong message to DePuy and J&J that it's time to start settling these cases instead of losing billions of dollars in trials.  Juries are not showing sympathy for these huge companies when they see the physical damage their implants have caused to the patients who trusted them.
In March 2016 a jury awarded a nearly $500 million dollar verdict to 5 victims of defective Pinnacle hip replacements.  The verdict included $360 million in punitive damages. This was a resounding victory for all of the victims of defective metal on metal hips.  You can read the entire Pinnacle hip trial verdict form here.
Complications Associated with the Pinnacle Hip Implants
One of the biggest problems with the Pinnacle Metal-on-Metal hip implants is metal poisoning.  The metal parts rub together as people move their legs and that friction releases cobalt and chromium particles into the body and bloodstream. Possible complications include:
Pain
Swelling
Difficulty standing or walking
Nerve, muscle and bone damage
Metallosis (metal poisoning)
Infection
Pseudotumors
Dislocation
Bone fracture
Fluid collection
Immobility
Loosening of the device
Failure of the device leading to hip replacement revision surgery
Why you Should Contact an Attorney Right Now, Even if you Don't Have Symptoms
Although there has not been a recall for the metal on metal DePuy Pinnacle Acetabular Cup hip implant, you should still contact an attorney who handles metal hip cases. There are deadlines to file your case and your attorney can make sure you don't miss these dates.
Maglio Christopher & Toale Law Firm is one of the nation's leading law firms handling metal-on-metal joint replacement cases. We filed the FIRST metal-on-metal hip implant lawsuit in the United States and have worked to litigate these cases ever since.
How did DePuy get FDA Approval for the Pinnacle Hip?
The metal on metal Pinnacle metal cup liner was approved by the FDA through the 501(k) "substantial equivalent" process.  Approval was based on a nearly identical DePuy product already on the market.  This product was the Ultima Metal-On-Metal Acetabular Cup — a device with a metal liner and shell. Unfortunately, that device had serious problems.
However, in 2005, DePuy was forced to discontinue sales of the Ultima metal on metal hip system.  In 2007, the British version of the FDA issued Medical Device Alert warning of a high failure rate with the Ultima device. Surgeons who performed revision surgery on these patients have reported finding fluid pockets in the hips of a number of patients. Additionally, dead tissue and ruptured tendons were also reported.
In June of 2019, a local ABC station featured an article on Pinnacle MoM hip replacement.  It features a patient who claims the pinnacle metal on metal hip replacement lead to lifelong health problems.  The featured patient mentions she now suffers from congestive heart failure due to cobalt cardiomyopathy and must have a defibrillator.  She underwent revision surgery in 2016.  However, the damage to her heart is permanent.
Common Reactions to Pinnacle Metal on Metal Hips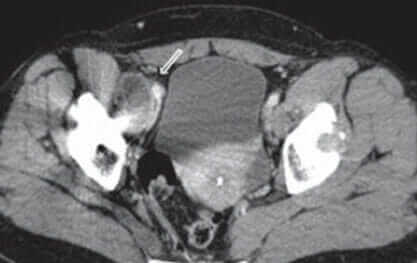 Research Metal on Metal (MoM) hip patients finds tissue damage and pseudotumors around the joint, even when the patient has NO symptoms, like pain, clicking, or swelling. Metal reactions to MoM hip replacements are often not seen on X-rays and blood tests, according to researchers. Some pseudotumors can only be found by performing a MARS MRI or CT scan, even when X-rays and blood tests for metal ions show nothing abnormal.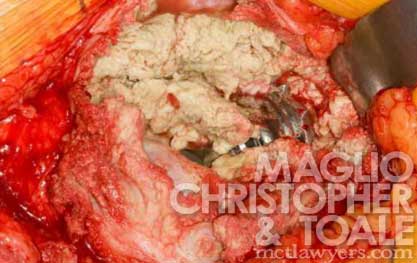 Microscopic debris from metal rubbing on metal in your Pinnacle hip replacement can trigger a serious metal poisoning reaction. Some of the medical complications from this metal poisoning include heart problems, vision loss, tissue death around the joint, dementia, hearing loss, even death.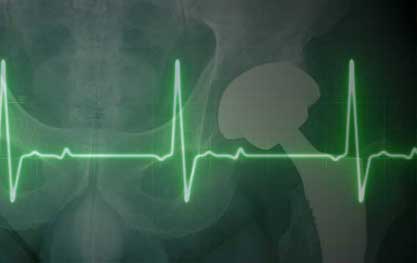 Recently published research shows that high cobalt levels from metal on metal hips can cause irreversible heart damage. The microscopic metal shards that flake off from the metal cup and ball rubbing together can flow into the bloodstream and damage your heart muscle. This form of systemic injury means the cobalt debris from the MoM hip implant can actually cause traumatic disease and injury throughout the entire body and not just in the hip area.