How to Find out what Kind of Hip Replacement You Have
In order to fully evaluate your case, we need to determine what type of hip replacement device you have. We've put together a few tips to help make the process as easy as possible for you.
During your surgery, you may have been given a Joint Replacement Card to use at airport security. These cards will normally have the manufacturer and sometimes the model name printed on them.
If you don't have a joint replacement card, the type of device can be found in your medical records.
First, call your doctor's office or the medical facility where you had revision surgery. You want to ask for a copy of your operative reports and hip implant records.
The best way that we have found for you to obtain your Operative Report and Implant Record is to contact the Hospital's main number, ask for their medical record department, and request only the particular medical records listed above. These should only be a couple of pages long each. You DO NOT need a copy of your entire hospital stay.
IMPORTANT – There should be a record with a sticker identifying the type of implant you have received. We need this record.
The facility will want you to have a few pieces of information ready for them as you're calling for your records.
These include:
Date of surgery
Your Social Security Number
Your Date of Birth
List of the records you need
The next step is to fill out a form, either written or online depending on the facility, to request copies of your records. Fill this out as soon as you can, and follow up to make sure the facility has received it.
Finally, in some cases the facility may require that you write a letter to formally request your medical records. Be specific about exactly which records you need. Your paralegal can give you a list of records to request.
Make sure your request includes:
Full name
Address
Phone number
Email
Treatment dates
Your Rights to Your Medical Records
HIPAA (the Health Information Portability and Accountability Act) gives you the right by federal law to access copies of your own medical records. Don't let anyone tell you you're not allowed to have this information, because it's yours.
Still Having Trouble?
If you're still having a hard time getting your records, or just need some reassurance, reach back out to us for help. Our law firm has decades of experience dealing with these issues and can offer you additional tips or advice.
Find out right now if you have a claim
Your case review is free. Don't wait to get help because it could hurt your case.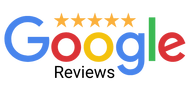 As an experienced leader in these types of lawsuits, we were confident the firm would have the expertise. However, what surprised us most was the high level of excellent customer service from the firm's staff!

Pat R.
I can't recommend this firm enough. They have an outstanding team that truly care for their clients…I have been awarded a fair six figure settlement.

Nate M.
When I say "they went to bat" for me…this Law Firm literally did just that. They persevered to bring the hard-nosed Manufacturer to settle and provide me some recompense for everything I had to endure which led to this suit.

Me'Chelle