Girdlestone Surgery After Hip Replacement Complications
What is a Girdlestone Procedure or Excision Arthroplasty?
The Girdlestone Procedure, or excision arthroplasty, is considered a surgery of last resort for people with complications from a failed hip replacement or extreme damage to their natural hip joint. In a Girdlestone procedure, the orthopedic surgeon removes the hip bone and ball, leaving patients without a hip joint. Because of the damage, the surgeon is unable to implant any prosthetic devices into the joint. This is one of the most traumatic outcomes for people with failed hip replacements.
Girdlestone Procedure After Failed Hip Replacement
The Girdlestone surgery, or excision arthroplasty, is considered a "salvage procedure" used when the patient's body cannot support a joint implant. There are many reasons that patients may need a Girdlestone procedure, such as metal reactions like cobalt-chromium poisoning, metallosis, and pseudotumors. When a patient has an adverse reaction to metal in their joint implant, the surrounding muscle can deteriorate and turn to mush. Without muscle to support the implant, the surgeon cannot use a joint prosthesis.
Sometimes a Girdlestone procedure is used when a hip implant becomes infected. For example, research shows that patients with metal-on-metal hip implants have a higher rate of infection compared to other hip types. The surgeon removes the hip implant and cleans out the damaged bone and tissue to let the infection heal. Patients may go weeks or months without a hip joint, or it could be permanent.
Life After a Girdlestone Procedure
Often patients who undergo Girdlestone surgery, or excision arthroscopy, end up in a wheelchair, using crutches, or with one leg shorter than the other. Patients who get hip replacement surgery expect their quality of life to improve, not get worse. Removing a person's entire hip joint to treat infection, adverse local tissue reaction (ALTR), osteolysis, or other complications is a traumatic and unexpected outcome. Patients who have had a Girdlestone procedure often report worse quality of life than those who have had limb amputations.
How mctlaw Can Help You
If you've had Girdlestone surgery after a failed hip replacement, you're probably looking for a way to get compensation for the massive change in your life. Mctlaw attorneys filed the very first metal on metal hip lawsuit in the United States and continue to fight for the rights of injured joint replacement patients.
We are currently litigating the following joint implants:
We are leaders in joint implant litigation, and our attorneys have leadership positions in the Exactech litigation. We represent clients across the country, in nearly every state. Mctlaw attorneys specialize in defective joint implant litigation and focus specifically on this area of practice. No matter where in the country you live, or what state your surgery was performed in, mctlaw can represent you.
Content Reviewed by Ilyas Sayeg – Medical Product Liability Lawyer
Ilyas Sayeg is a partner at mctlaw working in the Firm's product liability and complex consumer protection practices representing clients with failing metal on metal hip replacements and recalled Exactech hip and knee implants. Mr. Sayeg represents "Davids" nationwide who are injured by defective medical products and deceptive business practices of the corporate "Goliaths" who put profit before safety. A passionate advocate, he takes pride in standing g toe-to-toe against some of the largest companies in the world to help his clients seek justice. Mr. Sayeg is a member of the American Association for Justice.
This page was last updated:
Find out right now if you have a claim
Your case review is free. Don't wait to get help because it could hurt your case.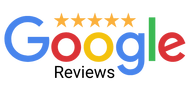 As an experienced leader in these types of lawsuits, we were confident the firm would have the expertise. However, what surprised us most was the high level of excellent customer service from the firm's staff!

Pat R.
I can't recommend this firm enough. They have an outstanding team that truly care for their clients…I have been awarded a fair six figure settlement.

Nate M.
When I say "they went to bat" for me…this Law Firm literally did just that. They persevered to bring the hard-nosed Manufacturer to settle and provide me some recompense for everything I had to endure which led to this suit.

Me'Chelle