Exactech Hip Replacement Recall – Connexion GXL Polyethlene Hip Recall Lawsuit
Exactech Expands Hip Recall and Admits Packaging and Manufacturing Problems
Exactech admits bad packaging and poor manufacturing techniques are the reason the company is recalling nearly 130,000 hip replacements used on U.S. patients between 2004 and 2022.
Findings show Exactech hip implants are wearing out much faster than expected, forcing patients to undergo traumatic hip revision surgery to remove and replace defective Exactech hip liners.
THIS IS THE 2nd RECALL FOR EXACTECH HIP LINERS IN LESS THAN A YEAR.
Exactech first recalled their GXL brand of hip-liners in the summer of 2021. The company expanded the recall by 40,000 additional hip devices in August 2022, including even more at-risk patients.
Bad Packaging Causes the Plastic Hip Inserts to Corrode
Exactech used defective packaging to store the recalled hip implants. The vacuum bags wrapping around the hip liner should have 2 oxygen-proof layers. The recalled hips had only 1 layer of protection, allowing oxygen to seep into the bags. This exposure can severely corrode plastic hip inserts making them brittle and weak.
Mctlaw Attorneys Wins Fight to Consolidate Exactech Cases, Trial Date Set
Justice is moving swiftly for people hurt by defective Exactech hips, Exactech knees, and Exactech ankles. Mctlaw attorney, Ilyas Sayeg won arguments to move all FL Exactech lawsuits into a consolidated master case in Alachua County, FL. 
Exactech is a Gainesville-based company, and this means that cases against them, no matter where a person lives, can be filed in Alachua County, FL. Grouping the cases all together helps them get heard as quickly as possible. In addition to setting a quick trial date, Hon. Donna Keim holds monthly case management meetings to help move the case along quickly.
Mctlaw is leading the way in this litigation and is committed to doing our part to get justice for those impacted by faulty Exactech medical hips, knees, and ankles. No matter what state you live in, we can help you file your claim in Florida and get representation from the law firm that made the consolidation of the cases possible.
DID YOU GET A LETTER FROM EXACTECH OR YOUR SURGEON?
Contact us right away for steps to preserve evidence and protect your rights.
What Should I Do if I Have a Recalled Exactech Hip Implant?
1. Make a follow-up appointment with your surgeon.
Exactech is asking surgeons to tell patients about the recall. You should make a follow-up appointment if you have not seen your surgeon in the past 12 months. Even if you don't have symptoms of premature failure, like osteolysis, it is essential to get routine exams to monitor your health if you have an Exactech hip.
2. Contact an attorney to help you preserve evidence in case you have a claim.
Every patient's situation is unique; our attorneys handle each client's case with the respect they deserve. There is a limited amount of time to file a claim for injuries from a defective Exactech hip replacement. Don't wait or you may run out of time.
Warning About Giving Your Information to Exactech
Exactech may tell you that they will cover your out-of-pocket medical costs. Be careful before signing or agreeing to any type of compensation from EXACTECH. You may be signing away your rights. Contact the attorneys at mctlaw BEFORE contacting the EXACTECH-BROADSPIRE Helpline if you can. Looking up your hip replacement serial number on the EXACTECH recall website may impact your rights. Contact our attorneys first.
What Are the Signs of Exactech Hip Replacement Failure?
Early wear of the Exactech GXL and other plastic liners can lead to severe complications like osteolysis (bone degeneration), joint loosening, tissue and muscle damage, and weakening or loosening of the hip implant. Symptoms of implant failure are
Hip pain
Stiffness
Limited range of motion/mobility
Difficulty walking
Source: University of Utah
Contact your doctor immediately if you're experiencing any of these symptoms. These hip replacement problems may require revision surgery.
Revision Surgery Needed for Hip Replacement Problems
Hip revision surgery is a surgery to fix or replace a bad hip implant that is dangerous to your health. Revision surgery is more complicated than the original hip replacement because it involves removing the bad implant.
Often a surgeon performs repairs on tissue, muscle and bone damage from the first device. That can mean removing the cement used to secure the implant, the tissue surrounding it, and the dead bone before the new hip replacement can be inserted.
It can be difficult to find a hip revision surgeon because this operation is difficult and complicated. We've put together a list of hip revision surgeons across the country who have treated our clients.


Search our list of hip revision surgeons by state to find one near you.
What To Consider When Hiring an Attorney To Represent You in Your Hip Replacement Lawsuit:
It's important to hire an attorney based on experience. The law firm you hire should have the financial resources to litigate against giant corporations that will try to derail your lawsuit. Mctlaw has the resources, expertise, technology, and knowledge to help you get the best possible outcome. Our firm is currently representing more than 500 people with defective hip replacements across the country.
Look at our map to see how many cases in each state we are representing.
Our firm does not sue orthopedic surgeons. This is because the problem is with the medical device and the manufacturers, sellers, and distributors who misled surgeons to believe the product was safe. Often your surgeon can help your case.
Mctlaw has focused its practice on defective hip replacement cases for over a decade.
Our attorneys are leading the litigation against hip makers across the country.
Our firm does not refer out Exactech cases. If we take on your case, we represent you.
Mctlaw represents you at no cost unless we recover money from a verdict or a settlement. If you don't get compensation, you owe us nothing.
Exactech's Gxl Connexion and Conventional UHMWPE Hip Replacement Problems
Exactech's GXL Polyethylene Acetabular Liner and their conventional UHMWPE hip liners are failing at a high rate and much earlier than the intended lifespan. Exactech is a Florida-based medical device manufacturer that sells its orthopedic products nationwide. The models that Exactech makes are part of a metal-on-polyethylene (MOP), or metal-on-plastic, hip implant.
Most metal-on-plastic hip replacements are the gold standard and can last 25+ years without issues. The plastic material has continually improved over decades of use, leading to less wear over time and longer-lasting replacements. Yet there seems to be a design flaw in Exactech's hip implant that differs from others of its kind.
According to research published in the May 2020 issue of The Journal of Arthroplasty, "historically, there has been excellent survivorship of total hip arthroplasty with newer implants expected to outperform prior generations" but "the Exactech Connexion GXL liner may be prone to a high rate of early failure from wear and severe secondary osteolysis. We recommend close surveillance of patients with this bearing surface."
Exactech marketed their hip replacement as more resistant to wear and fracture, yet Exactech's product is failing early and at a high rate, leading to serious health risks and potentially complex revision surgery. Mctlaw attorneys are investigating why the plastic material known to work well and considered a great medical advancement by many orthopedic surgeons is suddenly causing failure early and often in Exactech's plastic hip liners. Our attorneys are filing lawsuits against Exactech across the United States.
The Difference in Exactech's Plastic Hip Implants
The Plastic Used in Acetabular Liners
Materials used in hip replacements took leaps in technology since the 1990s and 2000s. The plastic of choice in acetabular hip liners is now cross-linked polyethylene. Cross-linked plastic is hit with gamma or electron beam irradiation that makes the plastic harder, and stronger, and reduces the wear of the hip implant. Vitamin E was added to the material in the mid-2000s, which further improved hip liner longevity. (Source: Current Orthopaedic Practice )
Exactech claimed that their Connection GXL hip liner was "enhanced," had longer wear, and was more durable, but Exactech's GXL hip implant is wearing down early. According to a study published in Arthroplasty Today, patients with the Connection GXL hip had severe plastic wear and osteolysis happen only 5 years after initial surgery. (Source: Early failure of a modern moderately cross-linked polyethylene acetabular liner)
Osteolysis From Hip Replacements
Osteolysis, or bone degeneration, is the damage and loss of bone. It's a common complication of a bad joint replacement that happens around the hip implant.
Bone loss with hip replacements is typically caused by hip insert wear and corrosion, which leads to hip implant loosening. According to an article in Rheumatology Network, "implant loosening resulting from aseptic osteolysis accounts for more than 75% of joint arthroplasty failure."
Early diagnosis and treatment can prevent serious injuries caused by osteolysis. MRIs, X-rays, and CT scans may be required to diagnose bone loss.
There are currently several Exactech medical implant device recalls. These recalls include:
If you have received one of these joint replacements, contact mctlaw for a free case review.
Content Reviewed by Ilyas Sayeg – Medical Product Liability Lawyer
Ilyas Sayeg is a partner at mctlaw working in the Firm's product liability and complex consumer protection practices representing clients with failing metal on metal hip replacements and recalled Exactech hip and knee implants. Mr. Sayeg represents "Davids" nationwide who are injured by defective medical products and deceptive business practices of the corporate "Goliaths" who put profit before safety. A passionate advocate, he takes pride in standing toe-to-toe against some of the largest companies in the world to help his clients seek justice. Mr. Sayeg is a member of the American Association for Justice.
This page was last updated:
Find out right now if you have a claim
Your case review is free. Don't wait to get help because it could hurt your case.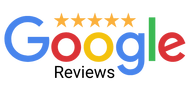 As an experienced leader in these types of lawsuits, we were confident the firm would have the expertise. However, what surprised us most was the high level of excellent customer service from the firm's staff!

Pat R.
I can't recommend this firm enough. They have an outstanding team that truly care for their clients…I have been awarded a fair six figure settlement.

Nate M.
When I say "they went to bat" for me…this Law Firm literally did just that. They persevered to bring the hard-nosed Manufacturer to settle and provide me some recompense for everything I had to endure which led to this suit.

Me'Chelle