Ilyas Sayeg is a partner at mctlaw working in the Firm's product liability and complex consumer protection practices. He is also a member of the Firm's attorney management team.
After earning his bachelor's degree in Communications from Florida State University, Mr. Sayeg worked for an advertising firm which allowed him to use his creativity. But he says that all changed quickly after he felt unfulfilled selling products instead of helping people. While driving home to Venice from Orlando, one day, reflecting on his future, Mr. Sayeg says a lightbulb went off, and he decided he wanted to go to law school to make a difference. He says the most rewarding part of his job is fighting for justice for his clients.
Mr. Sayeg's legal experience focuses on the intersection of technology, consumer protection law, and healthcare. Mr. Sayeg represents "Davids" nationwide who are injured by the defective medical products and deceptive business practices of the corporate "Goliaths" who put profit before safety. A passionate advocate, he takes pride in standing toe-to-toe against some of the largest companies in the world to help his clients seek justice.
Because corporate giants can misuse technology to hide (or even delete) electronic "smoking gun" evidence, Mr. Sayeg's practice also focuses on being ahead of the technology curve. He is a nationally respected leader in the space of "E-Discovery" (the electronic process of exchanging evidence in a lawsuit). He is an active member of Working Group 1 of the Sedona Conference, a key source of leading e-discovery jurisprudence, and a member of the Complex Litigation E-Discovery Forum.
Mr. Sayeg is a member of the American Association for Justice and a Top 40 Under 40 with the National Trial Lawyers. He is also active with the Sarasota County Bar Association, where he is particularly passionate about making the Bar more diverse. Having previously served on the executive board of the Young Lawyers Division, Mr. Sayeg presently serves as the Immediate Past Chair of the Council for Diversity and Inclusion. In 2019, Mr. Sayeg received the SCBA's President's Award for "Outstanding Leadership in the Establishment of the Council for Diversity and Inclusion." Mr. Sayeg was also selected by his peers to be a member of the John M. Scheb American Inns of Court, where he won the "President's Outstanding Service" Award.
Mr. Sayeg graduated with honors from the University of Miami School of Law. While there, he was invited to be part of a groundbreaking clinical partnership between its Law and Medical Schools. Helping treat veterans at the Miami VA Hospital as part of an interdisciplinary team of medical and legal professionals, Mr. Sayeg championed an innovative treatment plan for a stroke victim who, without such treatment, would have been assumed to be incompetent to make decisions for her care and finances. After that, this case study was published by the American Academy of Communication in Healthcare. Mr. Sayeg presented the novel approach to medical professionals worldwide at the International Conference on Communication in Healthcare.
Education
Bachelor of Science in Communication – Florida State University – 2007
Juris Doctor, Cum Laude – University of Miami School of Law – 2012
Bar Admissions
Florida
Middle District of Florida
Southern District of Florida
District of Columbia
Northern District of Texas
United States Court of Federal Claims
Practice Areas
Memberships and Honors
The National Trial Lawyers: Top 40 Under 40
Sarasota County Bar Association, Council for Diversity and Inclusion, Chair
2019 SCBA President's Award for Outstanding Leadership
Sedona Conference Working Group 1 – eDiscovery
Complex Litigation E-Discovery Forum
Other Product Liability Attorneys:
Find out right now if you have a claim
Your case review is free. Don't wait to get help because it could hurt your case.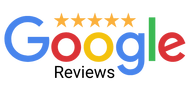 As an experienced leader in these types of lawsuits, we were confident the firm would have the expertise. However, what surprised us most was the high level of excellent customer service from the firm's staff!

Pat R.
I can't recommend this firm enough. They have an outstanding team that truly care for their clients…I have been awarded a fair six figure settlement.

Nate M.
When I say "they went to bat" for me…this Law Firm literally did just that. They persevered to bring the hard-nosed Manufacturer to settle and provide me some recompense for everything I had to endure which led to this suit.

Me'Chelle