Melissa Powell is Director of Employee Development for mctlaw. Her main focus is to ensure that each employee has the tools they need to be successful in the firm. Along with handling the firm's traditional human relations needs, she also works seamlessly with IT to implement new systems that push the boundaries of legal technology forward.
Melissa has been a part of mctlaw for over 10 years. Prior to becoming the Director of Employee Development, Melissa worked as a litigation paralegal in the product liability department. She successfully managed multiple litigations from the time of their inception, through the time of their resolution.
Outside of work, Melissa lives in Sarasota, FL with her husband Randy. They enjoy the outdoors and have a special love for the ocean. Melissa can often be found fishing offshore, kiteboarding in the bay, or escaping to the Florida Keys whenever is feasible.
Find out right now if you have a claim
Your case review is free. Don't wait to get help because it could hurt your case.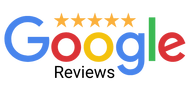 As an experienced leader in these types of lawsuits, we were confident the firm would have the expertise. However, what surprised us most was the high level of excellent customer service from the firm's staff!

Pat R.
I can't recommend this firm enough. They have an outstanding team that truly care for their clients…I have been awarded a fair six figure settlement.

Nate M.
When I say "they went to bat" for me…this Law Firm literally did just that. They persevered to bring the hard-nosed Manufacturer to settle and provide me some recompense for everything I had to endure which led to this suit.

Me'Chelle