SIRVA Shoulder Injuries and Rotator Cuff Tears
Understanding SIRVA and Rotator Cuff Tears: How the VICP and mctlaw Can Help You
One of the most severe forms of SIRVA is a rotator cuff tear.  SIRVA stands for "Shoulder Injury Related to Vaccine Administration." This injury happens when a vaccine is improperly injected into the shoulder joint or surrounding tissue. People with SIRVA can have severe pain, limited range of motion, and sometimes permanent damage. Symptoms can happen immediately or up to 48 hours after getting the vaccine.
IMPORTANT: COVID-19 Vaccine Injury Info
Rotator Cuff Tears: A Serious Form of SIRVA
Rotator cuff tears are particularly severe vaccine injuries. The rotator cuff is a group of muscles and tendons that surround the shoulder joint. These tissues help you lift and rotate your arm. When a rotator cuff tears because of how the vaccine needle was injected in your arm, you may experience intense pain, weakness, and a limited ability to move your shoulder.
How Does VICP Work for Rotator Cuff SIRVA Injuries?
If you've suffered a rotator cuff tear or another form of SIRVA, you might be eligible for compensation through the Vaccine Injury Compensation Program (VICP). Established in 1986, the VICP is a way for people with severe reactions to vaccines to get financial payouts for their injuries. Your VICP claim goes before a type of judge called a "Special Master." You could receive payment for medical expenses, lost wages, and pain and suffering if the judge determines your rotator cuff tear was caused by a vaccination.
Criteria for SIRVA Compensation
You must meet very specific criteria to be considered for a SIRVA claim under the Vaccine Injury Compensation program.
Timing: Symptoms generally need to appear within 48 hours of getting the vaccine.
Location: The pain and/or injury must be localized to the shoulder where the vaccine was given.
Duration: The injury must last for more than six months or required surgery within that time frame.
Documentation: You'll need medical records to prove the onset and duration of the symptoms are related to SIRVA.
Meeting these onset criteria is important for your claim to be considered valid under the VICP.
The Role of mctlaw in VICP Cases
You should have a vaccine injury lawyer represent you when dealing with a complex program like VICP. Our law firm specializes in representing clients in VICP cases across the country. We have a deep understanding of the program's rules and requirements, making it easier for you to navigate the system. Best of all, our services come at no cost to you. The VICP pays for our legal fees for you so it never comes out of your compensation.
Content Reviewed by Diana Stadelnikas – Vaccine Injury Lawyer
Diana L. Stadelnikas is a lawyer who represents vaccine injury clients and families across the United States. She is admitted to the Florida Bar and is a member of the bar of the United States Court of Federal Claims in Washington, DC. Ms. Stadelnikas has a Bachelor of Science Degree in Nursing. Diana was part of a pioneering team of pediatric surgical nurses at West Virginia University Medical Center.
This page was last updated on:
Find out right now if you have a vaccine injury claim
Your Case Review is Free. Don't Wait to Get Help Because There is a Deadline.
COVID-19 Vaccines are NOT Eligible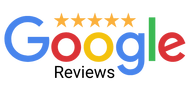 As an experienced leader in these types of lawsuits, we were confident the firm would have the expertise. However, what surprised us most was the high level of excellent customer service from the firm's staff!

Pat R.
I can't recommend this firm enough. They have an outstanding team that truly care for their clients…I have been awarded a fair six figure settlement.

Nate M.
When I say "they went to bat" for me…this Law Firm literally did just that. They persevered to bring the hard-nosed Manufacturer to settle and provide me some recompense for everything I had to endure which led to this suit.

Me'Chelle