California Vaccine Injury Lawyers
Understanding the Vaccine Injury Compensation Program
While vaccine reactions are rare, unexpected side effects can happen, potentially leading to injuries for people in California. In the event of severe vaccine reactions, it's essential to know that support is available.
Congress established the Vaccine Injury Compensation Program (VICP) in 1986 to compensate people who have experienced severe vaccine reactions and injuries. Over the years, the VICP trust fund has provided billions of dollars in payouts to thousands of individuals who experienced adverse reactions to vaccines.
COVID-19 Vaccine Injuries are NOT covered by the VICP.
How do I File a Vaccine Injury Compensation Program Claim in California?
The first step for people from California to file a vaccine injury claim is to hire an attorney who is licensed to practice in the Vaccine Court. 
The vaccine injury attorneys at mctlaw file your case and submit all evidence to the court, including expert witnesses and medical records.
Our team represents you throughout the process and advocates on your behalf. We will consult with your doctors and outside medical experts when necessary.
You can seek compensation if the vaccine's adverse effects meet the criteria set forth by the VICP whether you or your loved one received the vaccine as an adult, child, or a senior citizen.
To be eligible to file a claim, the effects of the vaccine injury must meet the following criteria:
The vaccine must be covered by the VICP.
The claim must be filed before the VICP's eligibility deadline.
The effects of the injury must last for more than 6 months after receiving the vaccine, or
Result in a hospital stay and surgery, or
Result in death.
If you live in California and believe you qualify for compensation, let our team of vaccine injury lawyers evaluate your case at no cost to you.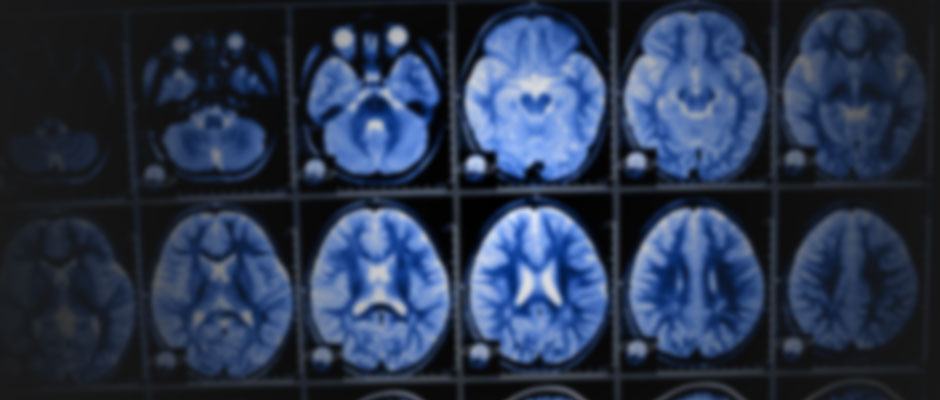 Find Out Right Now if You Have a Vaccine Injury Claim
Your case review is free. If we file your claim, you pay absolutely NO legal fees.
Case Results for California Vaccine Injuries
Our vaccine injury attorneys have won over $14 million for injured clients in California. These clients often experience severe vaccine injuries such as Guillain-Barré Syndrome and SIRVA (Shoulder Injury Related to Vaccine Administration). 
Other vaccine injuries experienced by clients in California include:
Adhesive Capsulitis
Connective Tissue Disease
Systemic Lupus Erythematosus
Myopathy
Polyneuropathy
Quadriparesis
Why Hire mctlaw Attorneys for Your California Vaccine Injury Case?
The lawyers at mctlaw have 25 years of experience practicing in the Vaccine Court and represent clients in all 50 states. 
Our legal team has won more than $300 million in compensation for our clients in the program.
We've also won the highest single financial award in the history of the vaccine program for one of our clients.
You can view a selection of our case results, with over 700 successful outcomes for our vaccine injury clients.
Proven track record of representing residents of California in the VICP
Do I Need to Hire an Attorney Near Me?
For California residents, ALL vaccine claims must be submitted to the U.S. Court of Federal Claims, commonly known as the Vaccine Court, located in Washington, D.C. These cases are not handled at local or state courthouses within California. Instead, they are filed in Washington, D.C., within the U.S. Court of Federal Claims, by attorneys who are members of the Court of Federal Claims Bar.
When seeking legal representation for vaccine injury cases, you should hire a vaccine injury lawyer with experience in the VICP rather than finding a personal injury lawyer near your location. This specialized experience ensures that your case is handled competently and within the parameters of the Vaccine Injury Compensation Program.
The VICP website lists about 200 vaccine injury lawyers practicing across the entire United States and 10 of those lawyers are from mctlaw.
Having Trouble Deciding Who Will Represent You in Your Vaccine Case?
We make it easy with our simple guide to choosing the right lawyer for your vaccine case.
What Vaccines are Covered by the Vaccine Injury Compensation Program?
The following is a list of vaccinations covered by the National Vaccine Injury Compensation Program:
Guillain-Barré Syndrome after a Vaccine or Flu Shot in California
Guillain-Barré Syndrome (GBS) is often associated with the flu vaccine. This condition involves the immune system mistakenly attacking the peripheral nervous system of the patient. The initial symptoms of GBS manifest as a tingling sensation in the hands and feet, gradually progressing inward until it leads to complete paralysis. These symptoms typically emerge within a few days to several weeks after vaccination, with the most common peak occurring around one to two weeks following vaccination.
GBS shares similarities with Chronic Inflammatory Demyelinating Polyneuropathy (CIDP), a condition where the body's immune system gradually damages the peripheral nerves. Additionally, GBS resembles Acute Inflammatory Demyelinating Polyneuropathy (AIDP), where the body attacks the myelin sheath surrounding the nerves.
SIRVA in California
SIRVA (Shoulder Injury Related to Vaccine Administration) encompasses various conditions that arise when a vaccine is improperly injected into the shoulder, either too high or too deep. Surprisingly, even with correct administration, shoulder injuries can still occur. These injuries can result in severe and enduring pain, limiting the shoulder's range of motion and potentially leading to shoulder-related problems such as Adhesive Capsulitis, torn rotator cuff, or Frozen Shoulder Syndrome. If you suspect SIRVA or any shoulder injury related to vaccine administration, it is crucial to seek medical attention promptly for proper diagnosis and treatment.
Content Reviewed by Anne Carrión Toale – Vaccine Injury Lawyer
Anne Carrión Toale, Esq. is a vaccine injury attorney at mctlaw. Anne helps vaccine injury clients get compensation from the National Vaccine Injury Compensation Program (NVICP) before the Vaccine Court in the United States Court of Federal Claims. Ms. Toale has served as past president of the Vaccine Injured Petitioners Bar Association, where she provided education and assistance to other attorneys throughout the United States practicing in the area of vaccine injury compensation.
This page was last updated on:
Find out right now if you have a vaccine injury claim
Your Case Review is Free. Don't Wait to Get Help Because There is a Deadline.
COVID-19 Vaccines are NOT Eligible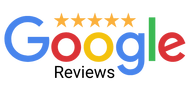 As an experienced leader in these types of lawsuits, we were confident the firm would have the expertise. However, what surprised us most was the high level of excellent customer service from the firm's staff!

Pat R.
I can't recommend this firm enough. They have an outstanding team that truly care for their clients…I have been awarded a fair six figure settlement.

Nate M.
When I say "they went to bat" for me…this Law Firm literally did just that. They persevered to bring the hard-nosed Manufacturer to settle and provide me some recompense for everything I had to endure which led to this suit.

Me'Chelle