Walt Bower serves as Director of Technical Operations for mctlaw.  Before coming to the Firm, Walt worked as the Director of Information Technology for a large financial services firm where he oversaw all aspects of IT, including the implementation of a hybrid cloud environment and helpdesk management solutions.  Walt has over 10 years of experience in Information Technology.
Walt joins us with a Bachelor of Science in Information Technology, as well as a Master's of Science in Library and Information Science, both from Florida State University. He served as a Teaching Assistant at Florida State University for two years, engaging with students majoring in Information Technology and assisting with coursework and guidance. Walt is a current board member of the Florida State University College of Communication and Information Leadership Board. He lives in Sarasota and spends his free time pursuing his interests in technology, education, traveling, and volunteering in the community.
Contact Us Now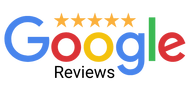 As an experienced leader in these types of lawsuits, we were confident the firm would have the expertise. However what surprised us most was the high level of excellent customer service from the firm's staff!

Pat R.
I cant recommend this firm enough. They have an outstanding team that truly care for their clients…I have been awarded a fair six figure settlement.

Nate M.
When I say "they went to bat" for me…this Law Firm literally did just that. They persevered to bring the hard-nosed Manufacturer to settle and provide me some recompense for everything I had to endure which led to this suit.

Me'Chelle
Click Here to read our Client Testimonials