Elena Siamas is a Paralegal in the Washington, DC office of the mctlaw firm, where she focuses on helping clients file their claims in the Vaccine Injury Compensation Program.
She earned a bachelor's degree in Political Science from Seattle University and a paralegal certificate from Edmonds College.
Ms. Siamas was born and raised in Seattle, WA., where she was involved in local politics before entering the legal field. She worked for the Seattle Public Library and the Seattle Mayor's attorney. The most rewarding part about her job, she says, is collaborating with the other staff at mctlaw, not just those in her office but also those in Seattle, WA, and Sarasota.
A few years ago, Elena had the amazing opportunity to study abroad in Berlin for six months, which inspired her to learn German. In her free time, Elena plays the bass guitar and writes poetry.
EDUCATION:
• Bachelor's Degree in Political Science, Seattle University
• Paralegal Program, Edmonds College
Find out right now if you have a vaccine injury claim
Your Case Review is Free. Don't Wait to Get Help Because There is a Deadline.
COVID-19 Vaccines are NOT Eligible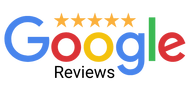 As an experienced leader in these types of lawsuits, we were confident the firm would have the expertise. However, what surprised us most was the high level of excellent customer service from the firm's staff!

Pat R.
I can't recommend this firm enough. They have an outstanding team that truly care for their clients…I have been awarded a fair six figure settlement.

Nate M.
When I say "they went to bat" for me…this Law Firm literally did just that. They persevered to bring the hard-nosed Manufacturer to settle and provide me some recompense for everything I had to endure which led to this suit.

Me'Chelle