Biomet M2a Hip Replacement Lawsuits and Settlements
What is Wrong with the Biomet M2a Magnum Hips?
The Biomet M2a 38 and the M2a Magnum are metal on metal hip implants with a history of serious complications. Problems reported by patients are due to the metal head (or the "ball") and the metal cup rubbing together. This leads to the implant releasing cobalt and chromium debris.  This metal debris has been linked to health problems like: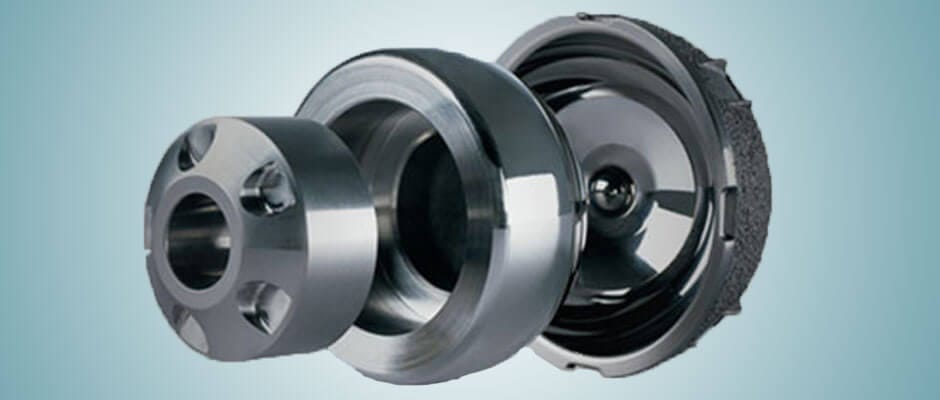 5 Steps to Take Now if you Have a Biomet M2a Metal on Metal Hip
1. See Your Doctor for a Follow-Up Exam – Even if you Don't Have Symptoms
Ask your orthopedic surgeon if he or she is aware of the research on Biomet hips and:
The latest research is available to read here.
Metal on Metal hip patients may want to request a MARS MRI, or CAT scan of their hip.  These tests look for pseudotumors or adverse reaction to metal debris ARMD.  However, even if you don't have any symptoms, you still may have problems related to your metal hip. Doctors may not know to look for a MoM hip problem if you don't have symptoms.
Ask your doctor to test your blood for high levels of cobalt or chromium.  Friction between the metal cup and ball rubbing together can cause metal particles to rub off and enter your bloodstream.  This is sometimes a sign of metallosis, which can cause devastating medical conditions.
2. Hire an Attorney BEFORE Revision Surgery, if Possible
It is extremely important to preserve removed Biomet M2A and Magnum metal-on-metal hip replacements for evidence.
It's important to preserve pathology specimens.  These document the amount and effect of the metal debris generated by the metal on metal hip replacement.
Maglio Christopher & Toale, P.A. is a leader in obtaining and preserving such evidence. We can help your surgeon retrieve and store the device and specimens.
If you already had revision surgery, don't worry.  Our attorneys will likely still be able to recover evidence from your procedure.  That's why we work as a team with your orthopedic surgeon.
3. Get a Copy of Your Hip Implant Records
Your hip implant record is a key piece of evidence in your case.  Ask your surgeon to give you a copy of the implant record and the operative notes.  Click here to see a replica of an implant record.
The implant record is a piece of paper with stickers on it. These labeled stickers are removed from the hip implant packaging before surgery.
The stickers will show what brand of hip device you have and should also include a barcode or serial numbers.
Implant records also typically include the patient's name, surgery date, and the hospital where the replacement surgery was performed.
What if I Have Trouble Getting These Medical Records?
These are your personal medical records and you have a right to a copy of them.
The Biomet hip replacement attorneys at Maglio Christopher & Toale, P.A. can help you collect and review these medical records in order to preserve evidence for a claim.
Please contact us immediately to begin a case evaluation. You can call us at (888) 952-5242 or fill out our form below.
4. Report Your Problem to the FDA
There is a way to help bring these issues to the attention of the FDA, but there is:  Report your adverse metal on metal hip experience to the FDA by filling out a MedWatch form.
Hip manufacturers are required to report all hip failures to the FDA, however they often find loopholes to keep this data hidden.
If the FDA doesn't have accurate reporting of patients experiencing serious complications, then neither does your surgeon.  Doctors rely on FDA data to diagnose problems and know when a specific type of hip implant experiences issues.
Don't let the hip implant makers brush your information under the rug. Most people don't know that you can self-report problems, but the FDA needs to hear from you.  Empower yourself against these huge corporations who put profits above your health.
It's simple to fill out the form.  More importantly, it's a good way to make your voice heard.
5. Sign the Petition Demanding the FDA Recall the Biomet Magnum & M2a Hips
Demand the FDA do its job and recall the Biomet Magnum and M2a-38 metal on metal hip replacements. Why? Because these hip replacements are causing heavy metal poisoning resulting in tissue destruction, pseudotumors, bone deterioration, and heart failure. Patients and surgeons have been left in the dark. Zimmer-Biomet has known of these problems for years. The company even recalled these hip replacements in other parts of the world, but not here. Zimmer-Biomet has failed to warn patients and surgeons in the United States of the heavy metal poisoning. Demand the FDA do its job and recall this dangerous product. Patients and surgeons must be warned of the risks!
Our Extensive Legal Experience in Metal-on-Metal Hip Litigation
Biomet Magnum M2a Metal on Metal Hip Replacement Litigation Timeline
In extensive arguments with Biomet, Maglio Christopher and Toale, P.A., convinced the court that Biomet's search protocols for the MDL documents were so poor that they resulted in the production of a large number of useless and irrelevant documents. These only

Read More »
Biomet Sends Warning Letters to Surgeons in Europe
In April 2016 the company sent letters to surgeons in Europe admitting the M2a hip had a higher than expected revision rate. The warning is called a Field Safety Corrective Action and is based on data collected by the National Joint Registry for England, Wales and Northern Ireland. However, Biomet sent NO similar warnings for U.S. surgeons to follow up with their patients.
Biomet Issues "Hazard Alert" for M2a Hip Implants in Australia
Biomet stopped supply and sales of its M2a hip replacement components and canceled them from the Australian Register of Therapeutic Goods (ARTG). In February 2015, Biomet issued a "hazard alert" for these metal on metal (MoM) components because the Australian Orthopaedic Association has data showing a much higher than expected revision rate.
Attorney Anne Toale (pictured to the right) Presented to Anne Toale for your service as the President of the Vaccine Injured Petitioners Bar Association 2017-2018

Read More »
Every year a select group of attorneys from around the country gather in Washington, DC for the annual Vaccine Injured Petitioners Bar Conference.  MCTLaw is

Read More »
Altom Maglio giving final remarks MCTLaw attorneys Jessica Olins and Danielle Strait Anne Toale discussing "on-table" and "off-table" vaccine injury claims Jessica Olins discussing attorneys

Read More »
NBC's newest medical drama, New Amsterdam, took on the metal on metal hip crisis in one of its storylines this week.  The season 3, epsiode 3 show

Read More »
If you have a Metal-on-Metal (MoM) hip implant, you may have heard the term "revision surgery" before. But what is revision surgery, and how can

Read More »
Attorney Altom M. Maglio was elected to lead a group focused on the ongoing litigation against Johnson & Johnson over the company's Pinnacle and ASR metal on

Read More »