Wright Medical Conserve Metal on Metal Hips
Wright Medical Conserve Hip Settlement
1,292 patients with Wright Medical Conserve hips can expect to receive a cash settlement.  On November 1, 2016, the Wright Medical Group announced a $240 million dollar settlement agreement for specific cases involving the Conserve, Dynasty, or Lineage metal on metal hip replacements.  There is no base award amount specified and not ALL patients are covered by this settlement.
Who is Eligible for the Settlement?
You must have a currently pending or tolled case in the U.S. Multi-District Litigation No. 2329 (MDL), or in California's Judicial Council Coordination Proceeding No. 4710 (JCCP).
You had revision surgery within 8 years of the original implantation.
Your claim does not have a statute of limitations issue.
If BOTH hips were revised, they will count as 2 separate claims.
95% of the patients filing these claims MUST agree to this settlement, otherwise, settlement payments will NOT happen.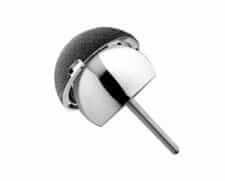 What if you Don't Qualify for the Settlement?
As of September 2016, the company estimates that there are about 600 claims that DO NOT qualify and another 700 claims NOT eligible because they have NOT undergone revision surgery yet.
Wright Medical lawyers say they will "vigorously defend metal-on-metal hip claims" that are NOT part of this agreement. That's why you need an aggressive and experienced attorney to represent you. Contact Maglio Christopher & Toale Law Firm now for a free case evaluation: 888-952-5242.
Patients who don't qualify for the settlement face an uncertain future. These implants were designed to last for over a decade, but many patients are having serious medical complications after only a few years. If you are one of these patients, please contact our attorneys as soon as possible to learn about your options. Fill out the form below or call 888-952-5242.
Complications from Metal on Metal Hips