FDA Recalls Profemur Hip Stems
URGENT NEWS: The FDA has issued a Class 1 recall of certain Wright Medical Profemur modular-neck stems. The recall is due to an unexpectedly high number of patients across the U.S. who have reported a snapping, or fracture, of their Profemur hip system at the stem.
The FDA describes a class 1 recall as "the most serious type of recall and involves situations in which there is a reasonable probability that use of these products will cause serious adverse health consequences or death."
"He felt like he got shot again."
How one of our clients, a former police officer who was shot in the line of duty, described the feeling when his Wright Medical Profemur hip stem snapped.

Wright Medical Profemur Modular Stem Fractures
The photo on the left is a graphic example of a Profemur stem fracture. These fractures happen to people suddenly and without warning. Additionally, the FDA says there's no way to predict who will suffer a fracture based on patient history, exam, X-ray, MRI or CT scans.
Why are Hip Replacement Stem Fractures so Severe?
The fractured stem (also called the "neck") is usually tightly fixed into place within the femur because bone grows around the stem. Furthermore, when it breaks, bends, or fractures, the surgeon may have to peel or chisel out the entire stem from your bone.
One surgeon described the procedure to our attorneys as being similar to peeling a banana. But in this case, the actual bone is peeled away from the metal stem inside. Once the broken stem is out, the surgeon wraps the peeled flaps of the femur around a new metal stem and then wires the whole thing together.
Even if the surgeon doesn't need to use such brutal force to remove the stem, any unnecessary re-surgery of a hip replacement involves significant pain, immobility, and a very long recovery.
Fractured hip stem cases are extremely severe because it is so difficult to repair the damage around the bone when removing the broken Profemur stem.
Symptoms of Hip Stem Fracture
A complete fracture of a hip replacement stem or neck is instantly apparent. You'll feel severe pain as soon as you put pressure on the broken implant.
You may notice that the implant feels loose inside your hip area.
Patients may have trouble standing or walking, especially if the fracture is severe.
You will likely feel intense pain and discomfort immediately after the stem fractures.
What is Different About the Profemur Hip System?
The Wright Medical Profemur stem includes an additional component from a standard hip replacement, a modular neck. This neck connects the head or ball with the stem that is implanted into the patient's femur.
There are 4 types of Wright Medical Profemur stems that utilize these modular necks that have experienced fractures:
PROFEMUR Gladiator, PROFEMUR Renaissance, PROFEMUR TL, and PROFEMUR Z
Contact mctlaw
If you have had a Profemur hip stem fracture, speak with an attorney experienced in this problem as soon as possible. You can contact the lawyers at mctlaw at (888) 952-5242 or fill out the online form below.
Content Reviewed by Ilyas Sayeg – Medical Product Liability Lawyer
Ilyas Sayeg is a partner at mctlaw working in the Firm's product liability and complex consumer protection practices representing clients with failing metal on metal hip replacements and recalled Exactech hip and knee implants. Mr. Sayeg represents "Davids" nationwide who are injured by defective medical products and deceptive business practices of the corporate "Goliaths" who put profit before safety. A passionate advocate, he takes pride in standing toe-to-toe against some of the largest companies in the world to help his clients seek justice. Mr. Sayeg is a member of the American Association for Justice.
This page was last updated:
Find out right now if you have a claim
Your case review is free. Don't wait to get help because it could hurt your case.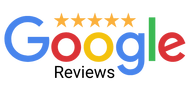 As an experienced leader in these types of lawsuits, we were confident the firm would have the expertise. However, what surprised us most was the high level of excellent customer service from the firm's staff!

Pat R.
I can't recommend this firm enough. They have an outstanding team that truly care for their clients…I have been awarded a fair six figure settlement.

Nate M.
When I say "they went to bat" for me…this Law Firm literally did just that. They persevered to bring the hard-nosed Manufacturer to settle and provide me some recompense for everything I had to endure which led to this suit.

Me'Chelle