EXACTECH ANKLE RECALL AT NY HOSPITAL FOR SPECIAL SURGERY
NY Hospital for Special Surgery Sends Recall Letters to Exactech Vantage Ankle Replacement Patients
The Hospital for Special Surgery in NYC sent letters to current and former patients warning them about a recall of the Exactech ankle replacements.
The letter says that some patients are having problems with the VANTAGE Fixed-Bearing Polyethylene Liner Component and VANTAGE Mobile-Bearing Polyethylene Liner Component. The implants are at risk of wearing out much earlier than expected. The vacuum bags used to store the inserts may have been exposed to oxygen and could cause the implant to wear out.
If you received one of these letters from HSS, contact us immediately to preserve evidence and protect your rights.
WARNING ABOUT CONTACTING EXCATCH-BROADSPIRE FOR OUT OF POCKET COSTS
Exactech wants you to contact their helpline, but the information you give them could hurt your case if you choose to file a claim. You could be signing your rights away. Contact the lawyers at mctlaw first if you received a recall letter from HSS. We can request your medical records on your behalf and review them to see if you have a claim. And we do this at no cost and at no obligation to you.
Received a Warning Letter from Hospital for Special Surgery?
Contact us now about your Exactech Ankle Replacement. We can help you preserve evidence and protect your rights.
What is Wrong with Exactech Vantage Ankle Replacements?
Exactech admitted that the vacuum bags used to store the liners were not correctly packaged before surgical use and that about 80% of their inserts manufactured since 2004 could be defective.
The bags should have two layers. The bags did NOT include a second layer of ethylene-vinyl alcohol that helps enhance oxygen resistance. This could cause air to enter the package and lead to a chemical process called oxidation. When exposed to oxygen, the liner may corrode.
With daily use in the body, the oxidized plastic liner can degrade and release particles into the body that cause tissue damage, pain, swelling, and other symptoms. Now patients are finding that their Exactech ankle implant needs revising after a few years when they should last for 20 years.
Exactech worked closely with the Hospital for Special Surgery to research and develop joint replacements.
Exactech and HSS have a partnership to research and design joint restoration replacements.
WHAT TO ASK A LAWYER ABOUT FILING A RECALLED EXACTECH ANKLE CLAIM
It's essential to hire an attorney based on experience. The law firm you hire should have the financial resources to litigate against giant corporations that will try to derail your lawsuit. mctlaw has the resources, expertise, technology, and knowledge to help you get the best possible outcome.
The attorneys at mctlaw do not sue orthopedic surgeons. The problem is with the medical device and the manufacturers, sellers, and distributors who misled surgeons to believe the product was safe. Often your surgeon can help your case.
Mctlaw has focused its practice on defective joint replacement cases for over a decade.
Our attorneys are leading the litigation against artificial joint makers across the country.
Our firm does not refer out Exactech cases. If we take on your case, we represent you.
Mctlaw represents you at no cost unless we recover money from a verdict or a settlement. If you don't get compensation, you owe us nothing.
Watch for Possible Symptoms of a Defective Exactech Ankle Replacement
Symptoms of polyethylene wear are usually related to bone loss or excessive particle debris released from the degraded liner.
But some people may suffer bone loss, also called osteolysis, without any symptoms at all.
Make sure you contact your doctor to see if you need to monitor your implant for potential future issues, even if you don't have symptoms now.
Symptoms to watch for include:
Clicking on your ankle
Inability to bear weight
Instability
Noises such as grinding coming from the implant
Pain while walking
Swelling in the joint
If you have any of these symptoms, contact your doctor right away. They can discuss treatment options, including potential revision surgery to replace the defective insert or the entire device.
Most importantly, call the team at mctlaw to review your case. The lawyers at mctlaw filed some of the first cases in the country against Exactech and are in the beginning stages of investigating these claims.
Content Reviewed by Ilyas Sayeg – Medical Product Liability Lawyer
Ilyas Sayeg is a partner at mctlaw working in the Firm's product liability and complex consumer protection practices representing clients with failing metal on metal hip replacements and recalled Exactech hip and knee implants. Mr. Sayeg represents "Davids" nationwide who are injured by defective medical products and deceptive business practices of the corporate "Goliaths" who put profit before safety. A passionate advocate, he takes pride in standing g toe-to-toe against some of the largest companies in the world to help his clients seek justice. Mr. Sayeg is a member of the American Association for Justice.
This page was last updated:
Find out right now if you have a claim
Your case review is free. Don't wait to get help because it could hurt your case.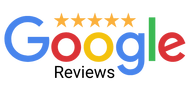 As an experienced leader in these types of lawsuits, we were confident the firm would have the expertise. However, what surprised us most was the high level of excellent customer service from the firm's staff!

Pat R.
I can't recommend this firm enough. They have an outstanding team that truly care for their clients…I have been awarded a fair six figure settlement.

Nate M.
When I say "they went to bat" for me…this Law Firm literally did just that. They persevered to bring the hard-nosed Manufacturer to settle and provide me some recompense for everything I had to endure which led to this suit.

Me'Chelle