MCT Law Welcomes Attorney and FIFA Soccer Referee Christina E. Unkel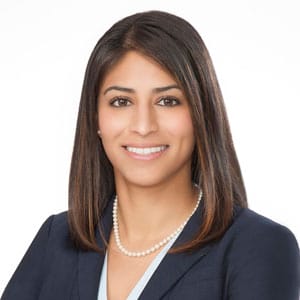 SARASOTA, FL — (January 23, 2015) – Mctlaw announces the addition of attorney Christina E. Unkel. Ms. Unkel comes to the Firm with an impressive background in both the legal and professional sports worlds and will focus her practice on business law and complex litigation.
Unkel is currently an active FIFA Soccer (football) referee and officiates professional matches internationally. Her experience in the sports industry includes working with athletes, coaches, agents, and international businesses at the prestigious sports training center, IMG Academies.  She was an NCAA scholarship-athlete herself and currently acts as a legal representative to student-athletes navigating NCAA eligibility requirements.
Ms. Unkel's legal experience includes complex civil litigation matters, multi-million dollar settlements, administrative hearings with state entities, and telecommunication issues.  Unkel graduated from Stetson College of Law with a concentration in Advocacy and was a recipient of the William F. Blew Pro Bono Service Award. "We are pleased to welcome Christina Unkel to mctlaw," says Managing Partner Altom Maglio. "Ms. Unkel's addition is part of our firm's continued growth to better serve our business and complex litigation needs."
Ms. Unkel is a member of the Judge John M. Scheb Inn of Court and the Sarasota County Bar Association ("SCBA"). In the SCBA, she serves as the Chair of the SCBA Awards Committee, Chair of the SCBA Diversity Committee, and sits as a Board Director for the SCBA Young Lawyers Division. Additionally, Mrs. Unkel has recently served as the President of the Sarasota Area Sports Alliance, as an Adult Partner with Sarasota's Community Youth Development, and as an advisory board member of the Visit Sarasota, Sarasota County Sports Commission. Mrs. Unkel was born in San Diego, California, and raised in Cape Coral, Florida. She now resides with her husband in Sarasota, Florida. Mrs. Unkel is fluent in Spanish.
Unkel will work out of the firm's Sarasota, Florida office. She is admitted to practice before the courts of the State of Florida, the United States District Court for the Middle District of Florida, and the United States Court of Federal Claims in Washington, D.C. In addition to representing mctlaw clients in complex litigation, Ms. Unkel also represents athletes, coaches, and teams in the business of sports.
About mctlaw
Mctlaw is a national complex litigation firm with 18 attorneys and offices located in Sarasota, FL, Washington, D.C., and Seattle, WA. The firm's practice areas include vaccine injury compensation, defective metal on metal hip replacement litigation, construction and commercial law, qui tam, and federal takings. For more information, you can contact us at 888.952.5242
or 
www.mctlaw.com
.