Sarasota Legacy Trail
If you own property next to The Legacy Trail extension, the federal government could owe you money.
Sarasota Legacy Trail – Rails to Trails Conversion
If you own property next to the railroad tracks that will become the Legacy Trail Extension, you could be eligible for compensation from the federal government over the conversion of the railroad right-of-way to a recreational trail. The attorneys at mctlaw would like to represent you in getting that compensation.
Frequently Asked Questions About the Legacy Trail Conversion
No, your property rights claim will be filed against the federal government. The federal government is responsible for compensating you for any property taking as federal law provides for the conversion of the railroad right-of-way to a recreational trail.
Design and construction of a recreational trail are typically done at the local level and are not impacted by a federal suit. By filing a claim, you are not stopping the recreational trail from being built, but simply seeking just compensation from the federal government for your property that is being taken to construct the trail on the abandoned railroad right-of-way.
Our firm works on a contingency basis, so there is no cost to you unless you win. The fee arrangement is laid out in paragraph 2 of the retainer agreement. If you'd like more information, feel free to reach out to us.
There is no guarantee that you will recover damages. If you do recover damages, the amount you receive will be based on a variety of factors individual to each parcel and property owner. Contact us so we can discuss your specific property.
Most of the legal proceedings will be conducted at the United States Court of Federal Claims in Washington, D.C., where our firm has an office located three blocks away from the Court. However, when it comes time for trial it may take place in Washington, DC or in Sarasota.
If you file a claim, your involvement will vary at different stages of the litigation. There may be times when you hear from us frequently and need to assist us, such as when we are gathering initial information.
We will keep you updated on important developments in your case. You are also welcome to contact us for a status update on your case if you have not heard from us.
If you have any questions or want to schedule a meeting with our attorneys in our downtown Sarasota office, call 941-952-5242 or fill out the form below. There is no cost to review your case and no obligation to retain our legal representation.
---
Contact Us Now for a Free Legacy Trail Case Evaluation
Why Choose mctlaw?
Mctlaw is a LOCAL Sarasota-based law firm.
Our office is in downtown Sarasota on Main Street, but our attorneys practice law in the U.S. Court of Federal Claims in Washington, DC, which is where the Legacy Trail cases are heard.
Our law firm supports Rails-to-Trails conversions because they add value to neighborhoods and turn unused strips of land into productive community park areas.
Filing a Legacy Trail claim does NOT stop or impact this process. We are simply asking the federal government to fairly compensate adjacent landowners for their property based on your constitutional rights
Meet our Rails-to-Trails Legal Team
---
Talis Abolins, Attorney
Talis is a local attorney practicing in Pierce and Thursday Counties, as well as throughout Washington. He served as a Washington State Assistant Attorney General for 14 years before entering private practice. Talis is a native Washingtonian and 4 generations of his family hail from Pierce County.
---
Altom M. Maglio, Attorney
Altom ("Al" and "Tom" combined – the names of his grandfathers) Maglio represents individuals across the United States in complex civil litigation. Mr. Maglio founded mctlaw in 1999 to represent people and not corporations or big government. Today Mr. Maglio serves as the managing partner of the Firm, which actively represents clients involved in complex litigation in all 50 states and all U.S. territories. Altom is the President-elect of the United States Court of Federal Claims Bar Association and has been actively involved in the bar of the Court of Federal Claims for many years.
The Legacy Trail Extension
The expansion of the Legacy Trail will pick up where the current trail ends, at Culverhouse Nature Park, and extend north into downtown Sarasota, ending at Payne Park, just south of Fruitville Road.
This expansion of the Legacy Trail will provide access from downtown Venice to downtown Sarasota, and will greatly improve the system of trails throughout Sarasota County.
The expansion will span approximately 7.5 miles
Along the extension, shelters will be placed along each mile of the trail with trailheads being spaced about every 2 miles.
Other features would include restroom facilities, benches, bike racks, lockers, scenic rest areas, and Wi-Fi at trailheads.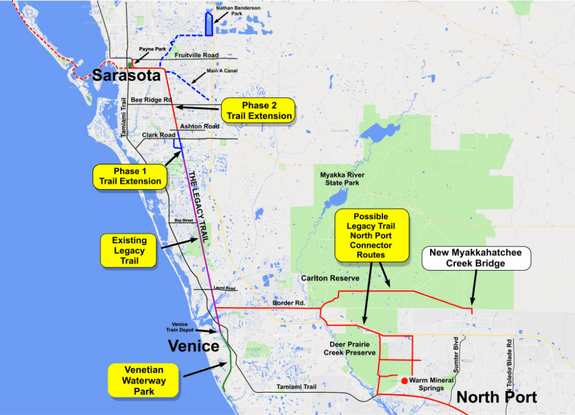 Timeline of Legacy Trail Railroad Conversion to this Point
October 2020 – Construction begins
August 2020 – Construction starts on Segment 1. Clearing of trees and mowing of vegetation begins on Segments 2 and 3
July 2020 – Groundbreaking ceremony for Segment 1
January 2020 – Seminole Gulf Railway removes the tracks and railroad crossing signals from the extension.
Sept. 2019 – The Sarasota County Commission approved an agreement with Jon F. Swift, Inc. as the project's construction manager. The railroad company is currently removing the railroad tracks along the corridor.
June 2019 – Sarasota County acquired the rail corridor for the Legacy Trail extension.
May 2019 – The Surface Transportation Board approved the county's request for interim trail use. This allows Sarasota county to use the railroad corridor as a trail.
April 2019 – Legacy Trail extension added to Sarasota County's Capital Improvements Plan
December 2017 – The Surface Transportation Board issued a Notice of Interim Trail Use, allowing Sarasota County and Seminole Gulf Railway a 180-day period to engage in negotiations for the purchase of the right-of-way for public trail use.
March 2008 – Sarasota County opens the 12.5-mile-long Legacy Trail for public recreational use. The trail runs from Clark Road in Sarasota to Center Road in Venice. It is estimated that more than 100,000 people use the Legacy Trail each year.
December 2004 – Sarasota County, in partnership with The Trust for Public Land, purchases the 100-foot wide CSX railroad corridor between Venice and South Sarasota for $11.75 million.
Seaboard Air Line Railway – A Few Historical Points
The first passenger train ran on the Seaboard Air Line Railway's newly built Sarasota to Venice extension on November 12, 1911.
The Venice Train Depot, which is the southern endpoint of the Legacy Trail, was opened in 1927. Sarasota County purchased the Depot and restored it for historic tours and public education in October 2003.
Ringling Bros. and Barnum & Bailey Circus used Seaboard Air Line Railway to reach its winter headquarters in Venice from 1960 until 1992.
Find Out Now if You Have a
Legacy Trail Claim
Your case review is free. There is a deadline to file your case. Let us review your property records.
Rails-to-Trails Land Taking
In 1983, Congress amended the National Trails System Act, which is also known as the Rails-to-Trails Act. The Act grants the federal government the authority to turn abandoned railroad right-of-ways into a nationwide system of recreational trails. The Act includes a program that lets railroad companies transfer the land under their railroad tracks to organizations, cities, or individuals who will convert it into recreational trails for public use. In order to transfer this land, the federal government, through the Rails-to-Trails Act, puts into motion a "taking" of the abandoned railroad corridors, which likely would have reverted to the adjoining landowners.
Typically this is how the process occurs:
A railroad company abandons or stops using a railway corridor.
The federal government "takes" that land back for another use, such as a community recreation trail.
Private property owners adjacent to the land can demand to be fairly paid for that transfer of property since they're not getting it back.
The property owner files a lawsuit against the federal government in the U.S. Court of Federal Claims in Washington D.C. asking for "just compensation" for the taking of his or her land.
What's unusual in Rails-to-Trails land seizures is that the federal government takes what appears to be the railroad's track for public use, but you may actually own the land under the tracks and thus be entitled to compensation.
What is the U.S. Court of Federal Claims
The United States Court of Federal Claims is headquartered in Washington, D.C. but it hears cases against the federal government that originates anywhere in the country, including Rails-to-Trails cases. It generally handles cases asking for more than $10,000 in compensation from the U.S. government. To make it easier for plaintiffs, judges can hold trials at local courthouses in the area where the dispute is located. That means you could go to trial in your hometown instead of traveling to Washington D.C.
Our Legal Experience in the Court of Federal Claims
Very few attorneys in the United States work in the Court of Federal Claims regularly. All of the Rails to Trails lawyers at mctlaw are admitted to practice in the Court. Over the past 15 years, the firm has represented hundreds of clients in cases before this Court.
Just Compensation and What it Means for Property Owners
The federal government has a constitutional right to take your private land for public use. Sometimes the government takes away land to widen a highway or create a recreational trail for the benefit of the entire community. When this happens, landowners are protected by the Fifth Amendment to the Constitution. There's a section of the Fifth Amendment known as the "Just Compensation Clause" and it requires the federal government to pay landowners fair market value for any property taken. The Supreme Court has defined fair market value as the most probable price that a buyer with full knowledge of the property's attributes, both good and bad, would be willing to pay.
Our law firm supports Rails-to-Trails conversions across the country because they add value to neighborhoods and turn unused strips of land into productive community park areas.
In Rails-to-Trails conversions, if your property is next to the former railway, the government may owe you money for the section of land that makes up the new trail. You may still hold title to the land even though you don't have use of the land or even realize you had an ownership interest in the land.
The federal government can take land for a number of reasons, including:
Environmental and Natural Resource Issues
Limiting Grazing
Rails-to-Trails Conversions
Over the last 15 years, thousands of property owners have filed Rails-to-Trails claims against the federal government in more than 150 trail projects.
This page was last updated: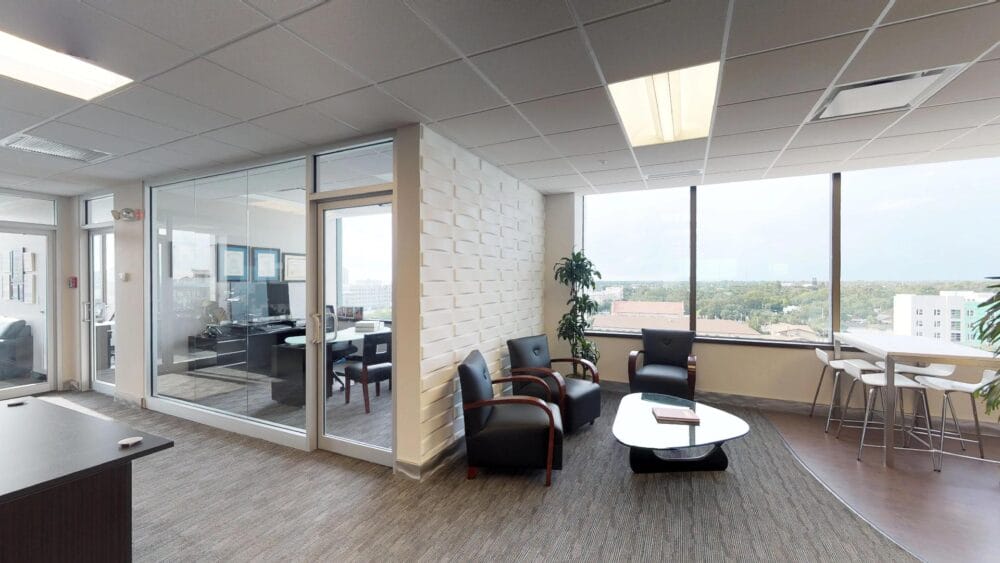 Contact Us Now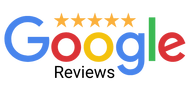 As an experienced leader in these types of lawsuits, we were confident the firm would have the expertise. However, what surprised us most was the high level of excellent customer service from the firm's staff!

Pat R.
I can't recommend this firm enough. They have an outstanding team that truly care for their clients…I have been awarded a fair six figure settlement.

Nate M.
When I say "they went to bat" for me…this Law Firm literally did just that. They persevered to bring the hard-nosed Manufacturer to settle and provide me some recompense for everything I had to endure which led to this suit.

Me'Chelle