What is the Status of the Biomet Hip Litigation?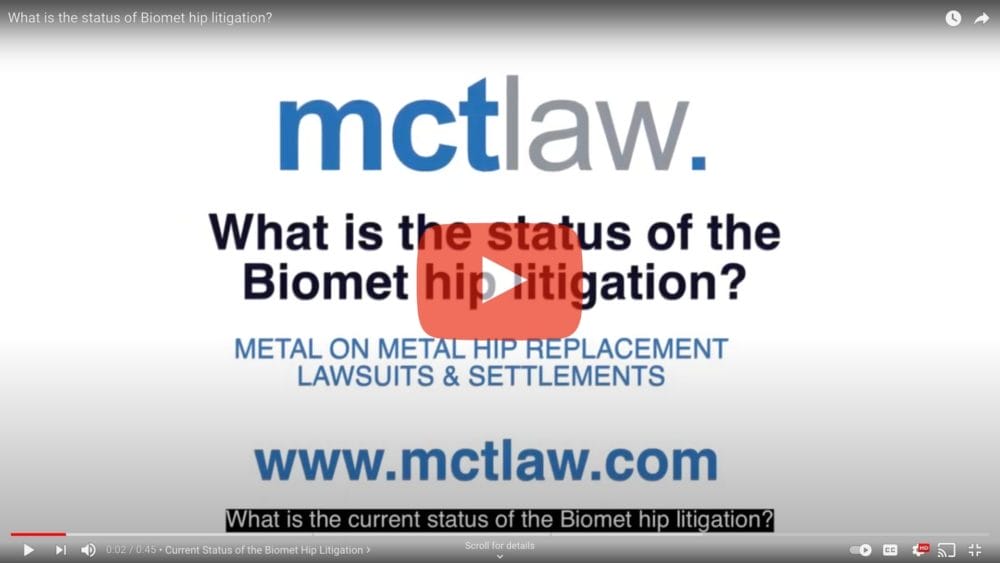 mctlaw Attorney Michael Cowgill explains the status of the Zimmer Biomet Litigation. To date, Zimmer Biomet is the only metal-on-metal hip manufacturer that has yet to face a jury in trial.
"We're looking forward to finally having our day in court for our clients," says Cowgill.
In May, mctlaw and its' co-counsel will face Biomet in trial. mctlaw Attorneys have almost 20 trials scheduled for clients throughout the next two years, the first one begins in May 2020 in King County, Washington State