Asbestosis Lung Disease from Asbestos Exposure
Asbestosis Lawsuits and Settlements from Asbestos Exposure
Asbestosis is an incurable and progressive lung disease. It can take decades to show symptoms and it's usually caused by exposure to asbestos. Along with physical pain, the disease brings financial hardship and an increased risk of deadly medical complications. Often, the victims of asbestosis from exposure may be eligible for compensation.
Filing an Asbestosis Claim or Lawsuit
If you've been diagnosed with asbestosis, you may be able to get compensation. However, the amount you receive from a trust fund could be lower than for other asbestos related diseases, like mesothelioma. Your attorney will have to show that there is enough medical evidence to support a higher settlement or payout amount.
There are other ways to go after compensation for asbestosis besides a lawsuit. Many companies have established bankruptcy trust funds where you can file a claim for compensation. The Veteran's Administration also offers disability benefits for eligible veterans exposed to asbestos while in the service
Our Qualifications to Represent You in an Asbestos Exposure Case
We Are Nationally Recognized Trial Attorneys
Our attorneys represent people across the entire United States. We are not local personal injury attorneys. We are a medical product liability law firm with decades of experience in Federal and State courts all over the country. We have the experience you need to navigate corporate trust fund settlements, government agencies, negotiations, or a jury trial.
We Represent People with Medically Complex Issues Every Day
Asbestos cases are NOT simple personal injury cases. Your attorney must have an understanding of complex medical issues involving carcinogens, immunoresponse, and knowledge about the actual products that triggered cancer, mesothelioma, or other complications from asbestos exposure. The asbestos team at mctlaw helps clients every day with rare and complicated medical diagnoses. We thoroughly review clients' medical records to find evidence to support their claims.
What is Asbestosis?
Asbestosis is a long term, non-cancerous disease of the lungs which causes inflammation and scarring, which is called pulmonary fibrosis. Asbestosis is linked to asbestos exposure, as it's name implies. It is a progressive disease, meaning it gets worse over time. There is no cure and it can take decades to develop after exposure. The severity of asbestosis depends on how long and how much asbestos you were exposed to.
What Causes Asbestosis
Asbestosis is caused by inhaling asbestos fibers over a long period of time.
It can take up to 20 or more years after exposure for symptoms to surface.
Smoking can speed up the progression of asbestosis but does not disqualify you from seeking compensation.
File a Claim for Asbestosis from an Asbestos Trust Fund
Trust funds allow asbestosis victims to file a claim for compensation through the trust instead of suing a company. Compensation applies to all types of asbestos-related illnesses.
There are about 60 trust funds currently in existence with an estimated $30 billion available to compensate victims. About $20 billion has already been paid out. This money is subject to a statute of limitations, which changes with each specific trust fund.
Are You Eligible for a Trust Fund Settlement?
Who is Most at Risk of Asbestos Exposure?
Most at risk for asbestosis are people who worked in mining, manufacturing, shipbuilding, firefighting, installation or removal of asbestos products, and military service members, all before the late 1970s when strict regulations were put in place.
Family members of these workers and veterans are also at risk of developing an asbestos related disease. Many workers unknowingly brought home asbestos fibers on their work clothes. This repeated exposure to asbestos put family members at risk of developing mesothelioma, lung cancer, and asbestosis.
Those who lived near an asbestos contaminated processing facility or mining site.
People living in homes homes built before 1977 may have asbestos in materials like: pipe insulation, popcorn ceilings, floor tiles.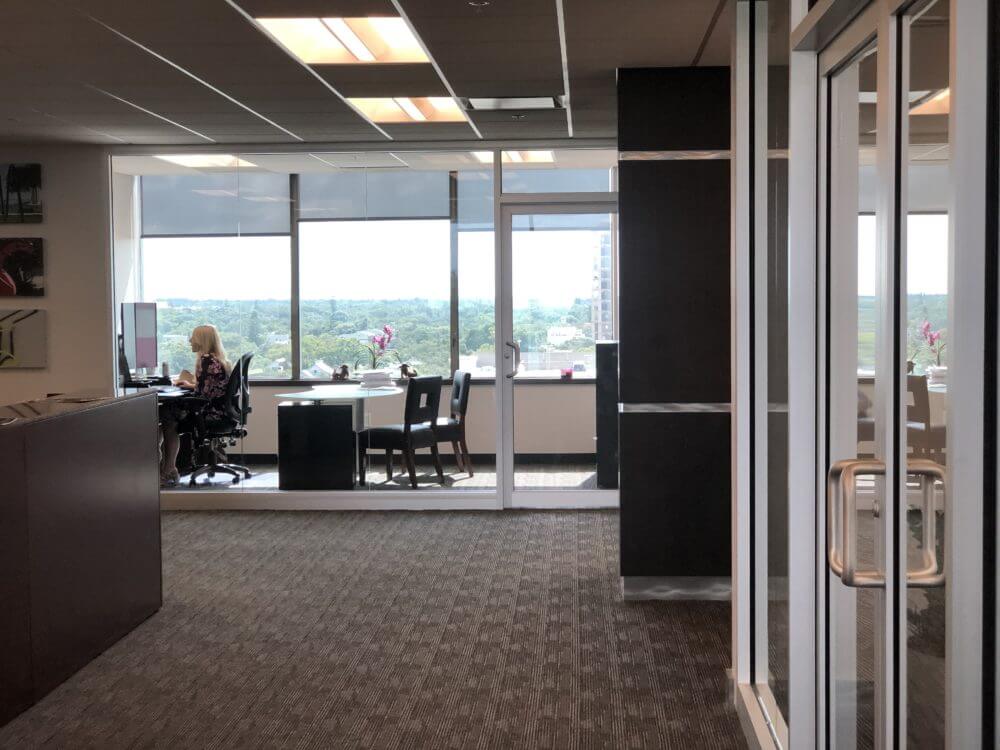 Meet with Us Wherever You Live
You do not need to come to our offices. Our attorneys can meet with you by video call. Anything that needs to be signed or reviewed can be done online. 
Asbestosis Symptoms
Shortness of breath
Persistent dry cough
Chest pain/tightness
Weight loss/loss of appetite
Dry, crackling sound while breathing in
Wider and rounder than normal fingertips and toes
Find Out Now if You Have a Asbestosis Claim
Your case review is free. There is a statute of limitations, so don't wait.
Asbestos Exposure and Coronavirus
Covid-19 is particularly concerning for people with pre-existing conditions, including individuals exposed to asbestos.
Because asbestos exposure results in lung-related diseases, the impact of a respiratory illness like Covid-19 is particularly troublesome for those diagnosed with mesothelioma, asbestosis, or lung cancer.
As mctlaw we continue to work to obtain justice for those impacted by asbestos exposure. Do not hesitate to contact us. We are always available to meet remotely during this ongoing pandemic.
Other Related Information:
Sources:
https://en.wikipedia.org/wiki/asbestosis
https://www.cancer.org/cancer/cancer-causes/asbestos.html
https://www.epa.gov/asbestos
My experience with mctlaw for my hip claim was remarkable, I found the communication to be outstanding. I also felt they did an excellent job setting expectations and then delivering on those stated expectations. From net amount, timing of the settlement, how much each related party would receive etc. they were outstanding. I would highly recommend them. They are very professional and set the bar in vaccine injury practice.
L.S
Client
Five stars for mctlaw! Paralegal Leslie Williams did an outstanding job communicating with us and keeping us informed. Thanks for all the help.
M.H.
Client
I am excited to be receiving my final payment so I can put all this behind me. I am really grateful to everyone who played a part in getting me this well deserved settlement as my life has been negatively impacted over the years.
M.B.
Client
We cannot thank you enough for the services your firm has provided for Marie and I in our time of need. I could not have chosen a finer firm near or far to represent us.
John and Marie (Last Name Withheld for Privacy)
My first response is "Wow!" It has only been 11 months since I first heard of "SIRVA" and an HHS program that awarded compensation to its victims and only 7 months since MC&T accepted my case. I feel that your efforts on my part made all the difference.
A. Stoneburner
Thanks to you I am living comfortably in my own home with assistance. After my devastating GBS diagnosis from the flu vaccine six years ago, I didn't know what to do. Thank goodness I found you and your law firm. Thank you so much!
Name Withheld for Privacy
Alison is a phenomenal attorney… When she put together the demand letter she was able to explain what I had been through and how I had felt… I want to thank your firm but personally thank all that had a hand in resolving my case.
Name Withheld for Privacy
The past 10 months have been a whirlwind to say the least but we are truly thankful, grateful and appreciative of …all you have done for our family. This is truly life changing for us. The weight that this lifts off of our shoulders and the peace of mind it will give us….its priceless. So again, thank you.
Name Withheld for Privacy of a Minor Child
Thank you so much. It was so nice to deal with someone who treated us with respect and had a true interest in our future. This would not have happened without your hard work. Please tell anyone who helped with this that we truly appreciate it.
Martin (Last Name Withheld)
I am so grateful for all of your time and tireless work that you have put into resolving my case. Most sincere thanks.
M.R.
I just wanted to thank you for your help over the past 3 years…Thank you for negotiating with the DOJ in order to get as much as we could under the circumstance…It has been a pleasure having you and your wonderful staff here to assist me in this long and tedious effort.
Name Withheld for Privacy
Thank you for all of your efforts all along to help resolve lifelong issues I will always have due to this defective implant. You have held my hand through a lot and each and everyone of you at MCT are appreciated for all of your efforts.
Name Withheld for Privacy
Mr. Maglio, I want you to know the appreciation I have for Diana Stadelnikas and her team for the effort they have put into my wife's claim! The settlement negotiation they achieved (in a very frustrating situation) is outstanding! While there's a way to go yet, I want to assure you will they have my full confidence and gratitude to the finish! I know you must be proud of your people!
W.C.
I thank you so much for your diligent and hard work on my behalf. You are a thoroughly professional and pleasant person and I am grateful for having you on my case.
Susan M.
Client