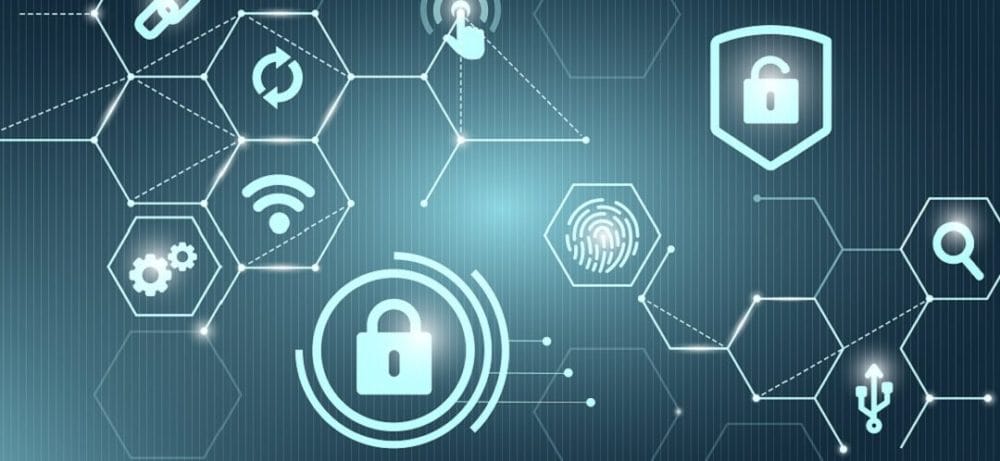 E-DISCOVERY
What is "eDiscovery"?
eDiscovery is electronic discovery. Discovery is the period during a legal case where documents relevant to any claims or defenses in a case are collected and exchanged between the sides. Compared to even two decades ago, much of the discovery collected for case review today is electronic. eDiscovery can come from personal electronic devices, like laptop or desktop computers, tablets, and smartphones. eDiscovery can also come from other types of devices, like smartwatches, USB drives, and even smart home products such as Amazon's Alexa. Further, eDiscovery is not limited to devices. It can be found in the cloud (information stored on third-party devices but made available to access via internet connection). One easy example: your e-mail account.
eDiscovery also includes metadata – information automatically collected by the device or application about the particular document. For example, a time stamp for when the document was last opened or edited. If you've ever used the Copy/Paste or Undo features in Word, that is a result of this background information Word collects while using the application.
Physical data can still be an important part of discovery and should not be overlooked.
How does eDiscovery work?
When a request for discovery is made by one side in a lawsuit, the responding party is tasked with identifying, collecting and producing that discovery, including eDiscovery. The requesting party must then be able to receive and review that eDiscovery.
Although this process may be simple in some cases, in other cases the process is much more complex. For example, the parties may need to consider metadata.
Likewise, there may be a large volume of eDiscovery to identify, produce, and review. There may be a large number of different sources of eDiscovery. There may be different types of eDiscovery that takes different software to view or search. There may be issues regarding the format that the eDiscovery should be produced in the litigation. There may also be challenges for the producing party's law firm to access and review eDiscovery for relevance and privilege without potentially altering the metadata associated that eDiscovery.
Furthermore, complexity in eDiscovery can come by way of the parties' underlying business practices, including information retention policies. For example, if a business keeps security recordings for only a limited period of time, what happens if something in a recording is relevant in a lawsuit? What if the limited time period has passed? What if it passes during the course of litigation?
Contact Us Today


How mctlaw uses eDiscovery:
mctlaw recognizes how critical mastery of eDiscovery is for success in today's litigation and we apply this to our clients' full advantage. For example, the team at mctlaw includes members of Working Group 1 of the Sedona Conference. The Sedona Conference is the leading source of information on document retention and production policies, often adopted verbatim by courts nationwide. Our involvement in Working Group 1 ensures we're not only up to speed on the latest legal developments but that our team positively impacts the development of law in this arena. Our team also includes an ACEDS-certified eDiscovery Specialist. This ensures that our expertise is not just in the legal theories of eDiscovery, but in the technical nature of eDiscovery. We understand data: how to look for it, how to store it, how to produce it, and how to use it in litigation.
How does eDiscovery benefit our clients?
The high-tech way mctlaw uses eDiscovery makes us time-efficient, and cost-effective and gives us an edge in cases. It takes time for attorneys to review the data found with eDiscovery. Our process reduces the amount of irrelevant data for them to review, which lessens the time spent on sorting through data, getting straight to the evidence, and cutting costs.
Mctlaw CAN HELP YOUR LAW FIRM WITH E-DISCOVERY
Our firm is unique in that we have invested in the technology for eDiscovery. We front the major bill of the software and can offer our services to you without the upstart costs. We have the storage space needed and knowhow to streamline the process of eDiscovery, so your legal team can be time-efficient too.
Contact Us Now
My experience with mctlaw for my hip claim was remarkable, I found the communication to be outstanding. I also felt they did an excellent job setting expectations and then delivering on those stated expectations. From net amount, timing of the settlement, how much each related party would receive etc. they were outstanding. I would highly recommend them. They are very professional and set the bar in vaccine injury practice.
L.S
Client
Five stars for mctlaw! Paralegal Leslie Williams did an outstanding job communicating with us and keeping us informed. Thanks for all the help.
M.H.
Client
I am excited to be receiving my final payment so I can put all this behind me. I am really grateful to everyone who played a part in getting me this well deserved settlement as my life has been negatively impacted over the years.
M.B.
Client
We cannot thank you enough for the services your firm has provided for Marie and I in our time of need. I could not have chosen a finer firm near or far to represent us.
John and Marie (Last Name Withheld for Privacy)
My first response is "Wow!" It has only been 11 months since I first heard of "SIRVA" and an HHS program that awarded compensation to its victims and only 7 months since MC&T accepted my case. I feel that your efforts on my part made all the difference.
A. Stoneburner
Thanks to you I am living comfortably in my own home with assistance. After my devastating GBS diagnosis from the flu vaccine six years ago, I didn't know what to do. Thank goodness I found you and your law firm. Thank you so much!
Name Withheld for Privacy
Alison is a phenomenal attorney… When she put together the demand letter she was able to explain what I had been through and how I had felt… I want to thank your firm but personally thank all that had a hand in resolving my case.
Name Withheld for Privacy
The past 10 months have been a whirlwind to say the least but we are truly thankful, grateful and appreciative of …all you have done for our family. This is truly life changing for us. The weight that this lifts off of our shoulders and the peace of mind it will give us….its priceless. So again, thank you.
Name Withheld for Privacy of a Minor Child
Thank you so much. It was so nice to deal with someone who treated us with respect and had a true interest in our future. This would not have happened without your hard work. Please tell anyone who helped with this that we truly appreciate it.
Martin (Last Name Withheld)
I am so grateful for all of your time and tireless work that you have put into resolving my case. Most sincere thanks.
M.R.
I just wanted to thank you for your help over the past 3 years…Thank you for negotiating with the DOJ in order to get as much as we could under the circumstance…It has been a pleasure having you and your wonderful staff here to assist me in this long and tedious effort.
Name Withheld for Privacy
Thank you for all of your efforts all along to help resolve lifelong issues I will always have due to this defective implant. You have held my hand through a lot and each and everyone of you at MCT are appreciated for all of your efforts.
Name Withheld for Privacy
Mr. Maglio, I want you to know the appreciation I have for Diana Stadelnikas and her team for the effort they have put into my wife's claim! The settlement negotiation they achieved (in a very frustrating situation) is outstanding! While there's a way to go yet, I want to assure you will they have my full confidence and gratitude to the finish! I know you must be proud of your people!
W.C.
I thank you so much for your diligent and hard work on my behalf. You are a thoroughly professional and pleasant person and I am grateful for having you on my case.
Susan M.
Client